Good Samaritan Foundation salutes Arnaud's excellence as nursing educator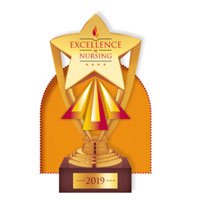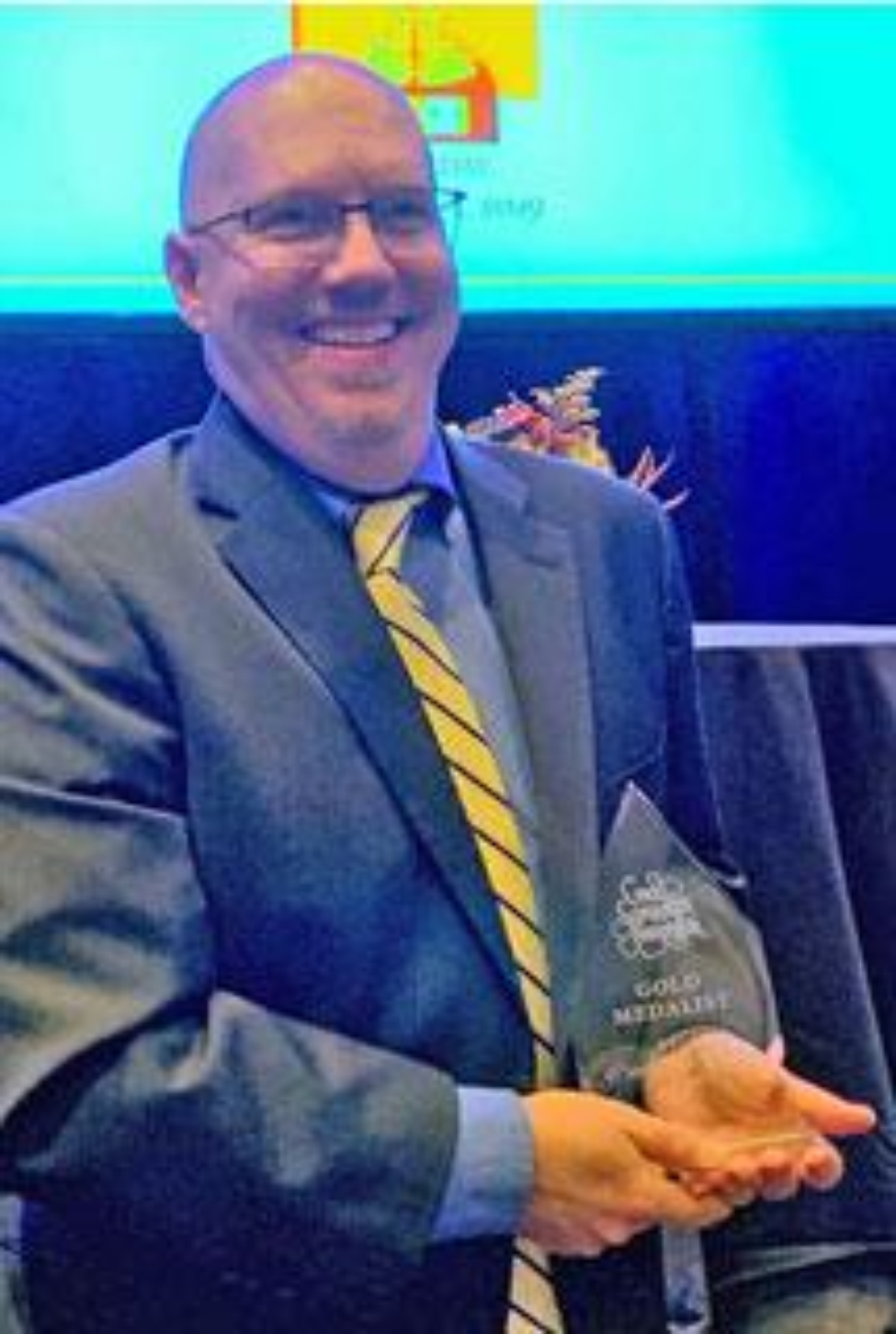 (Sept. 6, 2019) – The Good Samaritan Foundation presented its Gold Medal, one of its highest honors, to Cizik School of Nursing Nurse Anesthesia Division Director Myron Arnaud, DNP, CRNA, during the 2019 "Excellence in Nursing" Awards luncheon yesterday at the Royal Sonesta Houston Galleria.
Selected as the Gold Medalist in the "Nursing Education: Faculty" category, Arnaud has been a UTHealth faculty member since 2010 and actively involved in clinical practice for nearly 25 years.
Often described as "very dynamic in the classroom," Arnaud says he uses "a combination of teaching methods." What he likes to incorporate in teaching are "stories, humor and connections to the real world." He often draws on experiences practicing anesthesia at Harris Health Lyndon Baines Johnson General Hospital.
Graduate program nursing students selected Arnaud as their choice for the 2017 John P. McGovern Outstanding Teacher Award. "Dr. Arnaud delivers his lectures as if he were performing as the protagonist in the next blockbuster film," one nominator wrote about his Pharmacology classes. "There is never a dull lecture – his animated and enthusiastic delivery of material would likely keep your attention even if he were teaching the physics of how paint dries!"
"He cares about his students, and more importantly he cares about what he turns out as a student in terms of – are they going to be good practitioners, are they going to care about the patient?" says Assistant Professor of Nurse Anesthesia Peter Slivinski, DNP, CRNA, who was voted a 2018 John P. McGovern Outstanding Teacher.
Arnaud earned two undergraduate degrees from the University of Louisiana at Lafayette and later obtained his graduate education in nurse anesthesia from Baylor College of Medicine. He earned his Doctor of Nursing Practice (DNP) from UTHealth in 2014.
"I grew up in a small farming community in Louisiana that had a hospital that had about 30 beds," Arnaud says. "As a volunteer at an early age at that little facility, I learned a lot. It was also the first time I ever got to see and interact with male nurses, and they really got me thinking about nursing as a career."
Good Samaritan Foundation's Excellence in Nursing Award Luncheon is one of the largest programs dedicated to recognizing the women and men who are actively working in the nursing profession. The awards annually honor registered nurses and educators who are nominated by their peers and chosen by a distinguished Awards Selection Committee as exemplifying passion for the nursing profession and excellence in teaching, mentoring, leadership and service. The foundation names Gold, Silver and Bronze medalists in each of six award categories.
"Nursing has allowed me the opportunity to impact the lives of others, both learners and patients," Arnaud says. "I am truly honored to be recognized."
A one-minute acceptance speech by Arnaud is on YouTube at: https://youtu.be/955_7QDJtlc
Last year, Cizik School of Nursing Associate Professor Mary E. Ross, DrPH, MSN, RN, was a Gold Medalist among the 2018 Excellence in Nursing Award winners.
– David R. Bates, School Communications Director
In this story