Frazier ending her three-and-a-half-year deanship at Cizik School of Nursing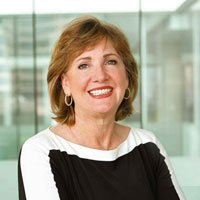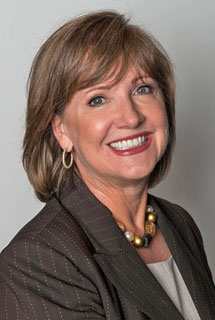 (July 10, 2018) – This afternoon University of Texas Health Science Center at Houston (UTHealth) President Giuseppe N. Colasurdo, M.D., the Alkek-Williams Distinguished Chair, made the following announcement to the UTHealth community of faculty members, staff and friends –
Following a successful and productive tenure as dean of our Cizik School of Nursing, Dr. Lorraine Frazier will be stepping down from her position, effective August 20, to become the dean of the Columbia University School of Nursing.
Dr. Frazier has been a part of the UTHealth family for many years, receiving her doctorate and M.S.N. from Cizik School of Nursing, as well as her M.S. in clinical research from McGovern Medical School. She served on the nursing school's faculty for many years and held administrative positions while also leading research projects focused on identifying the genetics of cardiovascular disease and cancer. In 2011, she was named dean of the University of Arkansas for Medical Sciences College of Nursing, before returning to UTHealth in February 2015 to serve as our nursing school's new dean. She has overseen important advancements in our academic programs and clinical outreach in the community, as well as the landmark gift of $25 million from the Cizik family that resulted in our school's new name – the Jane and Robert Cizik School of Nursing.
We will conduct a national search for Dr. Frazier's successor and will announce interim leadership in the coming days. Please join me in thanking Dean Frazier for her years of service to UTHealth, and in wishing her the best in her new role at Columbia.
In an email to the faculty, staff and students of Cizik School of Nursing, Frazier wrote, in part: "To say that I have enjoyed my tenure here at UTHealth would be an understatement. My time here has been the most rewarding of my career."
"We have grown the Cizik School of Nursing in so many ways, and it has been my pleasure to serve as your dean," she continued. "I know that you will continue to do great things as the school goes forward. Thank you for the opportunity to lead this wonderful school!"
Frazier's appointment as Columbia University School of Nursing's dean, the Mary O'Neil Mundinger, DrPH Professor of Nursing and senior vice president at Columbia University Irving Medical Center in New York City, begins September 1.
Columbia University's is one of the oldest nursing schools in the nation, established in 1892. It is consistently among the largest recipients of NIH funding on a per capita basis among nursing schools.
To read the Columbia University news release, click HERE.