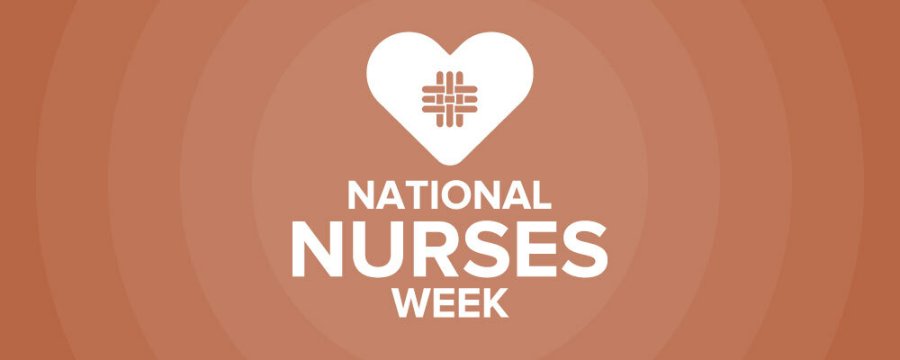 This year, the Houston Chronicle honored nurses from The University of Texas Health Science Center at Houston (UTHealth) and UT Physicians as the top nurses in Houston during their annual Salute to Nurses for 2020.
Seema S. Aggarwal, PhD, RN, AGNP-C
After Aggarwal's father suffered a stroke in the prime of his career as a petrochemical engineer, he lost his ability to walk, swallow, and move his left arm, and he could no longer process information the way he had in the past.
"We were scrambling to get back to 'normal,' but could not," said Aggarwal, who was 18 at the time. "My desire to become a nurse practitioner was influenced by a family crisis that occurred when I was a teenager. This is what motivates me every day as a researcher, nurse practitioner, and educator."
Aggarwal is now an assistant professor in the Department of Research at Cizik School of Nursing at UTHealth and the adult/gerontology primary care nurse practitioner track coordinator. She focuses on acquired brain injuries, including concussions among adolescents. Through her research, she seeks to find new ways to identify patients likely to experience poor recovery from brain injuries and to assess and treat those with cognitive impairments.
She earned her PhD and MSN from Cizik School of Nursing and her BSN from Texas Woman's University.
Nancy M. Crider, DrPH, MS, RN
A diverse career in nursing leadership led Crider to become a champion for healthy home, school, and work environments. She works with health departments, community health workers, property managers, Head Start teachers, and public school nurses to improve indoor air quality, reduce the risks of lead-based paint, and implement integrated pest management control. Her goal is to empower members of vulnerable and medically underserved communities to help themselves by improving health literacy and access to care.
"Reaching the communities we serve where they live is extremely important to improving the health of Houston and the nation," Crider said. "2020 has been declared the Year of the Nurse. I encourage all nurses to look to the future and make a difference."
Crider, who implemented a pediatric asthma home visiting program and serves on the Texas Department of Agriculture Structural Pest Control Advisory Committee, is an assistant professor at Cizik School of Nursing in the Department of Graduate Studies. She teaches leadership, business, and policy as part of the Doctor of Nursing Practice program.
She earned her DrPH from UTHealth School of Public Health, her MSN from Russell Sage College in Troy, New York, and her BSN from the University of Connecticut.
Doncy J. Eapen, PhD, RN, FNP-BC
Eapen began her career in India, where she earned her MSN and BSN from the Manipal College of Nursing. She taught at two institutions in Mangalore, then at Qatar's High Institute of Nursing, Ministry of Public Health, before immigrating to the United States in 2005. She worked at hospitals in the Kansas City, Missouri, area while completing her post-master's family nurse practitioner work and earning her PhD from the University of Kansas.
An assistant professor in Cizik School of Nursing's Department of Undergraduate Studies since September 2018, Eapen focuses her research on maternal and child health, including the maternal factors that influence birth outcomes. Her award-winning doctoral study explored the social support networks of low-income mothers with low-birth-weight babies in the Midwest.
"By spending almost 25 years in nursing, I have learned the art and beauty of this unique profession and its endless possibilities," said Eapen, who modestly added, "I would like to dedicate this award to all the true hero nurses who are on the front line, working hard to save lives during this pandemic."
Joan C. Engebretson, DrPH, AHN-BC, RN, FSfAA, FAAN
Engebretson discovered in nursing school that hospitals were not for her. Instead, she found her passion in public health nursing. "I really loved visiting families from different ethnic and economic groups," she said of her early work in California and Boston.
As a result, she holds a joint appointment at two UTHealth institutions – Cizik School of Nursing and the School of Public Health, where she earned her DrPH. She holds the Judy Fred Professorship in the nursing school's Department of Research, and she is a fellow in the Society for Applied Anthropology. These multiple roles reflect her diverse interests in health and culture.
"I teach students in medical anthropology as well as qualitative and other research approaches," Engebretson said. "These are very important to the profession of nursing to better understand patient's perceptions and health-related behaviors. These can contribute to better health outcomes."
Engebretson is widely published on topics including complementary therapies, women's health, and cultural aspects of health. Along with her fellow Cizik's School colleague Diane Wardell, she patented a pacifier designed specifically for low-birth-weight infants. She earned her MSN as a clinical nurse specialist in maternal and child health from Texas Woman's University and her BSN from St. Olaf College in Northfield, Minnesota.
Ifeoma Ezebuiro Ezeobele, RN, MSN, PhD
Senior nurse manager at UTHealth Harris County Psychiatric Center (UTHealth HCPC) and clinical adjunct professor at Cizik School of Nursing, Ezeobele has been recognized for her contributions as a patient and staff advocate, nursing researcher, community activist, mentor of graduate and undergraduate nursing students, international speaker, and a preceptor for international advanced practice nursing students.
"The Houston Chronicle contacted me in early April, and it was such good news in the midst of the COVID-19 pandemic," said Ezeobele.
As a senior leader at UTHealth HCPC since 1990, Ezeobele provides oversight and manages staff on four general adult patient care units. Prior to 1986, before beginning her work in the field of psychiatry, Ezeobele developed vast knowledge and expertise in working in the intensive care units and with spinal cord injury patients.
Her academic endeavors started after migrating to the United States from Nigeria in 1979. Ezeobele received her bachelor of science in nursing from Cizik School of Nursing in 1983. She received a master of science in health education from Texas Southern University and master of science in nursing at The University of Texas Medical Branch in Galveston, Texas. In December 2008, she received her PhD in nursing science degree from Texas Woman's University.
"The drive I had to pursue nursing came from my role model – my older sister, who is also a nurse, and a nurse tutor," said Ezeobele. "After witnessing the work she did with her patients and nursing students in Nigeria, there was no doubt that I wanted to pursue this career when I came to the United States. UTHealth helped me by guiding me through my studies and career, and aiding me in giving back to the community."
She has received many awards, honors and medals in her career, such as being recognized by American Nurses Association as one of the 20 outstanding nurses in Houston, received a silver medalist award for excellence in nursing from Good Samaritan Foundation, and recognized for excellence in patient care and mentoring the next generation of nurses. She received diamond manager of the year award at UTHealth HCPC, and many other community leadership and mentorship awards.
Ezeobele's philosophy is to lead with passion and professionalism. She always says 'to do onto them as you would want them to do onto you' and instills in her staff and nursing students to treat all patients with respect.
"My journey in nursing has not been an easy one," said Ezeobele. "My source of inspiration has always been my wonderful family: my sister, Chy, my husband, David and our loving son, Kenny."
Catrina Hurman, RN, BSN

From a young age Hurman knew she wanted to be a healer. Today, she's living that dream by being honored as one of the Top 15 nurses in the Greater Houston area by the Houston Chronicle's Salute to Nurses event. "This feeling is indescribable. I feel so honored to have been nominated and am extremely grateful for this humbling experience," said Hurman.
Currently, Hurman is working as a registered nurse in cardiology at the UT Physicians Multispecialty – Bellaire location. However, her journey in nursing goes back 18 years to her first job in the Texas Medical Center. Out of college, Hurman began her career as a cardiac intensive care charge nurse in a hospital. In an acute setting, she helped patients recover from life-changing moments. All the while, her knowledge, skills, and love of the profession grew. After nine dedicated years working in the intensive care unit, Hurman decided it was time for a change.
"I had decided I wanted to transition to a clinical setting, so I pursued a career with UT Physicians," said Hurman. "In the clinic, you can interact with patients and help guide them in the proper direction to better health. I love that I have the ability to teach them about their medical issues and provide direction that can lead toward healing." UT Physicians is the clinical practice of McGovern Medical School at UTHealth.
Among the many who are proud of Hurman's accomplishments are her co-workers at UT Physicians Multispecialty – Bellaire, those whom she considers her biggest support system. "Everyone here forms one big network to facilitate the best care for our patients – not just from a cardiac standpoint, but from a multidisciplinary perspective," said Hurman. "The entire team is dedicated to our patients and is always ready to lend a helping hand – it's amazing." Amy Whitetree, the practice manager for Hurman's clinic, was one of many individuals who nominated her for this award. "In the time that I have known Catrina, I have not only been impressed with her clinic knowledge, but her care and compassion for our patients. Regularly, I receive comments from people who have visited our clinic praising her personable attitude."
More information on the UT Physicians awardee can be found on UTPConnect.
Kennessa Landry, MSN, RN-BC
A nurse educator at The University of Texas MD Anderson Cancer Center inspired Landry early in her career to mentor future nurses and help them succeed. Today, she fulfills that calling as an instructor in the Department of Undergraduate Studies at Cizik School of Nursing.
In the clinical setting, she also strives to educate patients about their health care.
"Approximately 20 years ago, I decided to become a nurse because I wanted to make a difference in people's daily lives through care and prevention," said Landry, who often works in the school's newly expanded simulation and clinical performance lab. "I am a true advocate for my patients, ensuring they have all the information they need and providing an environment allowing them to feel comfortable to ask questions."
Landry's career path exemplifies the steps toward advancement that many nurses follow. She first attended San Jacinto College to become a Licensed Vocational Nurse. Then, she worked in local hospitals and clinics – including Memorial Hermann-TMC and MD Anderson – while earning her associate degree from San Jacinto, BSN and MSN degrees from Texas Tech University Health Science Center, and a post-master's certificate in nursing education from the Chamberlain University College of Nursing. She is currently pursuing her DNP from The University of Texas at Tyler.
Sherri Green, Sarah Kaddour, and Simone Sonnier