Meininger retiring this month after 32 years serving Cizik School of Nursing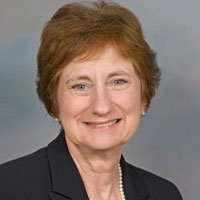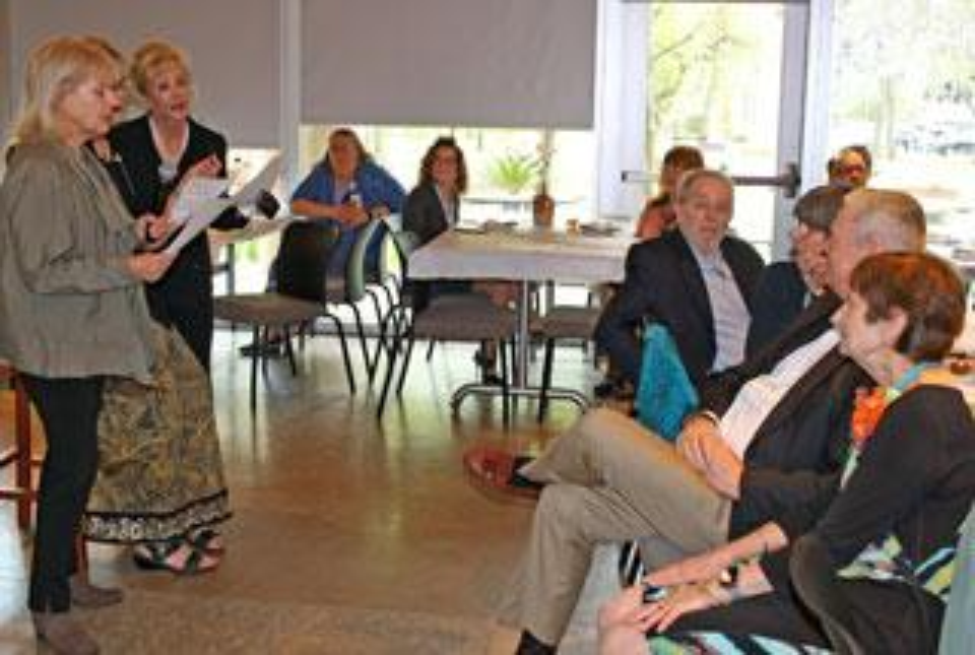 (March 2, 2018) – A noon retirement party at Cizik School of Nursing today bid farewell to Lee and J.D. Jamail Distinguished Professor Janet C. Meininger, Ph.D., R.N., FAAN, who is leaving the faculty after a noteworthy 32-year career. Her retirement is effective March 31.
Meininger's long and productive tenure at UTHealth advanced from a visiting assistant professor (1985-86), then to a tenured associate professor beginning in 1986, and finally to tenured full professor from 1989 to today. She was appointed to an endowed position as the Lee and Joseph D. Jamail Distinguished Professor in 1998.
Cizik School of Nursing Dean Lorraine Frazier, Ph.D., R.N., commended Meininger as "a solid, stable influence among the faculty and a very productive researcher and a mentor to many."
"You bring your whole self to the school every day," said Frazier, the John P. McGovern Distinguished Professor. "Always faithful, always a constant – we will miss you very much!""
Her department chair in Nursing Systems, Debra Fowler, Ph.D., M.B.A., R.N., noted that Meininger had served on 69 dissertation committees after developing the first doctoral program in nursing at UTHealth in 1996. Meininger was awarded a Health Resources and Services Administration (HRSA) grant to initiate the program, and led it for the first five years of its implementation.
Two of her former doctoral students – Christina N. DesOrmeaux, Ph.D., R.N., and Seema Aggarwal, Ph.D., R.N., both members of the first cohort of the Accelerated Ph.D. Scholars Program – praised her "wisdom, patience and mentorship" with doctoral candidates.
Recalling efforts on her recently-published dissertation, Aggarwal joked that Meininger "speaks softly but carries a big red pen." Presenting at a national conference of sports medicine physicians as the only nurse researcher, Aggarwal said she "was able to answer their most difficult questions because Dr. Meininger had already asked them."
Meininger served as Interim Associate Dean for Research for 13 months in 2015-16 and has authored or co-authored over 100 research publications and abstracts. During her career at UTHealth, she has taught in the B.S.N., M.S.N., M.P.H. and Ph.D. degree programs.
Among other honors, Meininger was elected to The University of Texas System Kenneth I. Shine, M.D., Academy of Health Science Education in 2007 and was named to the UT System Academy of Distinguished Teachers in 2012, the first year of its existence.
"I have enjoyed and learned so much from my colleagues at UTHealth, and will sincerely miss this work, even though I am looking forward to moving into the next phase of my life," Meininger said.
Before coming to Houston, Meininger held academic appointments at Case Western Reserve University, the University of North Carolina at Chapel Hill, and the University of Pennsylvania.
– David R. Bates, Communications Director
In this story