Dean Santa Maria discusses underserved communities in AACN video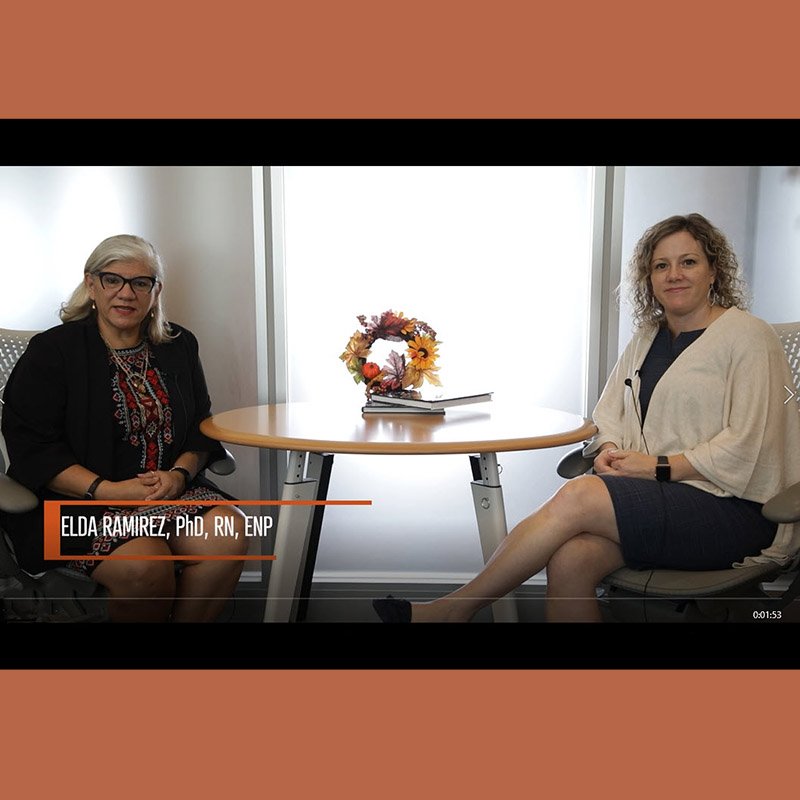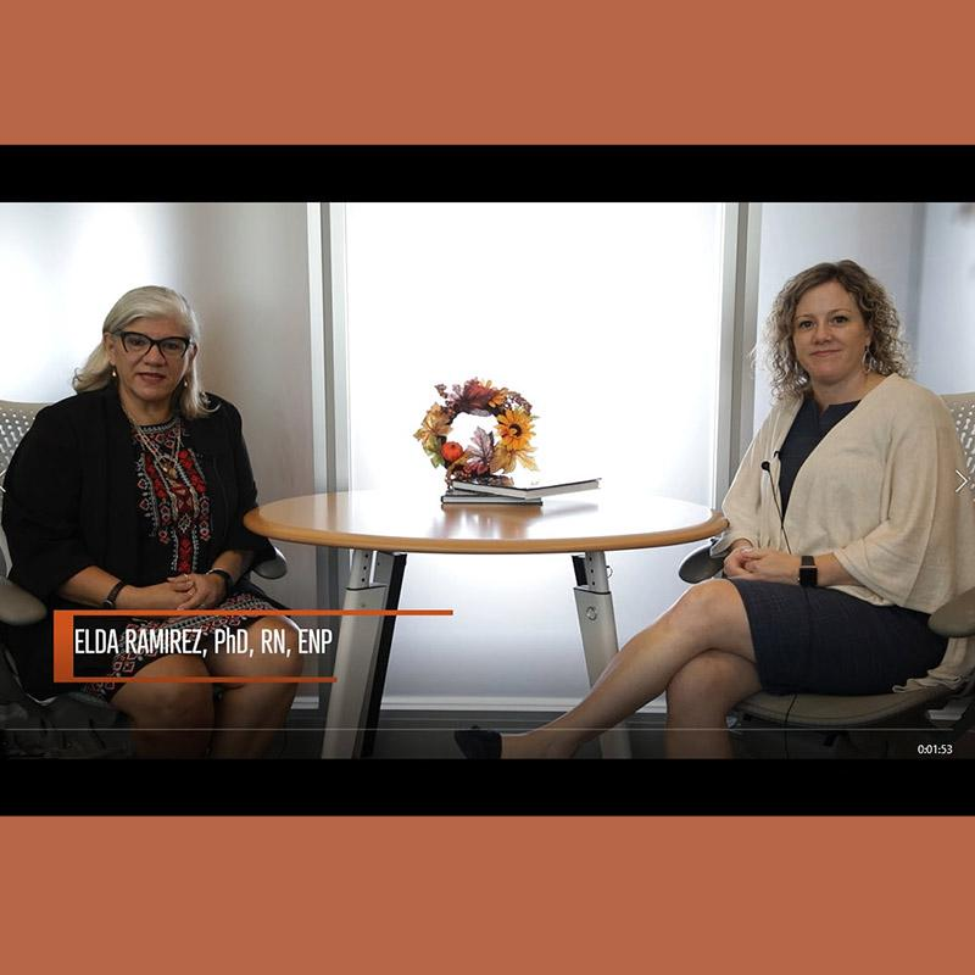 (November 19, 2020) Cizik School of Nursing at UTHealth Dean Diane Santa Maria, DrPH, MSN, RN, and diversity, equity, and inclusion champion Elda Ramirez, PhD, RN, ENP-C, discussed preparing nurses to work with underserved communities in a short video featured this week by the American Association of Colleges of Nurses.
"A number of our faculty members are driving what this looks like in the classroom, making sure that students in their clinical placements are able to work with patients across a variety of different races, ethnicities, and communities," said Dr. Santa Maria. She also highlighted the work being done by the school's nurse scientists regarding food and housing insecurity.
The video was submitted to AACN Gallery of Leadership as part of its Combatting Racism and Fostering Inclusive Learning Environments project.
Read more about Dean Santa Maria discusses underserved communities in AACN video