Salute to Nurses honors Cizik School of Nursing students, faculty members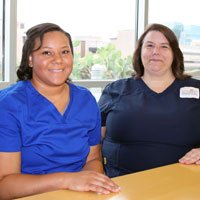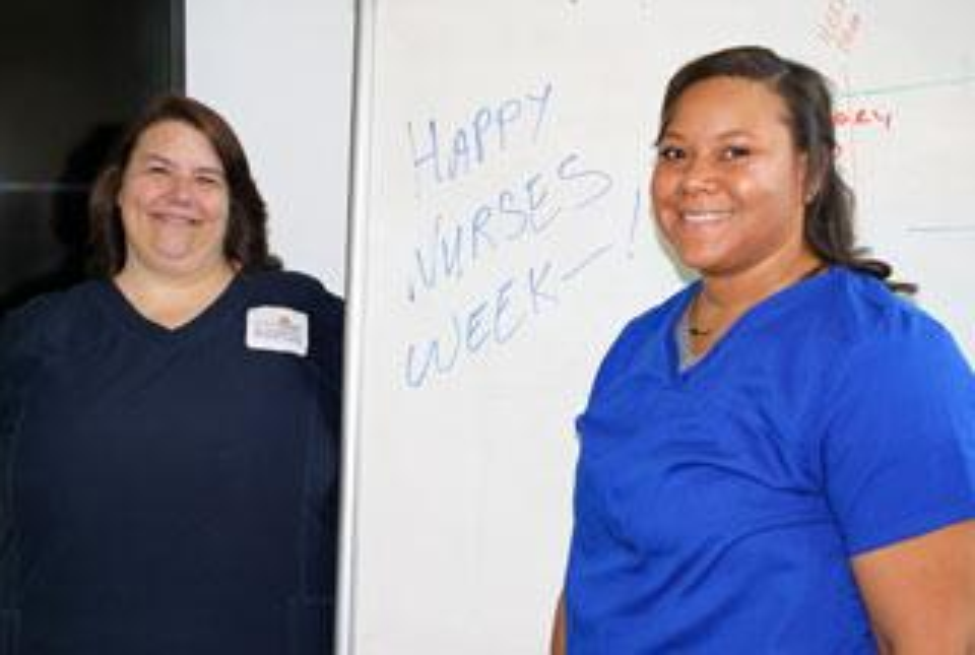 (May 2, 2018) – The Houston Chronicle "Salute to Nurses" program today awarded two of its three 2018 scholarships of $1,000 each to Cizik School of Nursing at UTHealth students Jennifer Velasquez and Robyn Mitchell, R.N.
Five Cizik School of Nursing faculty members were recognized by the Chronicle among this year's "Top 150 Houston Nurses" –
Nitha Mathew Joseph, Ph.D., R.N., assistant professor, Acute and Continuing Care Department – joined the school's faculty in August 2014 after working for five years as an Adult Psychiatry R.N. at the UTHealth Harris County Psychiatric Center.
Nurse Anesthesia Track Director Myron Arnaud, D.N.P., CRNA, assistant professor of clinical nursing – chosen by Class of 2017 undergraduate students as recipient of the John P. McGovern Outstanding Teacher Award.
Nipa P. Kamdar, M.S.N., R.N., instructor in clinical nursing – a 2015 Robert Wood Johnson Foundation (RWJF) Future of Nursing Scholar in the Ph.D. in Nursing degree program.
Patricia Obulaney, D.N.P., R.N., assistant professor, Acute and Continuing Care Department – a recent lead author in the Journal of Community Health Nursing on dissemination of cervical cancer and HPV prevention knowledge.
Diane Santa Maria, Dr.P.H., M.S.N., R.N., associate professor, Department of Nursing Systems – she is the Dorothy T. Nicholson Distinguished Professor and a PARTNERS Research Scholar.
All were honored today during the annual "Salute to Nurses" Luncheon at the Royal Sonesta, 2222 West Loop South. They also will be spotlighted in the newspaper's special section on Sunday, May 6, which is the start of National Nurses Week.
The Top 15 Nurses received special awards and a $250 gift card, and three Houston-area nursing students each received a $1,000 scholarship at the luncheon.
"We are very proud of our Salute to Nurses honorees and appreciative of the Houston Chronicle's efforts to help support nursing through these annual recognitions," said Cizik School of Nursing Dean Lorraine Frazier, Ph.D., R.N. "It takes a special person to be an outstanding nurse and nursing educator – and extra-special people, like Jennifer and Robyn, to be chosen as among the best up-and-coming nurses."
Pacesetter B.S.N. student Jennifer Velasquez is a tutor in three subjects, and she was one of only six peers picked for the extracurricular Ambassador program last fall semester. She will graduate next Friday with her Bachelor of Science in Nursing (B.S.N.) after averaging a 3.91 GPA. As part of the Honors Research Program in 2017, mentored Assistant Professor Allison Edwards, Dr.P.H., M.S., R.N., she completed the Independent Study, "Paradigm Shift: Empowering nurses through algorithms for bowel management in traumatic brain injury patients."
Jennifer has held the Dichoso Endowed Scholarship (2017-18) and is a member of Sigma Theta Tau International Honor Society of Nursing, Zeta Pi Chapter. She was an elected representative to both the Student Government Organization and UTHealth Student InterCouncil. Before attending UTHealth, Jennifer was a scholarship student at Houston Community College.
Registered Nurse Robyn Mitchell, a resident of Wharton, is a student in the nursing school's R.N.-B.S.N. program and anticipates graduation in December. She currently is a Medical/Surgical Telemetry Nurse at Oakbend Medical Center in Richmond.
Robyn earned her Associate in Nursing degree at Wharton County Junior College in March 2015.
In addition to the honorees and their guests, attending the awards luncheon from Cizik School of Nursing were: Dean Frazier, Vice Dean for Academic Affairs Cathy Rozmus; Ambassador Program and Academic Success Center director Linda M. Brown; Associate Dean of Professional Development and Faculty Affairs Debra L. Fowler; Assistant Dean of Undergraduate Programs Erica Yu; Associate Professor Kristin Ownby, who nominated Velasquez for the Chronicle scholarship; Instructor of Clinical Nursing Deborah McCrea; and Nurse Anesthesia Assistant Clinical Professor Deniz Dishman.
The annual Salute to Nurses program works to mobilize area hospitals, clinics, schools and patients who are eager to recognize the most dedicated nurses in Houston's already-large and growing healthcare community.
– David R. Bates, Communications Director