Celebration of Robert Cizik's remarkable life held June 28th at Wortham Theater Center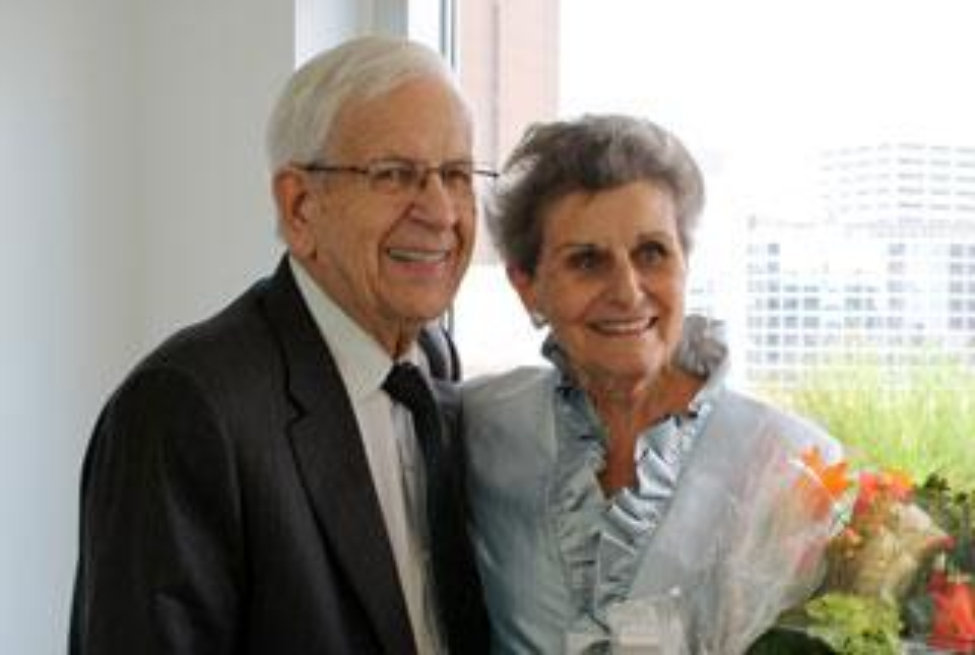 (July 1, 2019) – A celebration of the remarkable life of the late Robert Cizik (April 4, 1931-June 4, 2019) – longtime nursing supporter and namesake of Cizik School of Nursing at UTHealth – was held Friday, June 28, in Cullen Theater of the Wortham Theater Center in downtown Houston.
Immediately following, guests were invited to share remembrances with the family during a reception in the grand foyer of the Wortham Theater Center. (Prior to the service, the Cizik family gathered for a private interment at Glenwood Cemetery in Houston.)
Announcing Cizik's passing at age 88 to Cizik School of Nursing faculty, staff and students, Interim Dean Diane Santa Maria, DrPH, MSN, RN, the Dorothy T. Nicholson Distinguished Professor, wrote in a June 7 email:
"I first met Robert Cizik at a wonderful dinner with Jane Cizik, President Colasurdo and several nursing students to celebrate their amazing contribution to the school. I always found him to be witty, kind, and committed to the advancement of nursing.
Nearly two decades ago, Robert Cizik chaired a successful $10 million philanthropic campaign to support building the new $57-million home for the nursing school, where we all work, teach, and study today. The School of Nursing and Student Community Center opened in 2004 and was the first educational facility in The University of Texas System to be LEED® Gold-certified for sustainability. Jane Cizik is a lifetime member of PARTNERS, the school's community support organization. The Ciziks were honorees at the UTHealth PARTNERS Spring Luncheon in 2010.
In November 2017, Jane and Robert Cizik transformed the future of our school forever with an extraordinary $25-million pledge. We are beginning to see the results of their generosity unfold, even as we mourn Mr. Cizik's passing:
• The Jane and Robert Cizik Endowed Lecture Series will allow us to invite nationally recognized researchers to share their knowledge and expertise with our faculty. This will prove crucial to keeping us at the forefront of developments in nursing science, benefiting our students and the patients they will We are recruiting guest lecturers in anticipation of our first event in 2019.
• The Jane and Robert Cizik Distinguished Chairs give our school a tremendous advantage in recruiting and retaining top-level faculty. With nursing schools across the country competing for the most talented educators and researchers, these endowed chairs offer funds to prospective faculty for priorities such as research and professional development. We are energetically recruiting for these prestigious positions and look forward to the advances in nursing science they will bring.
I am tremendously grateful for everything good friends and true partners like Robert Cizik have done for our nursing school. Such generous support with both energy and philanthropy helps fill our award-winning building with outstanding faculty, dedicated students, hardworking staff and state-of-the-art equipment. For Robert and Jane Cizik, I will always be grateful. Together, we are advancing the quality of human life and a bright and enduring future for the nursing school that bears the Cizik name."
A tribute video to the Ciziks, "A Legacy of Giving," which was prepared for the UTHealth Constellation Gala in 2018, can be viewed on the nursing school's YouTube channel.
A full obituary of Robert Cizik is online.