Four to join roll of Distinguished Alumni on school's 45th anniversary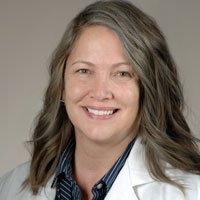 (Feb. 23, 2018) – Cizik School of Nursing at The University of Texas Health Science Center at Houston (UTHealth) will pay tribute February 28 to four graduates who have made significant contributions to nursing through patient care, research, education, advocacy, innovation or related endeavors. A recognition luncheon and program co-sponsored by PARTNERS at Third Coast Restaurant in the Texas Medical Center also celebrates the nursing school's 45th Anniversary.
The midday event also will include a panel presentation on "Using SMART Technology to Age-In-Place." Scheduled presenters are: Constance Johnson, Ph.D., M.S., R.N., Lee and J.D. Jamail Distinguished Professor and Associate Dean for Research; Nahid J. Rianon, M.D., Associate Professor, Geriatric and Palliative Medicine, McGovern Medical School; Jing Wang, Ph.D., M.P.H., R.N., John P. McGovern Distinguished Professor; and, Professor Emerita Marianne T. Marcus, Ed,D., R.N.
These four high-achieving graduates are joining Cizik School of Nursing's honor roll of just 42 previous Distinguished Alumni named since 1972 –
Terri S. Armstrong (Ph.D. 2005) – formerly UTHealth's John S. Dunn Distinguished Professor in Oncology Nursing (2012-16), Armstrong is a tenured Senior Investigator, Neuro-Oncology Branch, Center for Cancer Research (CCR), National Cancer Institute (NCI) at the National Institutes of Health (NIH). Armstrong's current research focuses on clinical outcomes assessment in clinical trials, exploring the biologic basis of symptoms and toxicity and developing prediction modeling and biologically based interventions for symptom management.
Wendy Duggleby (Ph.D. 1999) – Associate Dean of Research, Professor, Endowed Nursing Research Chair in Aging and Quality of Life and Director of Innovations in Seniors' Care Research Unit at the University of Alberta. Duggleby's areas of research interest include Gero-oncology, psychosocial oncology, family caregivers, palliative and end-of-life care. She has received, among other honors, the 2013 Queen Elizabeth II Diamond Jubilee Medal and the 2012 Nurse Researcher Award from the Canadian Association for Nursing Research.
Michelle L. Edwards (D.N.P. 2011) – Since 2013, she has served as System Vice President for Advanced Practice at Denver-based Catholic Health Initiatives, which is one of the nation's largest health systems, with several hundred sites of care across 18 states and more than 4,500 employed providers. Edwards has over 17 years in advanced clinical practice and over a decade in various leadership roles in health care.
Shannan Hamlin (M.S.N. 2000, Ph.D. 2010) – a UTHealth two-degree holder, Hamlin is Director of the Center for Nursing Research, Education and Practice and Assistant Professor of Nursing, Institute for Academic Medicine at Houston Methodist Hospital. The adult critically ill patient population has been the focus of Hamlin's advanced practice, research and numerous publications.
Holly Jeffreys (D.N.P. 2009) – was one of the first nine students ever to earn the Doctor of Nursing Practice (D.N.P.) degree in Texas. Today, she is owner and Provider of the Family Care Clinic of Panhandle, Family Care Clinic of Boys Ranch, and Family Care Clinic of Vega. An Amarillo resident, she effectively mobilized community support for the development of these rural clinics, while also establishing clinical training sites for undergraduate and graduate nursing and health science students of multiple schools and universities. Jeffreys also volunteers as a licensed EMT for Oldham County EMS.
"In addition to their professional achievements, we also salute our Distinguished Alumni for their continued commitment to the school and for serving as inspirations for our current students and junior faculty," said Cizik School of Nursing Dean Lorraine Frazier, Ph.D., R.N., FAAN, who herself is a Distinguished Alumna (Ph.D. 2000, M.S.N. 1998) of the school.
With over 1,640 students currently enrolled, Cizik School of Nursing graduates an average of 395 new B.S.N. nurses and 160 nurses with graduate degrees each year. Since 1972, more than 11,279 nursing degrees have been granted by Cizik School of Nursing to its graduates.
– David R. Bates, Communications Director