Four to join roll of Distinguished Alumni on school's 45th anniversary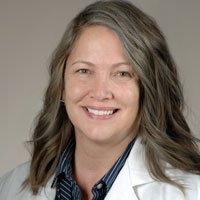 (Feb. 23, 2018) – Cizik School of Nursing at The University of Texas Health Science Center at Houston (UTHealth) will pay tribute February 28 to four graduates who have made significant contributions to nursing through patient care, research, education, advocacy, innovation or related endeavors. A recognition luncheon and program co-sponsored by PARTNERS at Third Coast Restaurant in the Texas Medical Center also celebrates the nursing school's 45th Anniversary.
The midday event also will include a panel presentation on "Using SMART Technology to Age-In-Place." Scheduled presenters are: Constance Johnson, Ph.D., M.S., R.N., Lee and J.D. Jamail Distinguished Professor and Associate Dean for Research; Nahid J. Rianon, M.D., Associate Professor, Geriatric and Palliative Medicine, McGovern Medical School; Jing Wang, Ph.D., M.P.H., R.N., John P. McGovern Distinguished Professor; and, Professor Emerita Marianne T. Marcus, Ed,D., R.N.
These four high-achieving graduates are joining Cizik School of Nursing's honor roll of just 42 previous Distinguished Alumni named since 1972 –
"In addition to their professional achievements, we also salute our Distinguished Alumni for their continued commitment to the school and for serving as inspirations for our current students and junior faculty," said Cizik School of Nursing Dean Lorraine Frazier, Ph.D., R.N., FAAN, who herself is a Distinguished Alumna (Ph.D. 2000, M.S.N. 1998) of the school.
With over 1,640 students currently enrolled, Cizik School of Nursing graduates an average of 395 new B.S.N. nurses and 160 nurses with graduate degrees each year. Since 1972, more than 11,279 nursing degrees have been granted by Cizik School of Nursing to its graduates.
– David R. Bates, Communications Director