Ulrich's book underscores key role of preceptors in inspiring, training new nurses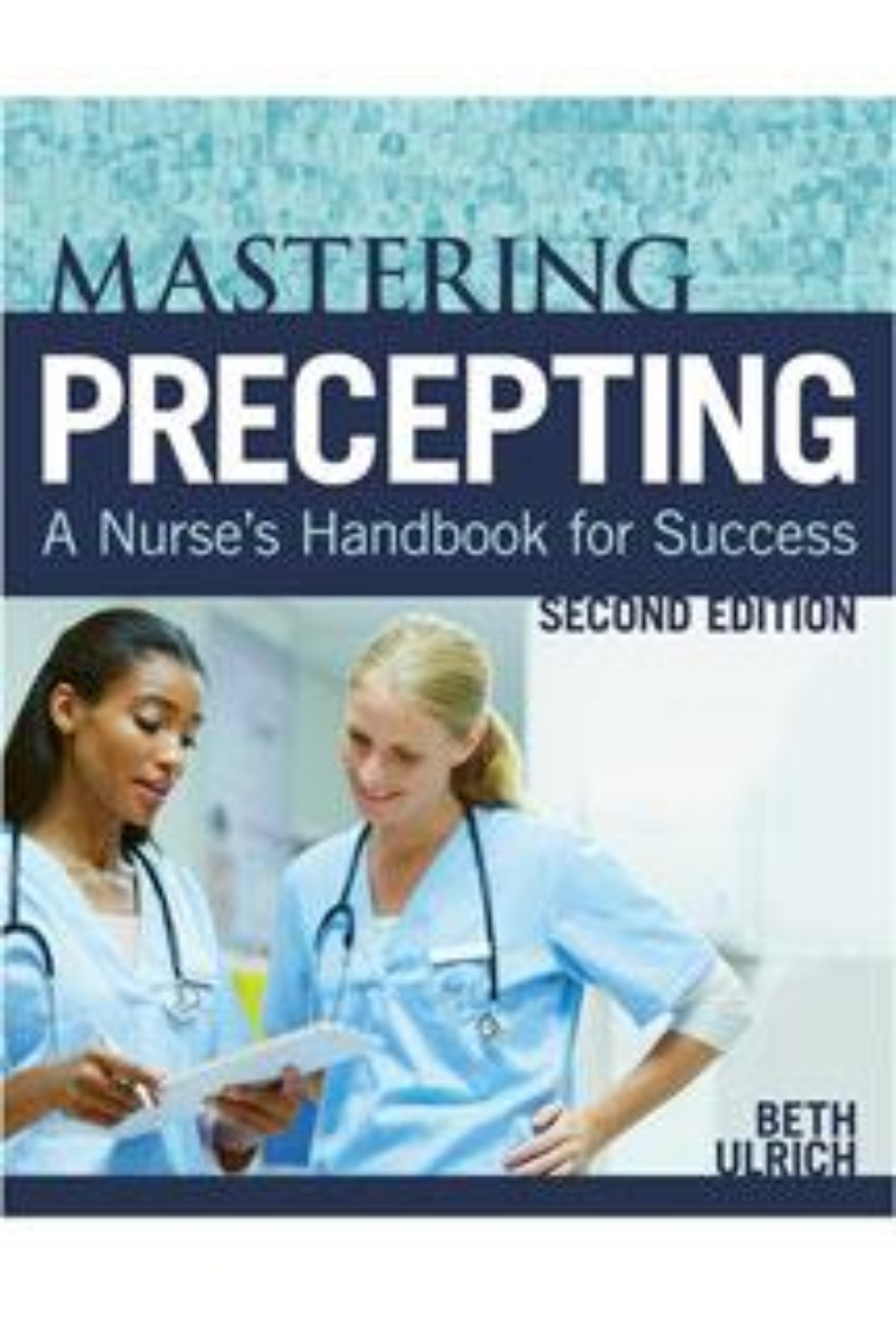 (Jan. 31, 2019) – A new, second edition of a book by Professor Elizabeth Ulrich, Ed.D., R.N., Department of Graduate Studies, shows how preceptors are the essential link between what nurses are taught and what they need to know. Mastering Precepting: A Nurse's Handbook for Success, Second Edition (ISBN-13: 9781945157868) is now available as a trade paperback or e-book.
"Precepting is a complex endeavor that requires competence and commitment," said Ulrich, who has witnessed firsthand the importance of precepting and well-constructed preceptor programs in improving patient care. "By becoming a preceptor, you have accepted the professional responsibility of sharing your knowledge and expertise with others. There is no greater contribution to nursing and to patient care than to ensure the competence of the next generation of nurses."
Since the first edition was published and named a 2012 "Book of the Year" by the American Journal of Nursing, the importance of having preceptors and the need to educate and support RNs who transition into the preceptor role has increased.
In this 400-page second edition, published by the Sigma Theta Tau International Honor Society of Nursing (Sigma), each chapter has been updated with the most recent precepting evidence. Two new chapters also have been added.
In addition to teaching in the DNP program, Ulrich is editor of Nephrology Nursing Journal, the professional publication of the American Nephrology Nurses Association.
In this story