Simulation keeps Emergency Nurse Practitioner students on track during pandemic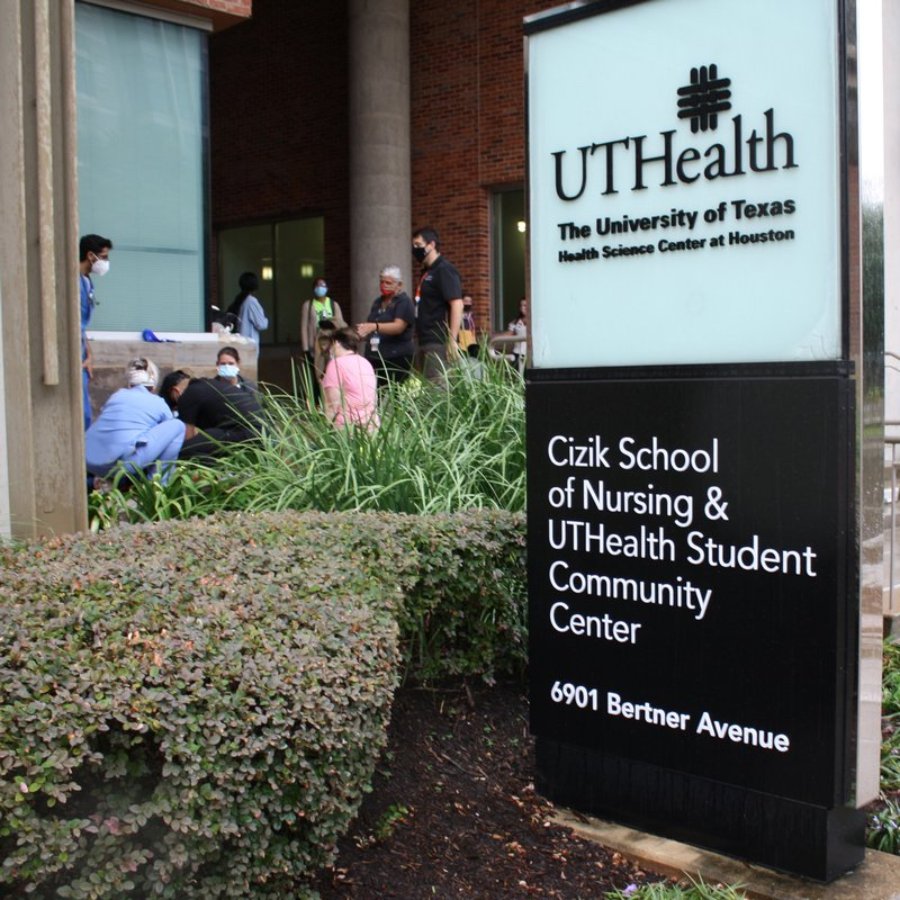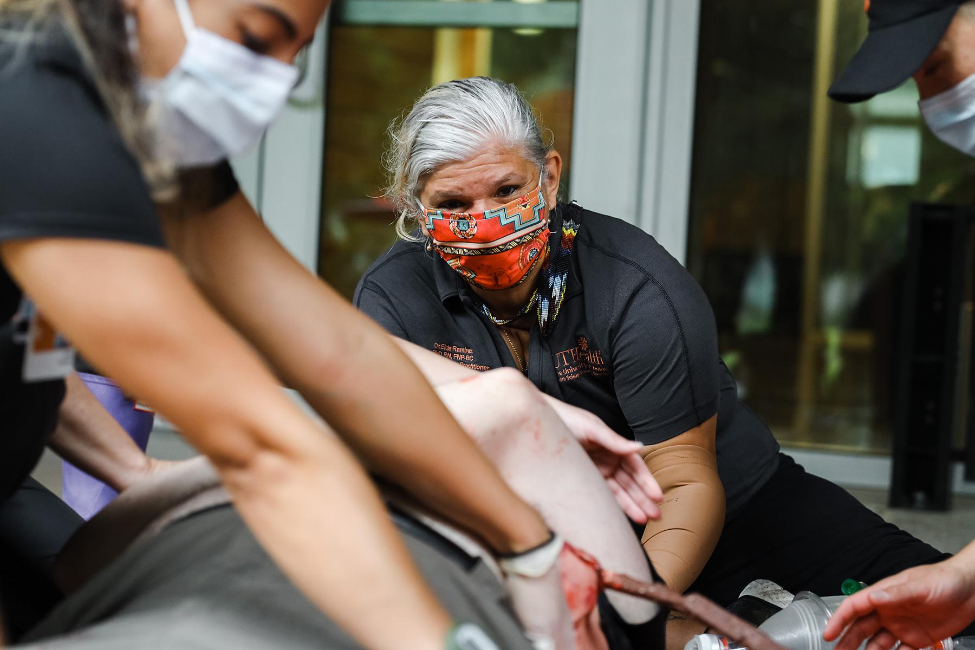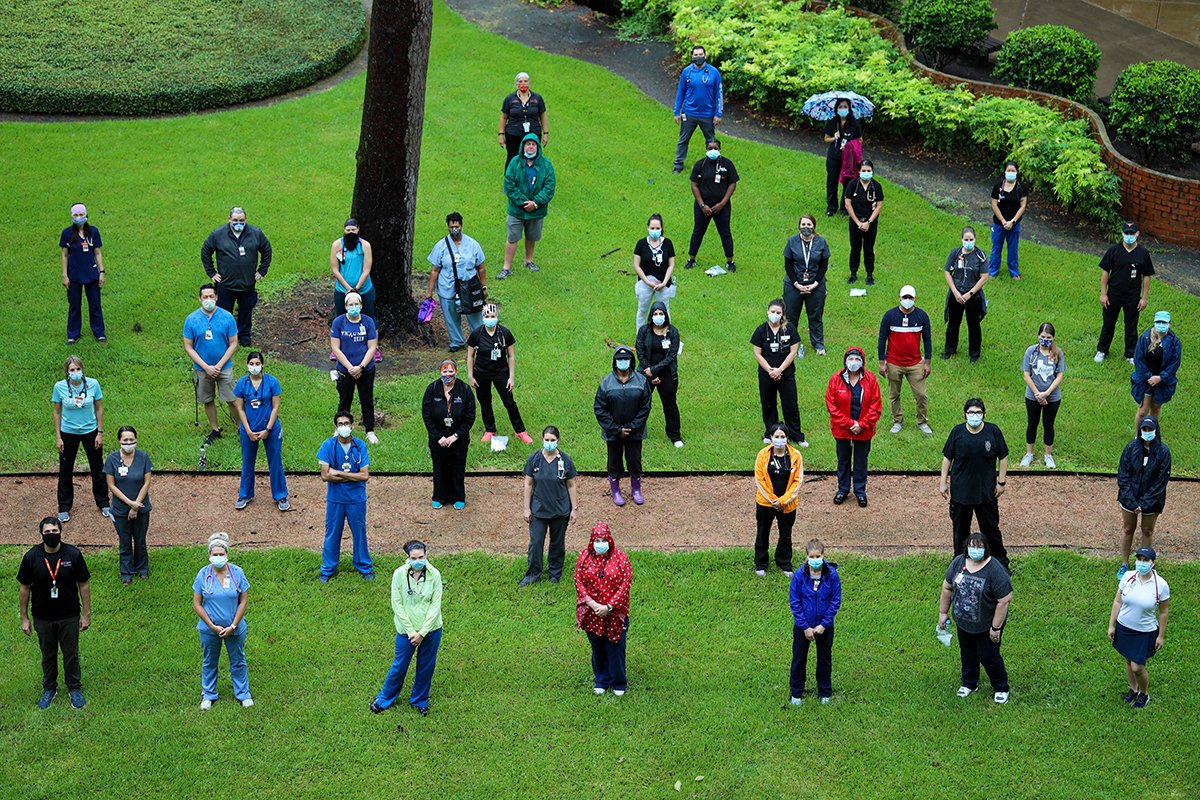 (July 23, 2020) Neither rain nor COVID-19 could keep Cizik School of Nursing at UTHealth Emergency Nurse Practitioner (ENP) students from completing their prehospital simulation for the summer term.
Thirty-two students from as far away as Amarillo and Brownsville converged in Houston on July 21 to gain an emergency medical technician's perspective on assessing, stabilizing, and transporting patients.
No one complained about the damp weather, said Professor Elda Ramirez, PhD, ENP-BC. The vast majority the students already work in emergency departments while seeking advanced certification as ENPs. About half of them appreciated the opportunity to finish incomplete coursework from the spring, when COVID-19 put a halt to on-campus activities.
"These are unprecedented times and what we will remember for the rest of our careers," Dr. Ramirez told the students while distributing protective supplies. Before the simulation began, each student received an N95 mask, as well as a bottle of hand sanitizer donated by longtime Cizik School of Nursing supporters Carla Diaz-Lewis and Kenneth Lewis.
Students worked through six scenarios staged by faculty outside the Cizik School of Nursing and School of Public Health buildings and in Grant Fay Park, which connects the two. The standardized patients – actors made up and scripted to portray injured or ill patients –were outfitted with face shields for extra protection.
Adjustments inside the building also helped mitigate COVID-19 risks, Ramirez said. Students in several rooms interacted via computers while Life Flight Director Dr. Lesley Osborn, MD, led their debriefing in central open space. Dr. Osborn called on one student at a time to join her while everyone else watched and asked questions. She is an assistant professor of emergency medical services-clinical at the McGovern Medical School at UTHealth.
The Cizik School of Nursing typically hosts one prehospital simulation in the spring and another in the summer, in addition to a larger interprofessional mass casualty drill each fall. Students seeking postgraduate ENP certificates participate in one of the mock emergency events their first semester to foster respect for EMTs and stress the importance of effective communication with their colleagues who bring patients to hospitals.
"The main focus here is if you want to give good quality care in the emergency department, you really need to understand what the provider prehospital goes through," Ramirez said. "COVID-19 doesn't eliminate the need for this kind of experiential education, but it means everyone had to take extra precautions to keep us all safe and healthy."
by Sherri Deatherage Green