Group urges nursing students to always involve disabled patients in care discussions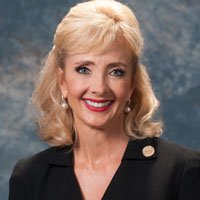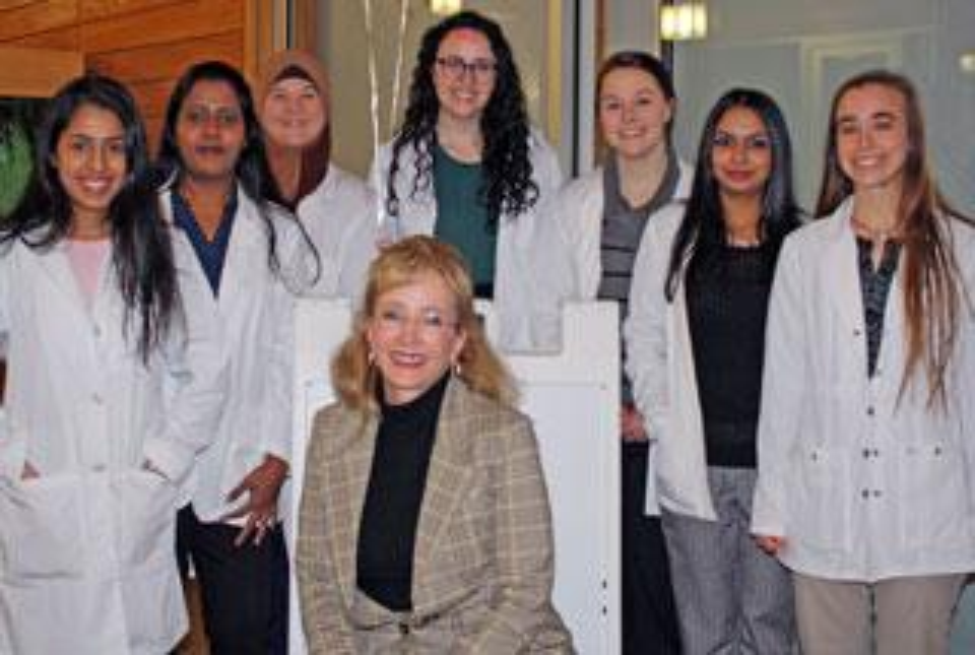 (Nov. 18, 2019) – Julie Johnston was recently at a doctor's appointment wondering if it was even worth her time to be there – because the clinicians were talking to her mother, Johnston's primary caregiver, asking questions about Johnston's recent symptoms.
"It was so funny. I'm thinking, 'Hello, I'm here,'" Johnston said to a group of aspiring nurses at Cizik School of Nursing at UTHealth. "It was odd, and I felt like I was totally invisible. I thought they wouldn't miss me if I wasn't here. I should have just sent mom to my doctor appointment."
Johnston's experience isn't uncommon, according to a group of people with disabilities who spoke to students as part of the "Inclusion is within everyone's ability" discussion Oct. 28 at the nursing school.
"That's rule No. 1 – don't make an assumption," said Assistant Professor Allison Edwards, DrPH, MS, RN, Department of Undergraduate Studies. "Don't make assumptions on whether the patient is verbal. You need to speak directly to the patient and determine the best way to communicate with them."
Edwards is the program coordinator for the Joan and Stanford Alexander Fellowship in Intellectual and Developmental Disabilities, training undergraduate nursing students how to serve people with disabilities.
"The students need to know how best to provide these patients with care. They need exposure to disabilities to transition into practice, because disabilities are universally experienced by everyone – in themselves or someone close to them at some point in their life," Edwards said about working with the second group of fellowship students. A third cohort of seven Pacesetter BSN students experienced the program during the spring 2019 semester.
"It's also about connecting with people" –
For the Oct. 28 panel, five individuals volunteered to share their experiences living with disabilities, whether those were present at birth or acquired from an injury. They all agreed that the biggest challenge they face in health care is being involved in the discussion of their care.
"Remember that your job (as nurses) is absolutely to take care of the health of your patients, but it's also about connecting with people," said Johnston, a singer, musician, and public speaker who was born with dwarfism and is legally blind. "Remember that each person you are interacting with is a person. We all have some kind of special need, and we're all unique. We all have our own needs, but some people have a medical diagnosis of special needs that are more obvious on the outside. Just remember that you're helping people, and connecting heart-to-heart is critical. We all want to be seen and known."
Allison Rosenberg added: "That's right, just because I speak slowly doesn't mean I am not smart." Rosenberg lives independently and has cerebral palsy after surviving an anoxic event as an infant.
Scott Stevenson said, in his experiences, the best nurses did a sweep of the hospital room before they left to make sure every tube was in its place. Stevenson's wife Meize suffered a subarachnoid hemorrhage at the age of 46. Stevenson is her primary caregiver.
"Meize was in the hospital for a long time, and had exceptional nurses," he said. "She had a lot of equipment, and the really good nurses would back out and sweep the room to make sure everything was on and working. Sometimes breathing tubes get undone."
Stevenson said nurses spend more time with their patients, and often see things doctors miss. When Meize was in the hospital, a neurosurgeon did a test to check the sensitivity and feeling in her feet. She responded to the nurse, but was unresponsive for the doctor, Stevenson said.
"The neurosurgeon meant well, but the nurse knew Meize was showing signs of recovery," he said. "You will see things that doctors won't pick up on."
Need to stay positive –
"Stay positive. Be positive," Stevenson emphasized. "Don't ever put negative thoughts in a patient's head. Meize is still getting things back after 12 years. Doctors said most people don't get better after a year. A lot of it is attitude and trying, and most people quit trying. The brain is an amazing thing. You can overcome a lot."
Caregivers in the audience said hospital staff should also have an idea of where families can seek help and resources. Most state resources offered to caregivers of children and adults with special needs have long waiting lists. Some said they were on a waiting list for more than a decade for assistance.
"People don't learn about resources through health care providers; they learn about them through other parents and friends," said Edwards, a member of the American Association of Intellectual and Developmental Disabilities and the Developmental Disability Nursing Association. "In Texas you can hire an advocate to help you navigate the financial and reimbursement issues. There is a whole niche opportunity for employment for non-health care providers to be advocates. We need to do a better job as health care providers. Knowing resources, organizations serving people with disabilities, or who you can contact to assist the patient is key. I think that is a real teachable moment for the future generation, especially for those in neonatal care."
Other tips included avoiding parking in the striped area adjacent to handicapped parking. It's where chair lifts extend to load and unload wheelchairs. They also said to watch for people in wheelchairs using the sidewalk.
"Wheelchairs are part of our body," Rosenberg said. "It's the lower half of our body. Even though we might not walk, it doesn't define us. It's just a part of our bodies."
Outside of a clinical setting, the best thing anyone can do for a person with a disability is the biggest thing that anyone can do for anybody – invite them to events and become their friends. It's really about inclusion.
– by Faith Harper/UTHealth Public Affairs