In Memoriam: Dr. Herbert L. Fred (1929-2018)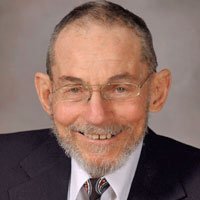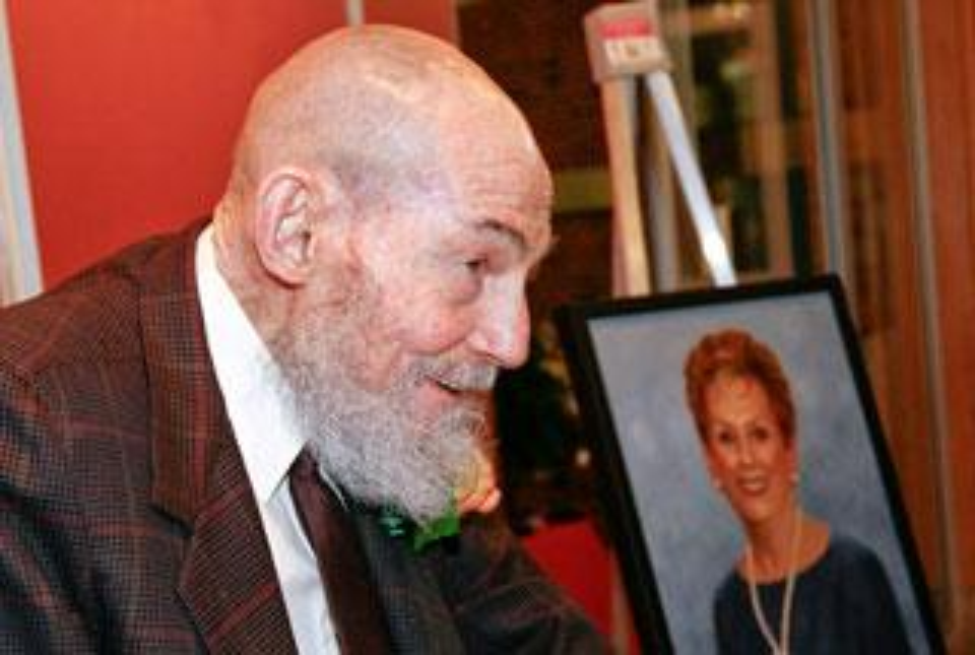 (Jan. 2, 2019) – A memorial service and celebration of the extraordinary life of Herbert L. Fred, M.D., is set for 1:30 p.m. on Sunday, Jan. 6 at the Houston Congregation for Reform Judaism, 801 Bering Drive. Fred, professor emeritus of medicine at McGovern Medical School at UTHealth and master in the American College of Physicians, died on Dec. 30, 2018. He was 89.
In 2010, Fred provided the endowment for Cizik School of Nursing's Judy Fred Professorship in Nursing, which focuses on ethical professional behavior and a commitment to instilling ethical behavior in students. He established the professorship to honor his wife, Judy – whom he described as "a modern Florence Nightingale" – for her 30-year career in nursing and her work as a member of the PARTNERS support organization.
A commissioned portrait of Judy Fred commemorating the endowed professorship is displayed on the south end of the fourth floor of the School of Nursing building.
Since its creation nine years ago, Joan Engebretson, Dr.P.H., R.N., has served as the Judy Fred Professor in Nursing. Now a professor in the Department of Research, she joined the nursing school's faculty in 1985 and holds a joint appointment at the UTHealth School of Public Health.
As a full-time medical educator for almost six decades and a professor of internal medicine at McGovern Medical School since 1971, Fred leaves a legacy of several thousand trainees who learned to be better, more compassionate doctors under his watchful eye.
Fred and his colleagues made numerous contributions to the diagnosis and management of pulmonary thromboembolic disease. He and his co-investigators were the first in the world to perform cardiac catheterization on patients with acute pulmonary edema of altitude, proving for the first time that the illness does not result from heart failure or pneumonia.
At the age of 88, in his 488th publication, Fred described five patients who had the tricuspid insufficiency-pulsating varicocele connection. That disorder is now officially called The Fred Syndrome.
Fred and a Baylor College of Medicine student were the first to report use of the ophthalmoscope to diagnose sickle-cell disease. He was the first in America and second in the world to report the cause, consequences, and cure of grossly bloody urine of runners. He was a member of the team that established the diurnal variations of plasma 17-hydroxycorticosteroids in humans.
In 2002, Fred's former students honored him for 50 years of bedside teaching by founding The Herb Fred Medical Society, Inc. He was named The American College of Physicians-American Society of Internal Medicine Distinguished Teacher for 2004. That year, he was The Donald Church Balfour Visiting Professor in Medicine at the Mayo Clinic in Rochester, Minnesota. In 2005, he won the TIAA-CREF Distinguished Medical Educator Award. In 2015, The Friends of the TMC Library honored his lifelong passion for learning and libraries.
During his lengthy professional career, Fred collected and catalogued for quick retrieval an estimated three million medical reprints, presumably the largest medical reprint file in the world. That file, along with Fred's papers, documents, letters, awards and family photographs are housed in the Texas Medical Center Library Archives. His love for and appreciation of libraries culminated in construction of The Herbert L. Fred, MD, MACP Student Study Hall, which opened March 30, 2016, in the Texas Medical Center Library.
The Fred Family would sincerely appreciate anyone planning to attend the Houston memorial service to notify them by emailing their name and number of accompanying guests to: fredfamily1929@gmail.com. Fred will be laid to rest with his parents at a private family gathering in Waco, Texas.