Acting out for nursing education
Acting out for nursing education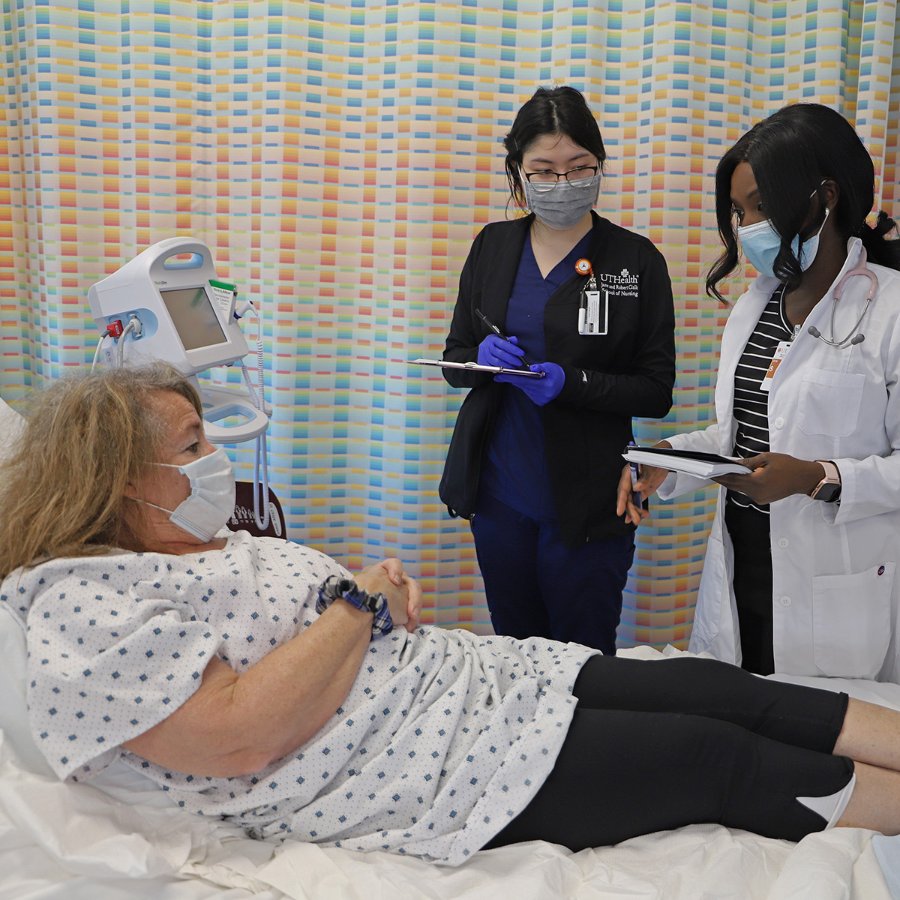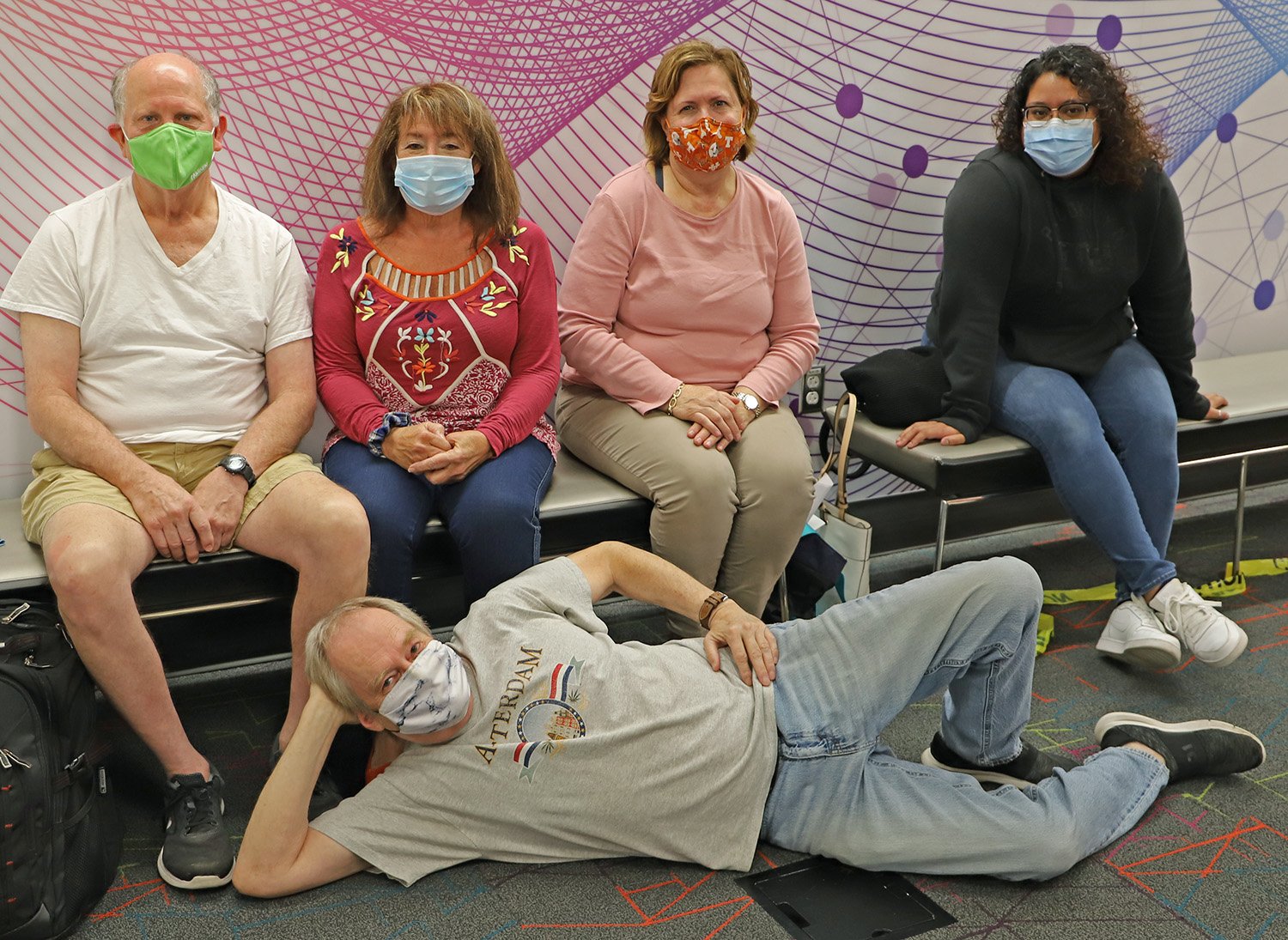 Carole Sachs' daughter was studying medicine in Philadelphia when she discovered the perfect part-time job for her mom – pretending to be a patient to help students learn.
Although "standardized patient" seems a rather stodgy job title for such an interesting role, it sounded like fun to Sachs, a retired Houston-area resident. She posted a résumé online and had almost forgotten about the idea when she got an email from Peggy Rose, an administrative manager who coordinates standardized patients for Cizik School of Nursing at The University of Texas Health Science Center at Houston.
"I enjoy diving into who the 'patient' is and trying to make it as realistic as possible," said Sachs, a local retiree.
Faculty members create scenarios for the standardized patients that include back stories, lists of symptoms, and social determinants of health, or factors such as home and work environments, financial situations, and education levels.
The job doesn't require any special education or experience, but Sachs said being a standardized patient isn't for someone who is shy or who doesn't like being touched. The make-believe histories and physical exams don't involve invasive contact or getting undressed, but students do things like check pulse, listen to the heart, and palpate the stomach.
A bit of an acting bug doesn't hurt. Sachs did a little acting growing up and even took lessons at the Alley Theater as a teen. She also became involved in a local amateur drama group while living in England. Some standardized patients have quite a bit of experience in local theater, and one even appeared in a few movies, Rose said.
Long-time "patient" Glenn van Gaalen describes himself as an "expressive person." A retired energy-industry lab technician, he keeps busy playing patients at several institutions within the Texas Medical Center. "I enjoy the acting part," he said. "You have to actually be the patient."
He and Sachs both mentioned the professionalism and exceptional simulation facilities at Cizik School of Nursing as among their favorite aspects of the job, as well as the camaraderie. Many standardized patients are retirees, but the pair have worked with all kinds of people of various ages. Before the pandemic, van Gaalen would organize social gatherings for his colleagues and hopes to get back to doing that again.
Sachs and van Gaalen also enjoy being able to set their own schedules and earn some extra spending money. Rose sends a schedule around once a month, and the standardized patients let her know which simulations they would like to participate in.
However, fewer standardized patients have accepted assignments since the pandemic began – especially older participants with underlying health conditions. Rose would like to add several to her roster and is especially in need of male subjects. New standardized patients start off by observing simulations before being assigned roles to act out.
The most important aspect of the work is, of course, the opportunity to help educate nursing students, who Sachs describes as often shy and always respectful. "The students show that they really appreciate it," van Gaalen added.
Interested in becoming a standardized patient? Apply online at the UTHealth Careers website.
Sherri Deatherage Green