Biobank facilitates research into genetic markers for aortic dissection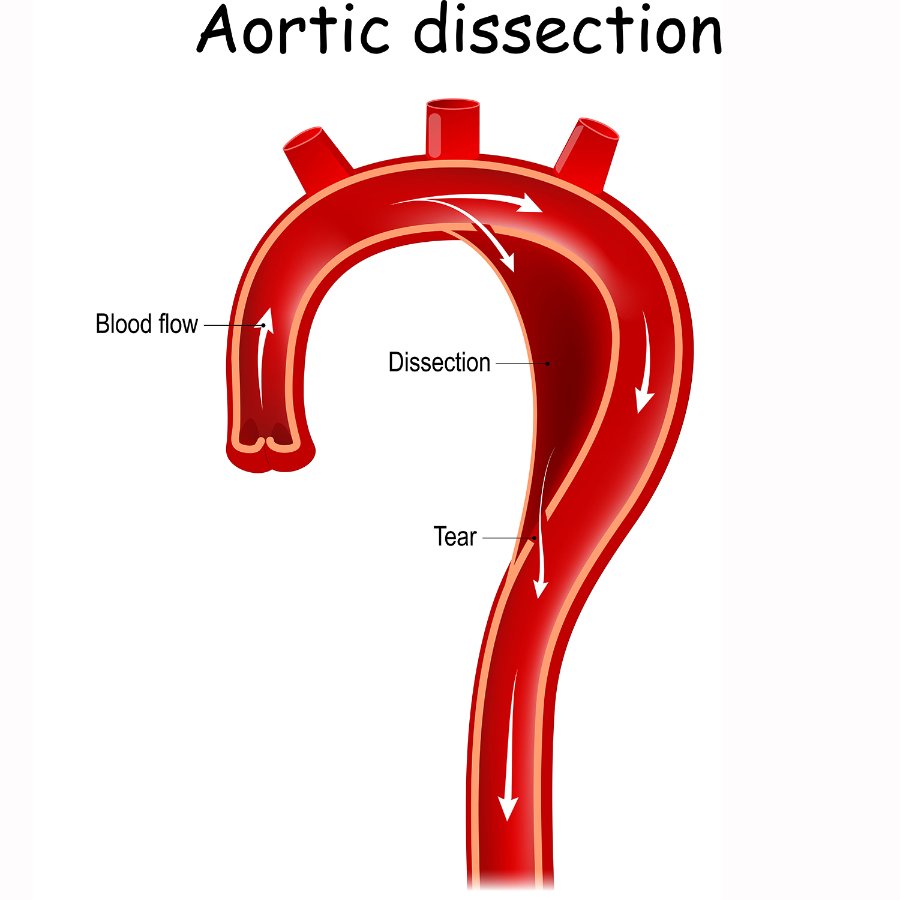 Identifying novel genetic markers for a deadly condition is the goal of the first cross-institutional biospecimen share facilitated through The University of Texas System Health Biobank (UTSHB) Consortium.
The biobank is an online platform that connects UT researchers with biospecimens and related data that patients have given consent to be shared with other researchers. The consortium allows scientists to share resources among the system's eight academic health institutions.
A team led by Dianna M. Milewicz, MD, PhD, is working to identify genes linked to thoracic aortic aneurysms leading to acute aortic dissections (TAAD). Milewicz is the President George H.W. Bush Chair of Cardiovascular Medicine, director of the Division of Medical Genetics, and vice chair of the Department of Internal Medicine at McGovern Medical School at The University of Texas Health Science Center at Houston (UTHealth Houston).
The aorta is the body's largest artery. The thoracic section in the chest emerges from the top of the heart then curves downward to carry oxygenated blood to smaller arteries throughout the body. Aneurysms occur when the walls of the aorta weaken and bulge. Sometimes, the inner lining of the aorta tears or bursts, a condition that can lead to sudden death.
Lifestyle choices can contribute to aortic dissection, but researchers have identified hereditary links as well. McGovern Medical School physicians and researchers have been gathering biological samples from patients who experience TAAD for years, but identifying culprit genes can be extremely time consuming and labor intensive.
"Over the past 20 years, our group has successfully identified 10 novel genes for patients with familial TAAD and four chromosomal loci for patients without family history of TAAD. However, genetic contribution is still unknown to majority of patients with TAAD," explained Dongchuan Guo, PhD, lead researcher on TAAD study. "We are going to use a new machine learning technology to further pursue the genetic inputs to this condition."
In addition to a faster and more efficient way to analyze and compare genetic information, the team needed control samples from subjects who do not suffer from this condition. That's where the biobank came in.
A team at The University of Texas Health San Antonio (UTHSA) has been following more than 4,000 men for as long as two decades as part of the San Antonio Biomarkers of Risk (SABOR) prostate cancer study, said Robin Leach, PhD, a professor in the Department of Cell Systems and Anatomy at UTHSA. Although the cohort was originally gathered to identify biomarkers of prostate cancer, extensive clinical information is provided by the men and recorded. Biological samples from the SABOR men are frequently shared for research studies at institutions across the nation. It was this information that facilitated the use of the cohort to serve as controls for this TAAD study.
Milewicz's team is comparing DNA variants from about 200 younger patients who experienced thoracic dissection against 200 ethnicity- and sex-matched control samples from older individuals, including 160 samples from members of the SABOR cohort who have not developed cancer. Recruiting subjects as controls, collecting samples, and analyzing them would have taken far longer and cost many times more than tapping into UTHSA's existing repository, Leach noted.
Guo and colleagues will spend the next several months analyzing data with the help of machine learning technology in an effort to pinpoint relevant genes and confirm their link to inherited thoracic artery disease. The ultimate goal is to identify at-risk individuals who can benefit from gene-specific clinical management to prevent fatal dissections.
"The UT collaborative biobank saves time, encourages collaborations, and it will make a difference in securing grant funding," Leach said, "But most importantly, it contributes to the advancement of important research observations."
The UTHSB is managed by faculty and staff at Cizik School of Nursing at UTHealth Houston. Researchers can access it through its website or by contacting utshb@utsystem.edu for more information.
Sherri Deatherage Green