COVID-19 testing
Nurse-led clinic takes the lead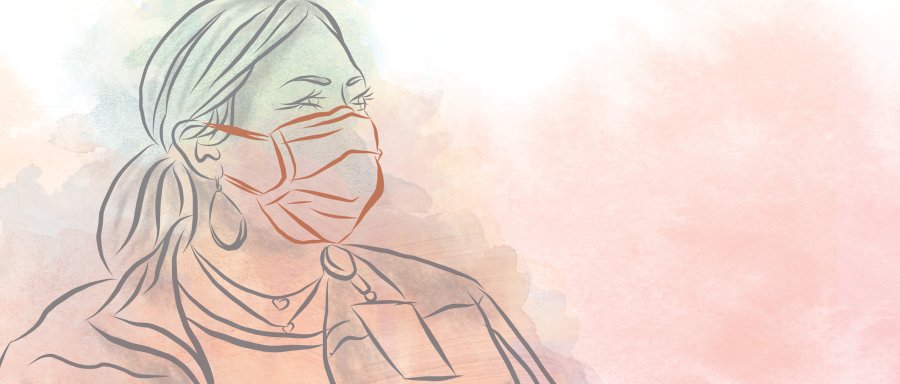 Nurses at Cizik School of Nursing at UTHealth's nurse-led clinic, UT Health Services, set up the university's COVID-19 testing operation on March 29, 2020. They have collected nasal swab samples nearly every day since.
The employee health clinic operates a drive-thru testing center every morning serving the nearly 9,300 employees at UTHealth. During the hot Texas afternoons, they moved down the street and continued providing tests in the clinic. Through the end of August, they had performed 2,073 tests.
Early on, a shortage of test kits limited availability. Supply issues were resolved, then by mid-May, demand for tests dropped to just a handful a day. Testing spiked again in late June and early July to as many as 400 weekly, then declined again by about 90% in early August.

"It's really an impressive amount of testing when you consider the size of our staff," said Susan Parnell, PhD, RN, assistant director of corporate occupational health and an assistant professor at Cizik School of Nursing.

The clinic tests employees across the entire UTHealth campus in Houston, which comprises six schools. It also tests employees of several Houston companies and institutions for which it provides occupational health care services.

The ever-changing nature of the pandemic has made finding the right staffing balance a challenge, Parnell noted. "We had our core group of 12 running it until the middle of May," she said.
Temporary employees were hired, and the clinic gained three additional nurses, four medical assistants, and two administrative assistants in June. Each RN manages a key element of the COVID-19 response—testing, phone triage, and contact tracing/cluster management. With additional staff in place, the UTHealth Services team is ready for the long haul.
No matter what the fall and winter may bring, they will be prepared to meet the demand for testing.
Sherri Deatherage Green