Crane, Dishman among recipients of TNA's "20 for 2020 Awards"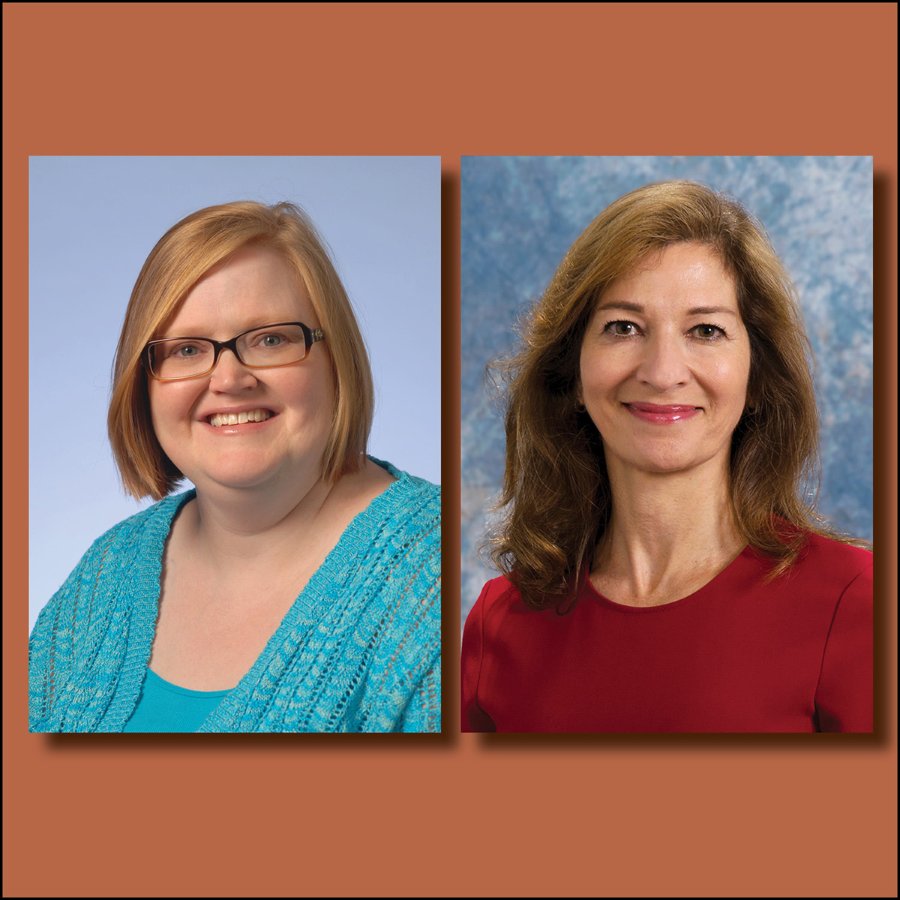 (May 5, 2021) Stacey Crane, PhD, RN, CPON, and Deniz Dishman, PhD, DNAP, MSN, CRNA, are among an elite group of nurses across the Lone Star State who were honored this week with "20 for 2020 Awards" from the Texas Nurses Foundation and the Texas Nurses Association (TNA).
The two assistant professors at Cizik School of Nursing at The University of Texas Health Science Center at Houston were among a large group of nominees submitted at the end of 2020, a year the TNA described as "exceptional." The World Health Organization designated 2020 as the Year of the Nurse and Midwife well before anyone had heard the phrase "COVID-19," and the TNA awards recognize "20 exceptional nurses who went above and beyond."
"Dr. Crane and Dr. Dishman are terrific representatives of our outstanding faculty who strive every day to improve the lives of patients and prepare students for purpose-filled careers of compassion and service as nurses," said Dean Diane Santa Maria, DrPH, MSN, RN. "Congratulations to both of them on this well-earned award."
Each of the honorees from around the state created a short acceptance video. Watch Crane's and Dishman's.
Crane recently received a grant from the National Institutes of Nursing Research for the development of her Smart Pediatric Oncology Tracker of Symptoms, a web-based interface designed to make it easier for kids with cancer and their parents to report symptoms in real time. She joined Cizik School of Nursing's faculty in 2019 after completing a postdoctoral fellowship at Indiana University School of Nursing, where she earned her PhD in nursing science and a graduate certificate in bioethics. She holds an MSN with an informatics focus and previously practiced as a pediatric oncology nurse in various capacities for more than a decade.
Dishman came to Cizik School of Nursing in 2016 and teaches in the highly regarded Nurse Anesthesia program. She is currently exploring ways to apply data science and machine learning to improve provider situational awareness and patient care. Dishman received her PhD in Health Sciences and her Doctorate of Nurse Anesthesia Practice at Virginia Commonwealth University in Richmond, Virginia. Additionally, she received her MSN at Columbia University in New York, New York.
In this story