Four faculty members complete national Advanced Quality Improvement program
Four faculty members complete Advanced Quality Improvement program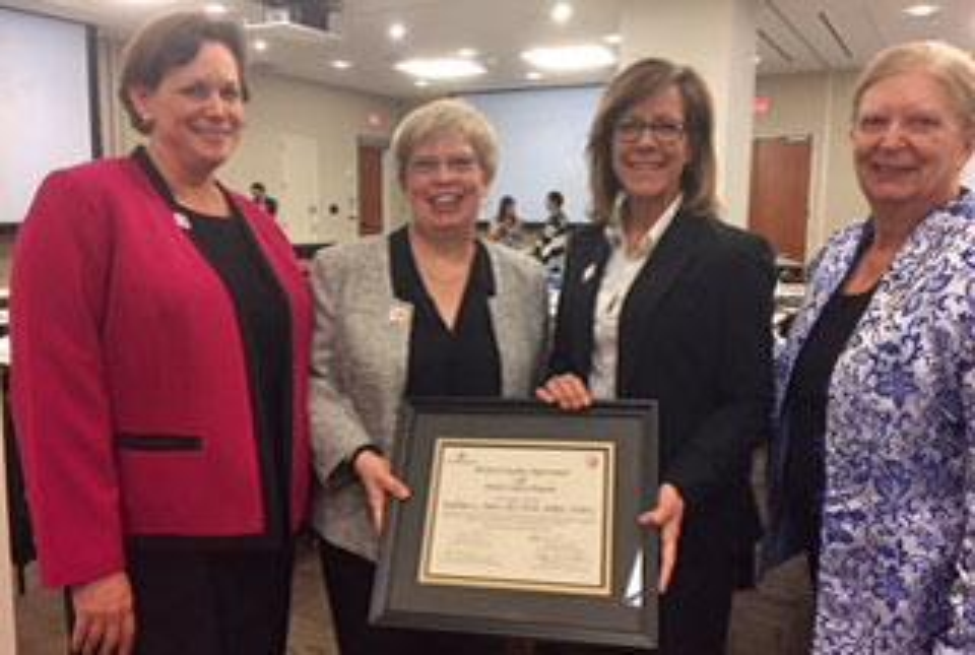 (March 1, 2018) – Four Cizik School of Nursing at UTHealth faculty members graduated last month from the Advanced Quality Improvement and Patient Safety program (AQI) at Texas Children's Hospital. The new grads are: Associate Professor Juliana Brixey, Ph.D., M.P.H., M.S.N., R.N.; Assistant Professor Kathleen Siders, D.N.P., R.N.; Assistant Professor of Clinical Nursing Laura Rooney, D.N.P., R.N., FAANP; and Assistant Professor, Clinical Lisa W. Thomas, D.N.P., R.N.
AQI is a national program to educate high-level healthcare providers in quality improvement methodologies and patient safety designed to decrease cost and improve outcomes.
"The group worked very hard, and I was proud to see them receive their diplomas," said Joanne V. Hickey, Ph.D., R.N., the Patricia L. Starck/PARTNERS Professor of Nursing. "They are the second cohort of faculty to attend this program."
Previous AQI program graduates on the current faculty are: Associate Professor of Clinical Nursing Eileen Giardino, Ph.D., R.N.; Nurse Anesthesia Track Director Myron Arnaud, D.N.P., CRNA; and Hickey.
In this story