Four faculty members named MSN program directors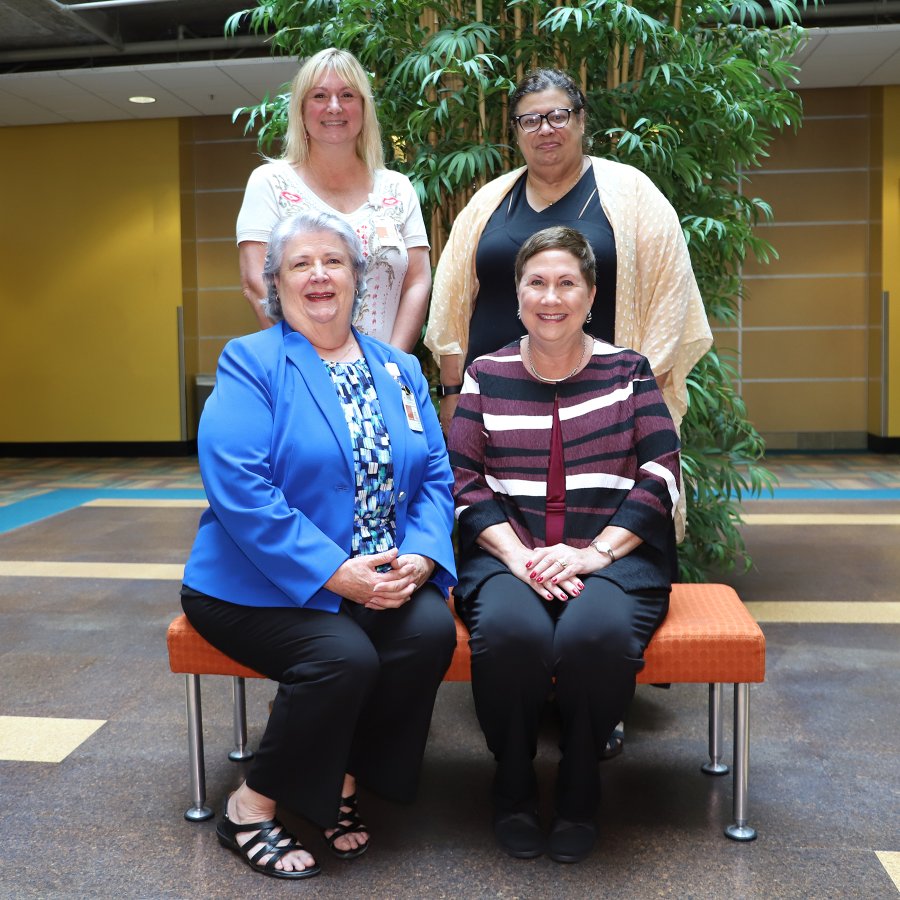 Leadership of the Master of Science in Nursing (MSN) and post-graduate completion programs at Cizik School of Nursing at The University of Texas Health Science Center at Houston (UTHealth) will be shared among four faculty members effective September 1, 2021.
Each will direct specific aspects of the programs. Filling these roles are:
"I am grateful to each of these faculty members for helping uphold the rigorous and forward-looking standards of our highly ranked MSN program, and I am especially pleased that we can offer them opportunities for leadership and development," said Dean Diane Santa Maria, DrPH, MSN, RN, FAAN.
Students may choose from a variety of degree and post-graduate opportunities through Cizik School of Nursing's MSN program. Offerings include nurse practitioner tracks in four specialties, a nursing leadership and administration focus, and additional post-graduate concentrations in nursing education and emergency/trauma care.
Ruppert is helping launch and mentor the new leadership team approach while concentrating on enrollment, student retention, program evaluations and outcomes, and reporting for the programs. She previously served as MSN program director and did so on an interim basis for the past year. Her many accomplishments and awards during her more than three decades at Cizik School of Nursing include receiving the prestigious Minnie Stevens Piper Professor award in 2021. She holds a PhD from Texas Woman's University, an MSN from The University of Texas Health Science Center at San Antonio, a BSN from Northern Illinois University, and completed a post-graduate family nurse practitioner (FNP) program at The University of Texas Medical Branch at Galveston (UTMB Health).
Cole's program director duties will include collaborating with track coordinators and working closely with the Student Affairs Office on degree plans and student orientation. She is currently the nursing leadership and administration track coordinator. Cole has more than three decades of clinical experience at Houston-area hospitals and began teaching in Cizik School of Nursing's MSN and Doctor of Nursing Practice (DNP) programs in 2016. She earned DNP and MSN degrees from Cizik School of Nursing and her BSN and Master of Health Education from the University of Southern Mississippi.
Mackavey's main focus will be the development, quality, and changes to curriculum based on national standards and guidelines, and increasing incorporation of a competency-based education model. Mackavey currently serves as track coordinator of nursing education. She has taught in the FNP program since joining Cizik School of Nursing in 2015, having previously served in a similar role at UTMB Health. She maintains an FNP practice in the Heights area of Houston. Mackavey earned a DNP from Cizik School of Nursing as well as a post-graduate certificate in nursing education. She received a BSN and an MSN from UTMB Health.
Stout's new role will involve student recruitment, admission, engagement, and resources. She joined Cizik School of Nursing in 2019 and maintains an active clinical practice as an acute care nurse practitioner and chief operations officer of Tri Med Medical Services in Beaumont. She earned her DNP and MSN degrees from Cizik School of Nursing and her BSN from Lamar University.
In this story