Frederick named Pacesetter BSN program director
Frederick named Pacesetter BSN program director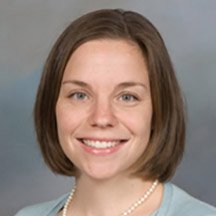 (March 23, 2021) Assistant Professor Anitra Frederick, PhD, RN, has been named director of the Pacesetter BSN program effective April 1at Cizik School of Nursing at The University of Texas Health Science Center at Houston. The Pacesetter program enables students who have completed prerequisites to earn a Bachelor of Science in Nursing in 15 months.
"Dr. Frederick has demonstrated her commitment to undergraduate education throughout her years at Cizik School of Nursing, and I am delighted that she has accepted the opportunity to take the next step in her career with us," said Dean Diane Santa Maria, DrPH, MSN, RN. "She has received prestigious awards as an educator at UTHealth, and our large undergraduate program will benefit from her continual pursuit of excellence."
Dr. Frederick became an assistant professor at Cizik School of Nursing after earning her PhD here in 2013. She taught at the University of Oklahoma Health Sciences Center College of Nursing from 2018-2020 before returning to her alma mater. Dr. Frederick received Cizik School of Nursing's MSN Faculty Award of Excellence in 2013.
She began her nursing career in neonatal and perinatal nursing and has served as a nurse educator since 2012. Her doctoral dissertation explored the use of skin-to-skin contact during cesarean delivery, and her research interests continue to focus on mother-baby attachment and nursing intervention during the perinatal and post-partum periods. She was recently named an American Journal of Maternal/Child Nursing editorial fellow for 2021.
Dr. Frederick's educational accomplishments at Cizik School of Nursing include earning her Master of Science in Nursing on the pediatric nurse practitioner-primary care track and completing a post-graduate program in nursing education. She received her BSN from Texas Woman's University-Houston and a bachelor's degree in psychology from Texas A&M University.