Graduating nursing students vote Hanneman and Dang latest John P. McGovern Outstanding Teachers
New grads choose Hanneman and Dang as 2019 McGovern Outstanding Teachers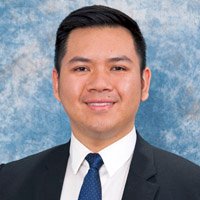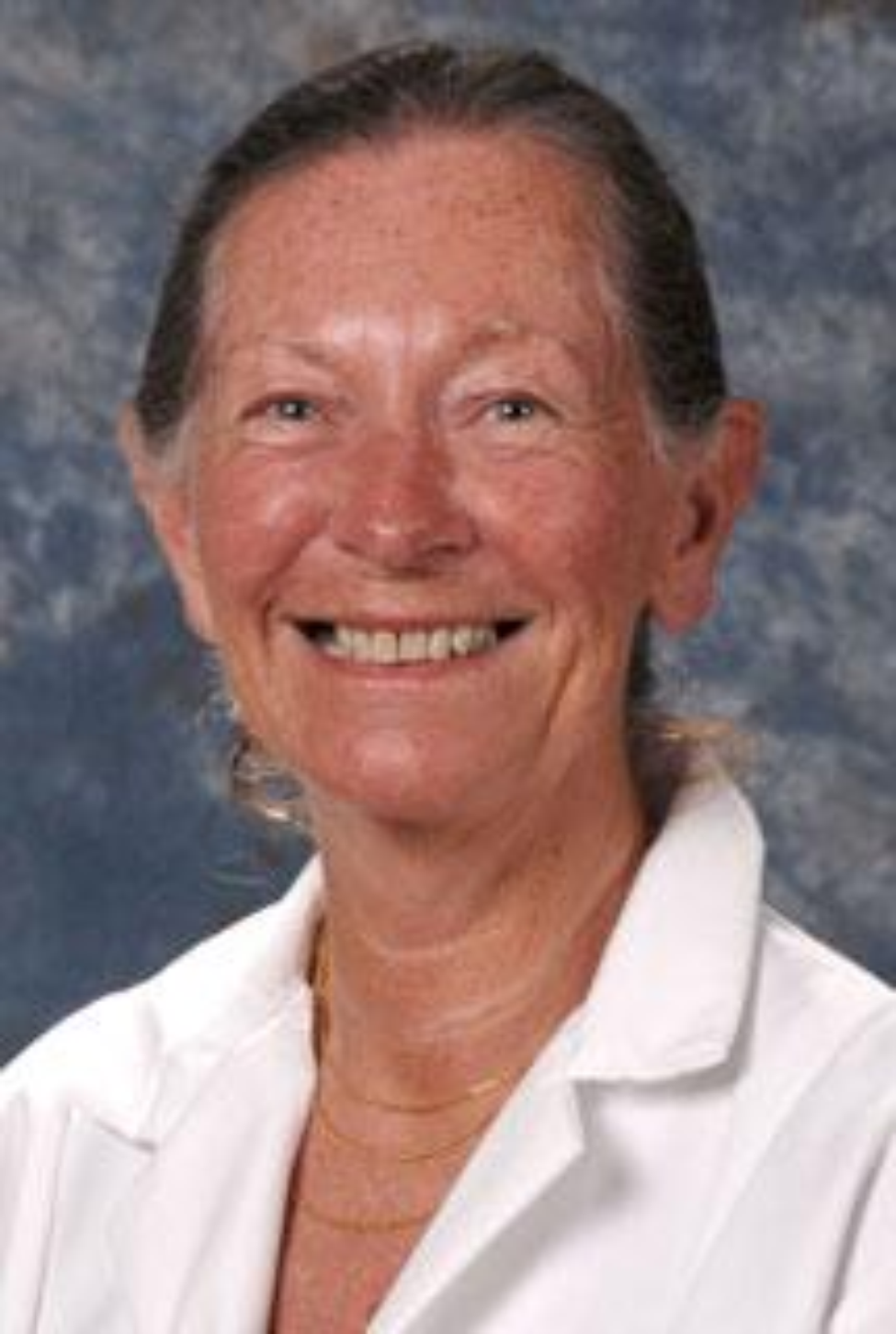 (May 16, 2019) – Graduating students of Cizik School of Nursing at UTHealth have chosen a previous two-time honoree and a comparative faculty newcomer as 2019 recipients of the John P. McGovern Outstanding Teacher Award. Energetic voting produced Jerold B. Katz Distinguished Professor for Nursing Research Sandra K. Hanneman, PhD, RN, FAAN, as the school's undergraduate teacher of the year. Graduate students selected Nurse Anesthesia Assistant Professor Johnny Dang, DNP, CRNA, as their teacher of the year.
This year's 10 other faculty finalists and the two front-runners for the popular annual honor were announced by Cizik School of Nursing Interim Dean Diane M. Santa Maria, DrPH, MSN, RN, the Dorothy T. Nicholson Distinguished Professor, during today's 2 p.m. commencement ceremonies in Sugar Land at the Smart Financial Centre.
"The school is very proud that our graduating degree-earners vote for this annual award with such enthusiasm, loyalty and obvious appreciation for the wonderful nursing educators who have informed and inspired our students," said Santa Maria, who is the John P. McGovern Distinguished Professor. "We congratulate both our McGovern Outstanding Teachers and thank them for setting such a high standard as faculty members who not only prepare, but care about UTHealth's nursing students."
"A very real, beaming smile" –
Hanneman teaches Pathophysiology in the BSN curriculum and mentors BSN honors program students. Interim Director of the Nursing Research Labs, she conducts laboratory and clinical research on circadian rhythms in adult ICU patients on mechanical ventilation and ICU night-shift workers.
Hanneman, who now is a three-time recipient of a McGovern teaching award (in 2014 and 2017, as well), was praised by her students as "very motivating" and "passionate about teaching."
The 22-year UTHealth faculty veteran was lauded by many of her Pathophysiology students for her "excellent knowledge" and for the way she "demystified pathophysiology."
Describing Hanneman's classroom teaching, a student commented: "She is inspiring and motivational in such a way that she would not move on until the concept is well understood. She is very enthusiastic and energetic about teaching. She shares a lot of stories that drive certain concepts in such a way it becomes a part of you."
Undergraduate students in support of Hanneman's nomination numbered well over 130 and remarks were uniformly enthusiastic:
"I remember that one day Dr. Hanneman spent the first five minutes of class just standing there with a very real, beaming smile across her face. She explained that teaching is something that brings so much joy to her life. She demonstrated this throughout my experience, but that day really stuck out to me."

"Dr. Hanneman use of personal stories and memorization cue's are unique to the class and truly showed her commitment to teaching and to helping students understand important concepts. Dr. Hanneman also used skits and props to enhance her lectures and to drive home key concepts. She truly seemed elated to teach every time we saw her and went out of her way to make lectures interesting and thorough."

"Dr. Hanneman attends tutoring sessions to get to know the students and to observe the tutoring process."

"Dr. Hanneman was probably my most interactive professor in nursing school. She would email us after each exam to encourage or congratulate us on our hard work and sometimes even write inspirational messages throughout the semester. She could be found waiting outside of some of our testing rooms to ask us how we felt about the exam."
Using the adjective most often applied to this nursing educator, one student summarized: "Dr. Hanneman is amazing!! She definitely knows what she is teaching and loves what she is teaching – it really shows. She's been through a lot and is going through a lot, yet still makes her students a priority. I admire her as a person and as a nurse!"
Other faculty members who were 2019 undergraduate teaching award finalists: Assistant Professor Hildreth Eloi, DNP, MSN, RN; Martina R. Gallagher, PhD, RN, associate professor and Global Health Program director; Associate Professor Mary E. Ross, DrPH, MSN, RN; plus Mandi Lyons, MSN, RN, and Juane Alexander, MSN, RN, instructors in the Department of Undergraduate Studies.
"Johnny never belittles us" –
After earning his Doctor of Nursing Practice (DNP) in Nurse Anesthesia five years ago at Cizik School of Nursing, Dang joined the faculty in June 2015. His CRNA clinical experience includes practicing at UT MD Anderson Cancer Center and caring for patients as an RN in the Cardiovascular Intensive Care Unit at Houston Methodist DeBakey Heart & Vascular Center, 2006-09.
One student wrote: "He has both expertise in the classroom as well as in clinical. He provides in depth descriptions on PowerPoints and goes above and beyond to make sure that the material is understood by the class."
Appreciative graduate students described Dang as "very accessible," "extremely enthusiastic" and "always going the extra mile." Other nominators said:
"His hard work and effort are truly above and beyond. I nominate him in hopes that his hard work will not go unnoticed.

"Dr. Dang is always asking for feedback from students on how to improve his teaching methods. This helps him connect with us and provide more effective teaching methods."
"He brings his real-world experience from his nurse anesthesia practice to the classroom to paint a clear picture of what CRNA practice is like 'in the real world.' He is great at guiding our education by balancing textbook education, practice based on current evidence-based literature, and real-world circumstances."
"Dr. Dang goes to great lengths to touch on all learning modes – creative, interesting, engaging."

"Responsive and respectful, Johnny treats us like adult learners and never belittles us."
A Nurse Anesthesia student noted: "When answering our questions he always tries to tie its relevance to nursing anesthesia and the broader picture. Furthermore, rather than simply giving us the answer, he asks us questions that help guide us to the answers ourselves. He truly tries to train us to adopt the appropriate thinking strategies necessary for clinical competency."
The five other Cizik School of Nursing award nominees for 2019 from the graduate faculty were Hanneman, plus: Assistant Professor Seema Aggarwal, PhD, RN; Eileen Giardino, PhD, RN, associate professor; Assistant Professor Kala Christopherson, DNP, RN; and Assistant Professor Mahrokh Kobeissi, DNP, RN.
Annually, students at each of the six UTHealth schools nominate and elect a John P. McGovern Outstanding Teacher for stimulating curiosity, cultivating students' confidence and contributing to students' abilities to think creatively. The award is made possible by an endowment established in 1984 by the John P. McGovern Foundation.
At today's commencement event, more than 480 Cizik School of Nursing students "walked" to receive their degrees from the school's BSN, MSN, PhD, DNP and post-master's certificate programs. Nearly 80 new graduates took doctoral degrees.
During the afternoon ceremony, over 180 new Bachelor of Science in Nursing (B.S.N.) graduates were presented with the traditional keepsake School of Nursing pin (in silver) from the support organization PARTNERS ("Providing Advancement Resources To Nursing Education, Research and Students").
Since 1972, Cizik School of Nursing has awarded more than 12,022 nursing degrees to its graduates.
– David R. Bates, Communications Director
In this story