Kaler receives Jane and Robert Cizik PhD Scholarship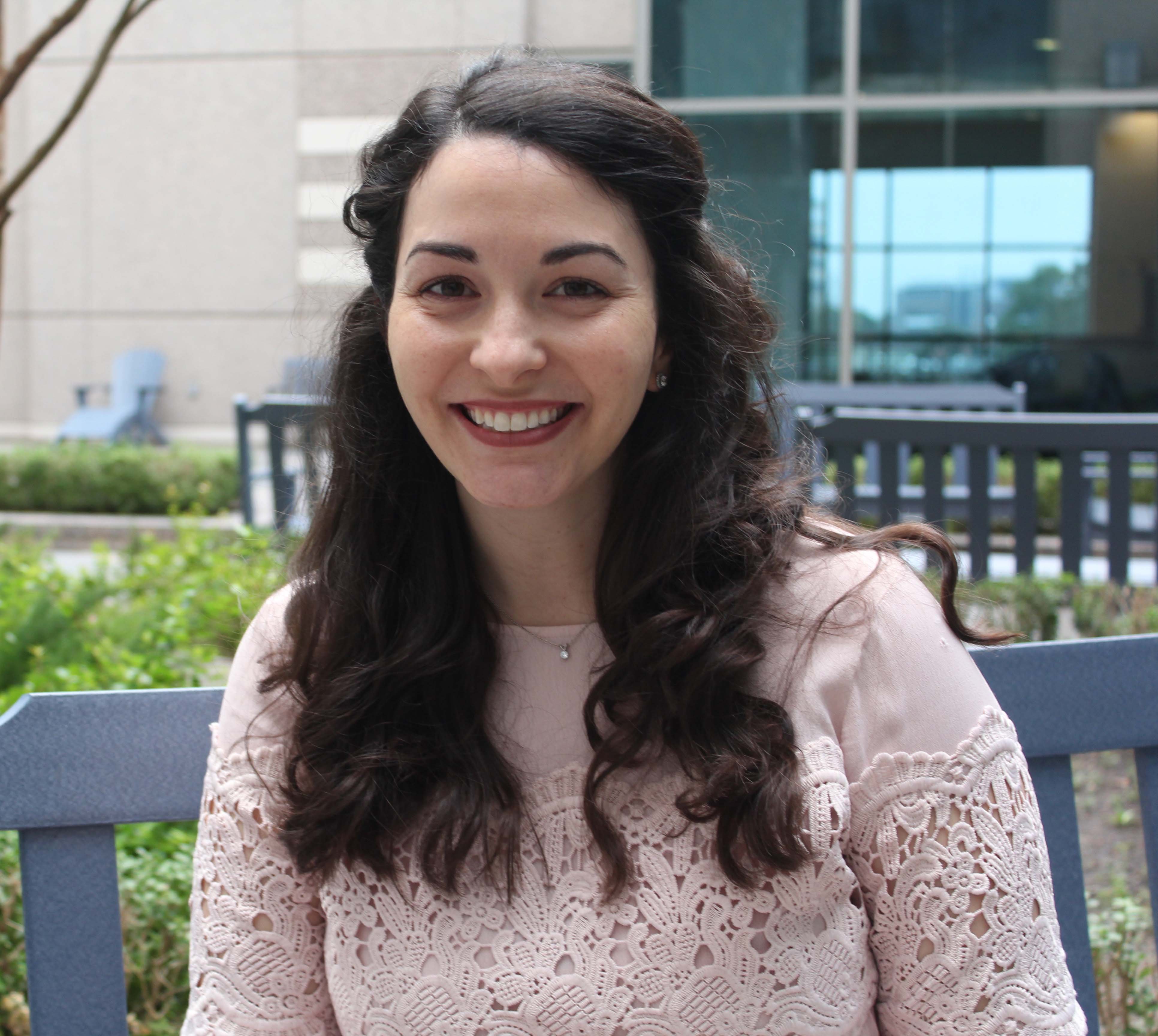 Abbey J. Kaler, MS, APRN, FNP-C, is a cancer survivor, a leader in oncology nursing, and the second recipient of the Jane and Robert Cizik PhD Scholarship at Cizik School of Nursing at UTHealth Houston.
This scholarship was established in 2020 to enable an exceptional future nurse scientist to conduct innovative health care research while earning a Doctor of Philosophy in Nursing (PhD). It provides full tuition and fees.
Kaler's experience as a cancer survivor spurred her interest in researching and working in oncology nursing.
"At the age of nine, I was diagnosed with a brain tumor. After two weeks inpatient and two craniotomies, my tumor was completely resected. At the age of 21, I was released from follow up," she said. "From this experience, I knew I wanted to have a career in oncology nursing. I feel that I can really connect with my patients on a deeper level because of those experiences."
She also drew inspiration from the nurses who cared for her when she was diagnosed with cancer and through the years of testing that followed.
"I was always so nervous, literally paralyzed with fear about what those results showed, but the nurses were always making me laugh and really putting me at ease," she said. "I thought, 'I can be that person for someone else in their time of need.' "
Since 2018, Kaler has been working as a nurse practitioner in the Department of Breast Medical Oncology at The University of Texas MD Anderson Cancer Center, where she also serves as a nurse practitioner navigator for the Advanced Breast Cancer program. To create programs and projects to meet patients' needs, she needed to advance her education.
"I currently work with many graduates from Cizik School of Nursing and have been very impressed with their level of knowledge and how well-rounded they are as professionals," she said. "That is why I immediately chose Cizik School of Nursing to pursue my PhD."
Her research goals are advancing the quality of life of cancer patients by incorporating the patient voice into the care of metastatic breast cancer patients. Her doctoral advisor is Assistant Professor, Meagan Whisenant, PhD, APRN, who also has an Adjunct Assistant Professor appointment in the Department of Nursing at MD Anderson Cancer Center.
"I'm really humbled that my efforts and my research goals are acknowledged," she said. "Using the scholarship will drastically reduce my financial burden of advancing my education."
"We are extremely grateful to the Jane and Robert Cizik family for endowing this PhD scholarship," said Dean Diane Santa Maria, DrPH, MSN, RN. "Providing financial support to exceptional students like Abbey is vitally important in developing the next generation of nurse scientists and educators."
Kaler earned her Master of Science in Nursing through the family nurse practitioner program at Texas Woman's University after receiving her Bachelor of Science in Nursing at Baptist Health Sciences University.
After completing her PhD, Kaler wants to become the director of the Advanced Breast Cancer program at MD Anderson and to create a world-renowned program for patients with metastatic breast cancer.
Merve Erten