NURSES IN THE OUTFIELD!
A COMMENCEMENT HOME RUN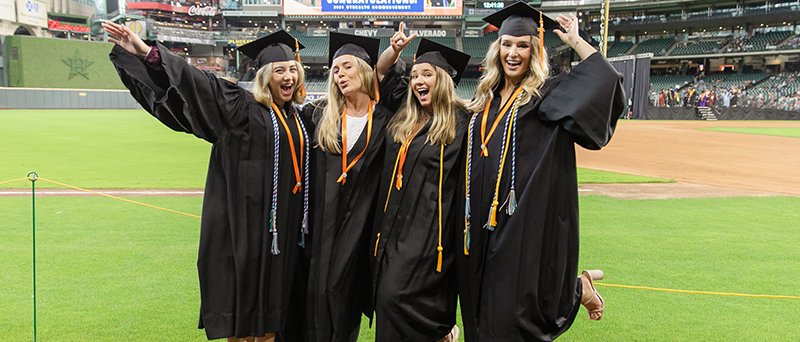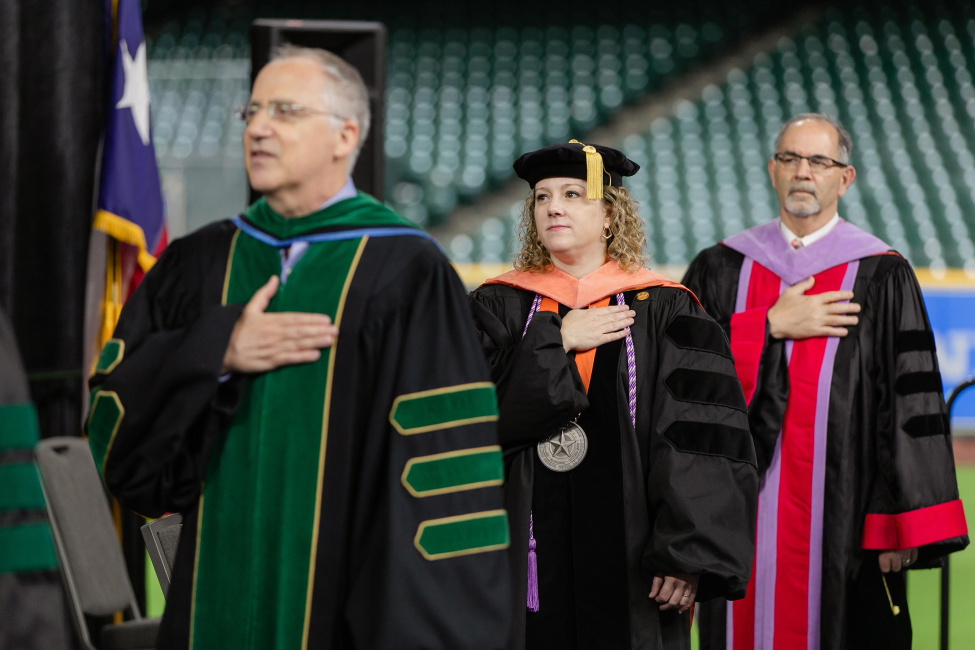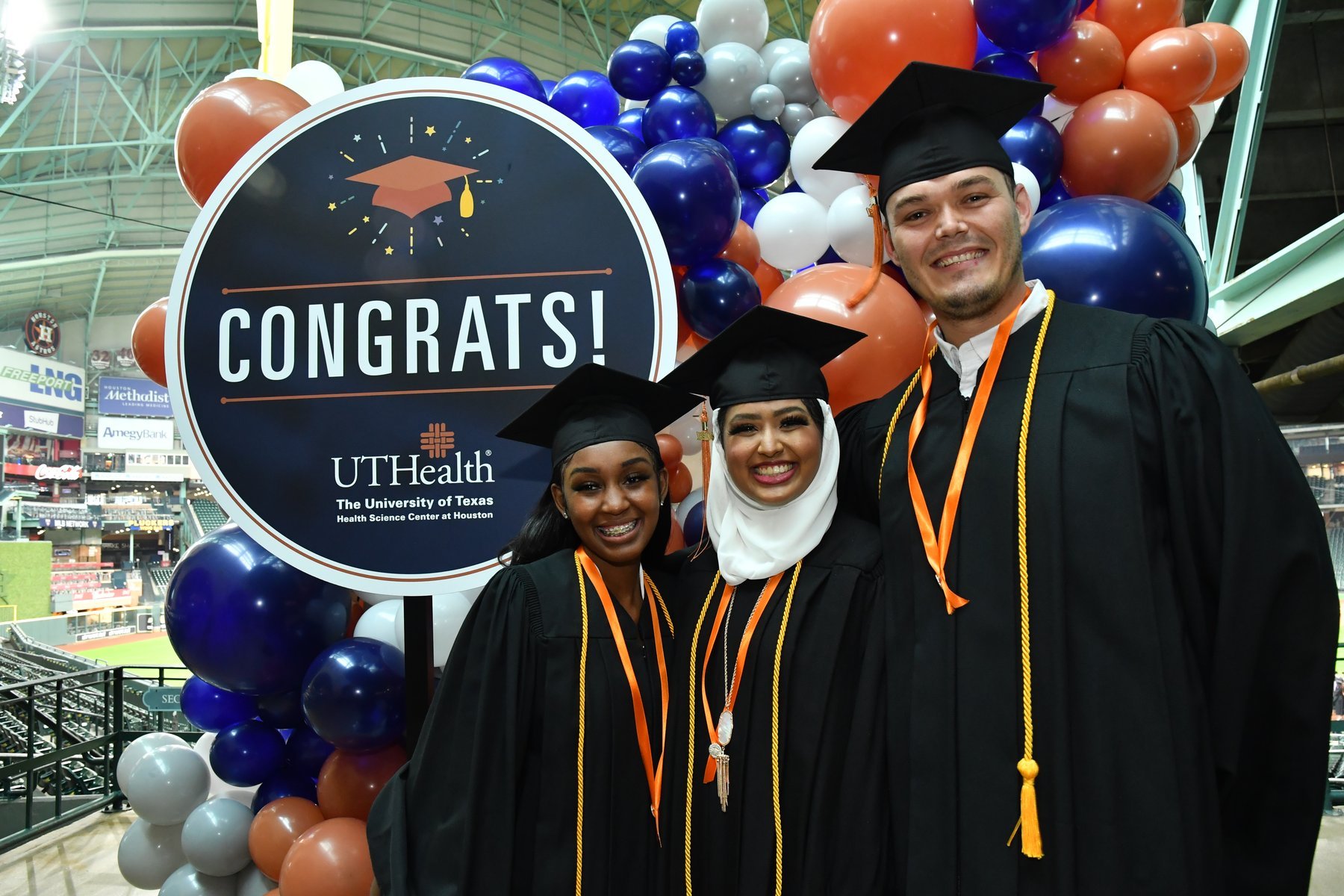 The 2020-2021 graduates of Cizik School of Nursing at UTHealth Houston certainly faced their share of curve balls during their educational journeys, so celebrating commencement at Minute Maid Park seemed fitting.
Most of the undergraduate students walking across the stage on the field where the Houston Astros normally play completed their entire program amid a pandemic unlike anything we have faced in our lifetimes. Many of our students at all educational levels worked on the front lines of the COVID-19 crisis and vaccinated our community while completing rigorous degree programs.
The May 2021 event marked the first time UTHealth Houston held commencement at a Major League Baseball park and the first time it combined the commencements of multiple schools – nursing graduates shared the stadium with students from UTHealth Houston School of Dentistry and UTHealth School of Public Health. Most importantly, students, families, and faculty celebrated together as COVID-19 restrictions eased for the moment.
To the more than 750 nurses honored at the 2021 commencement, we say congratulations and thank you. Your educational foundation is deep. Your strength amid adversity is proven. You will do great things in your careers!