Safe Space
Workplace violence grants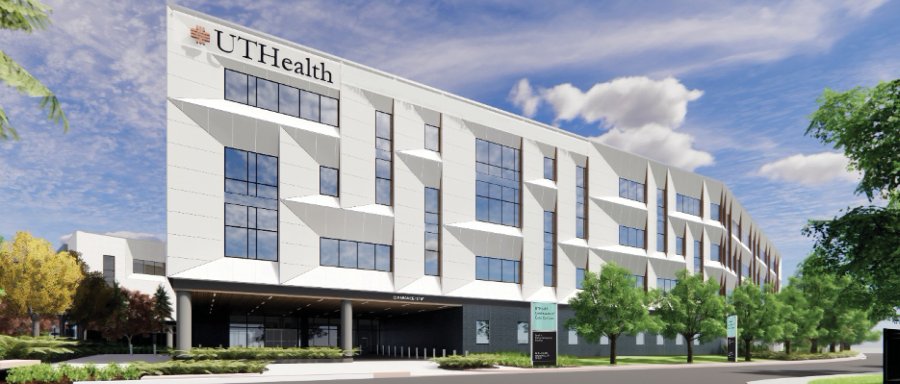 Cizik School of Nursing at UTHealth faculty members are collaborating with two hospitals on research aimed at making the workplace safer for nurses and their patients.
Together, the interprofessional studies represent nearly half of the statewide funding available through the Texas Department of State Health Services Workplace Violence Against Nurses Grant Program. In both, Cizik School of Nursing faculty will develop virtual reality simulations to train nurses and support staff.
An 18-month project at UTHealth Harris County Psychiatric Center (HCPC), funded by a $79,000 grant, seeks to reduce the risk of violence for nurses and staff of inpatient psychiatric facilities. Cizik School of Nursing Assistant Professor Kelly Kearney, DNP, is partnering with principal investigator Elaheh Ashtari, PsyD, and other colleagues on a study aimed at decreasing patient-on-staff injuries and other adverse work events while improving patient-reported sense of safety. Ashtari is an assistant professor in the Louis A. Faillace, MD, Department of Psychiatry and Behavioral Sciences at McGovern Medical School at UTHealth and chief of psychology services at UTHealth HCPC. Also partnering on the project is Ifeoma Ezeobele, PhD, MSN, senior nurse manager at UTHealth HCPC.
"We work in a very challenging and difficult environment," Ashtari said. "The patients who arrive here needing care are going through the most difficult times of their lives. When they come here, it should be a place of sanctuary, calm, and where they can heal."
The study will apply trauma-informed care interventions to improve communication, evaluate behavioral intent, and avoid retraumatization of patients. It will measure the effectiveness of this approach in decreasing the frequency of restraints and seclusions as well as associated patient-on-staff violence. A virtual reality simulation developed at Cizik School of Nursing will enable staff to practice de-escalation techniques aimed at reducing risks to nurses, staff, and patients.
"Our simulation will help nurses learn and hone important new skills before they need to use them with individuals in the midst of a mental health crisis," Kearney said.
Another study will take place at Texas Children's Hospital (TCH), directed by Assistant Director of Clinical Practice Karla Abela, who earned her PhD from Cizik School of Nursing in May 2020.
Professor Beth Ulrich, EdD, RN, is the study's co-director at Cizik School of Nursing. Assistant Professor Lisa Thomas, DNP, RN, is also involved as well as alumni Jennifer Sanders, DNP, RN, and Tarra Kerr, DNP, RN. Sanders is an assistant vice president at TCH, and Kerr is the hospital's emergency department director.
The TCH/Cizik School of Nursing program, funded by a grant of almost $180,000, will use cutting-edge mobile technology to identify workplace violence events in real time. A response team will be alerted and deployed to support affected nurses, Ulrich said. Training and education will also be provided to multidisciplinary team members on prevention and mitigation of workplace violence.
The team's aims are to assess feasibility of using ecological momentary assessments as a reporting and data collection method, and to evaluate a training and real-time response program.
The project utilizes an electronic data collection and alert system to facilitate timely reporting and follow up of incidents. As with the psychiatric hospital project, Cizik School of Nursing faculty will leverage resources of the school's recently remodeled Sim Lab to develop and test virtual reality simulation with roleplaying scenarios to educate hospital staff.


About the banner photo
Watch for opportunities in mental health nursing
The 264-bed UTHealth Behavioral Sciences Center is set to open in 2022. This facility, in conjunction with the UTHealth Harris County Psychiatric Center, will be the largest academic mental health complex in the U.S. Staffed by UTHealth physicians and nurses, the new campus will include a therapy mall, activity room, and communal dining facility that look into the internal courtyard through floor-to-ceiling windows.