"Salute to Nurses" honorees share background in mental health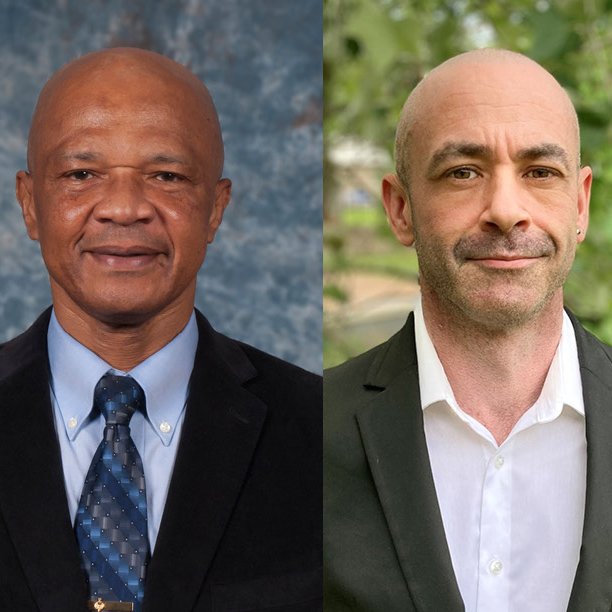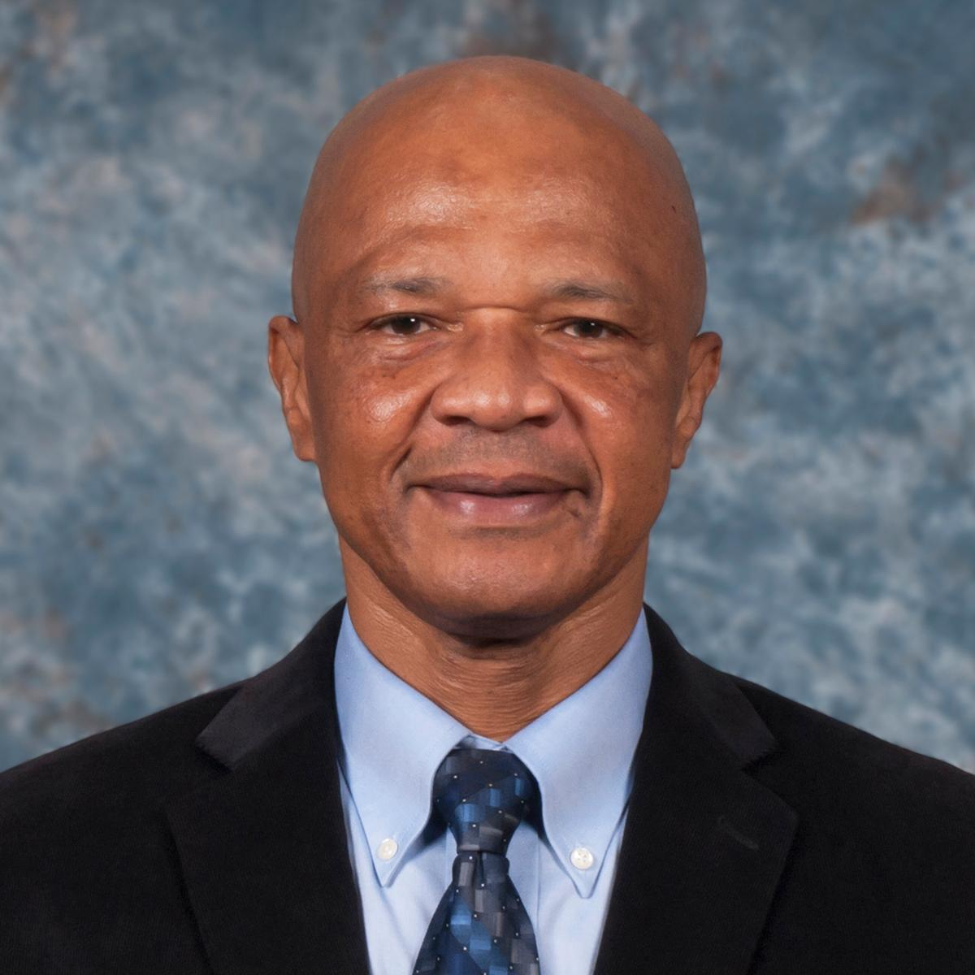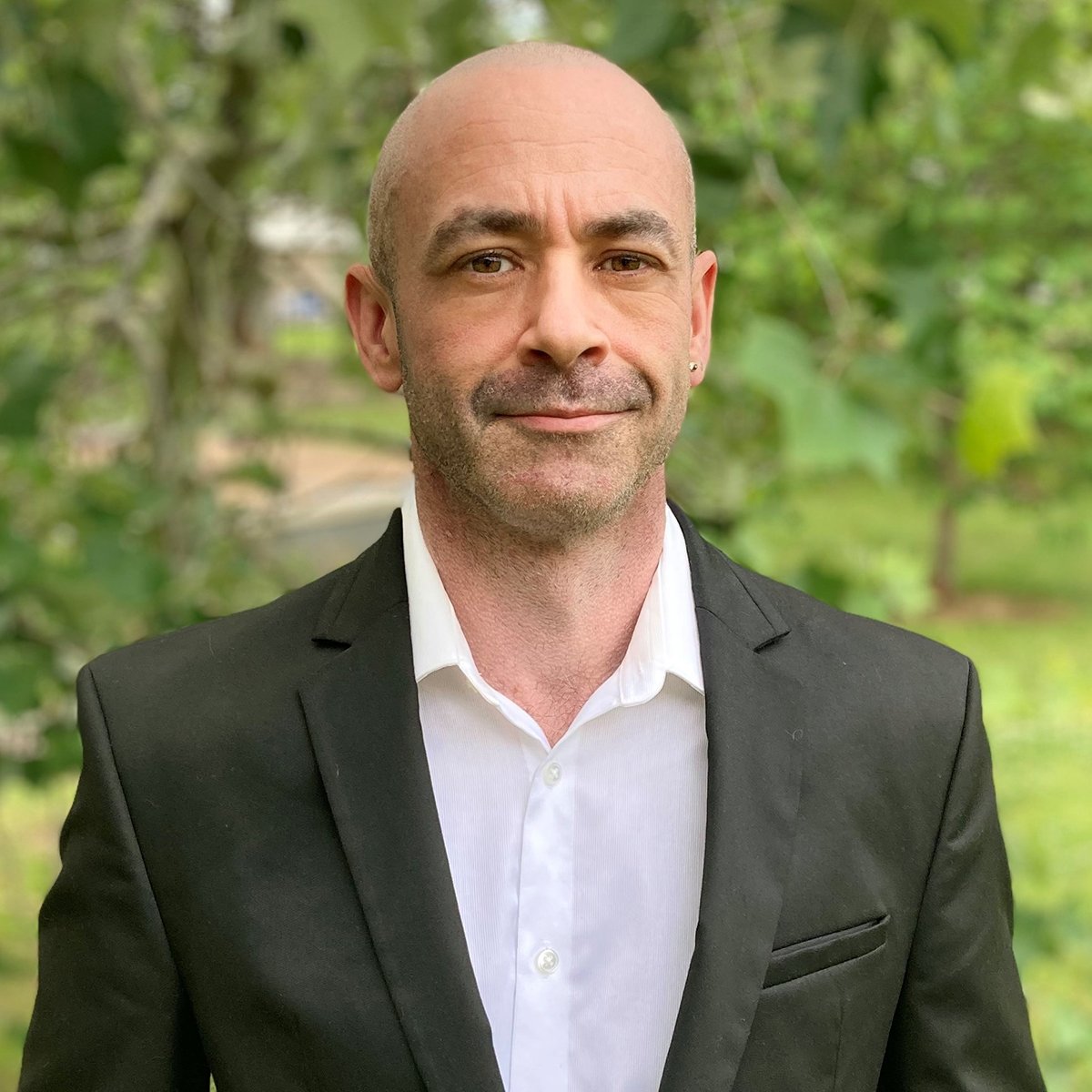 (May 9, 2021) – At a time when society as a whole is grappling with the loss and lingering anxiety of a global pandemic, the need for mental health services has never been greater. Fittingly, the Cizik School of Nursing at UTHealth faculty member and student honored this week in the Houston Chronicle's 2021 Salute to Nurses share experience in this vital field.
Assistant Professor Chukwudi C. Ekwemalor PhD, MBA, MSN, RN, PMHPNP-BC, was honored by the paper as one of Houston's Top 150 nurses, and undergraduate Lance Edwards was one of only three students to receive a scholarship through the Salute to Nurses program.
"Like me and you"
Known on campus as "Dr. Chudi," Ekwemalor leads the undergraduate psychiatric and mental health nursing program at Cizik School of Nursing and co-teaches graduate courses as well. A quantity surveyor/project manager turned nurse, he earned his first diploma and Master of Business Administration in his native Nigeria, then studied at Houston Community College to become a licensed vocational nurse upon immigrating to the U.S.
"I started my nursing career in nursing homes and later worked at the Harris County Jail," Ekwemalor said, noting that it is estimated that half the people incarcerated there have at least one mental health condition. "Mental health treatment in jail and other places requires a lot of therapeutic communication. You have to really talk to patients in a way that enables you to understand them."
Ekwemalor went on to receive his Bachelor of Science in Nursing (BSN) from Prairie View A&M University before earning his Master of Science in Nursing and PhD from Cizik School of Nursing, as well as completing a post-master's program to become a psychiatric/mental health nurse practitioner. His research interests focus on vulnerable populations, immigrants, and minorities.
He has received a long list of awards both as a student and an educator, including an Excellence in Nursing Silver Medal from the Good Samaritan Foundation, and he expressed his appreciation for the Salute to Nurses honor. "It means someone is paying attention to the work that we are doing. We truly appreciate the good work that the Houston Chronicle is doing in our community," he said.
"Now is a time of great opportunity for psychiatric and mental health nurses, and succeeding in the field requires truly being a people person," said Ekwemalor, who also practices through a private psychiatric clinic and continues to see an increasing number of patients affected by pandemic stresses and traumas.
"Therapeutic communication is at the heart of psych nursing," he added. "Patients have to trust you to reveal some of the difficult personal situations of their life. You have to genuinely try to understand somebody and walk with them. A lot of psychiatric patients are people who are like me and you."
Exploring diverse options
Like many students earning BSN degrees through Cizik School of Nursing's 15-month Pacesetter program, Edwards is preparing for a career change. He is also a transplant to Houston, having moved here from London with his Texan wife.
Back in England, Edwards was a psychologist who treated adolescents and patients with schizophrenia. Like Ekwemalor, he worked with mental health patients in the Harris County Jail, where he served as a case manager. He soon moved to the Harris County Juvenile Probation Department, where he used multisystemic therapy to help teens and their parents.
"I worked in a hospital before (in London), and I really missed the more medical side of things," Edwards said. A visit to an emergency department with a relative piqued his interest in nursing, and his wife encouraged him to make the change.
Edwards completed prerequisites at Houston Community College and has been very active at Cizik School of Nursing, serving in the Ambassador program, as president of the school's National Alliance on Mental Illness chapter, and as an Area Health Education Center Scholar. He also tutors undergraduate students taking Dr. Ekwemalor's class. A PARTNERS scholarship has helped him focus on his studies and academic activities full time.
Edwards is leaning toward working in an emergency department after he graduates in August, but he is exploring other aspects of nursing as well.
"There are so many options in nursing. It's so dynamic and diverse," Edwards said.
His advice to prospective nursing students is to choose the right school, develop a good schedule, and use the educational resources available to you.
"It really is a lot of work, but it's very achievable," he said. "You have to really involve yourself in the school community. You can't really do it alone."
(Read about the 2021 scholarship recipients and more in the Houston Chronicle's 2021 Salute to Nurses.)
In this story