SCHOLARSHIP TIP
NAVY VETERAN SAYS TO JUST APPLY!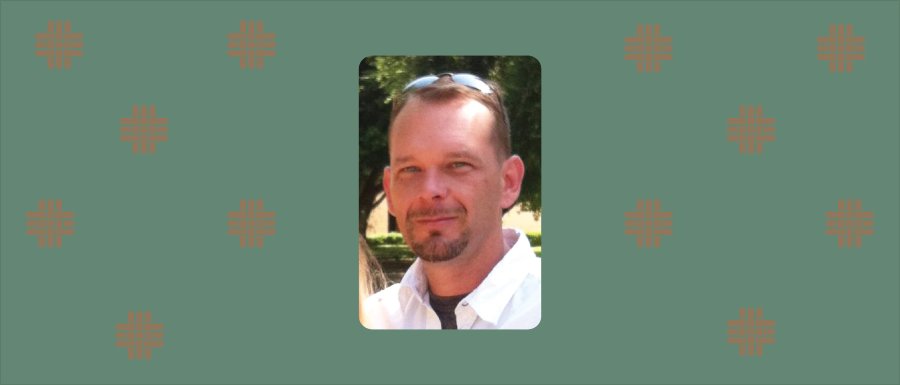 No one was more surprised than Bruce Gillespie when the nursing student learned he would receive a full-ride scholarship from the Houston Livestock Show and Rodeo™.
Gillespie, a U.S. Navy veteran, is seeking a Bachelor of Science in Nursing (BSN) through the 15-month Pacesetter program at Cizik School of Nursing at UTHealth Houston. Before he began his studies in January 2021, he filled out a general scholarship application on the school's website.
"I thought it was a joke at first. Being 45 years old, I really didn't expect to get a scholarship," said Gillespie, who was so shocked he called the school to verify that his notification was legit. "I was smiling from ear to ear for quite some time."
The $15,000-per-semester scholarship enables Gillespie to focus on his studies full time by covering tuition and providing a living stipend.
Gillespie served in the Navy from 1995-99 and used the experience he had gained to start his own aviation maintenance and repair business. He later transitioned to installing equipment for an international women's fitness chain.
"I got to see the impact this equipment had on women's lives, and I wanted to go into health care," he said.
He liked the fast pace of military life and plans to seek work in an emergency department after earning his BSN. Eventually, Gillespie would like to continue his studies to become a nurse practitioner.