Slivinski, Ownby selected by graduating students as 2018 McGovern Outstanding Teachers
Ownby and Slivinski voted 2018 John P. McGovern Outstanding Teachers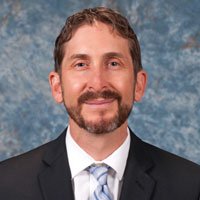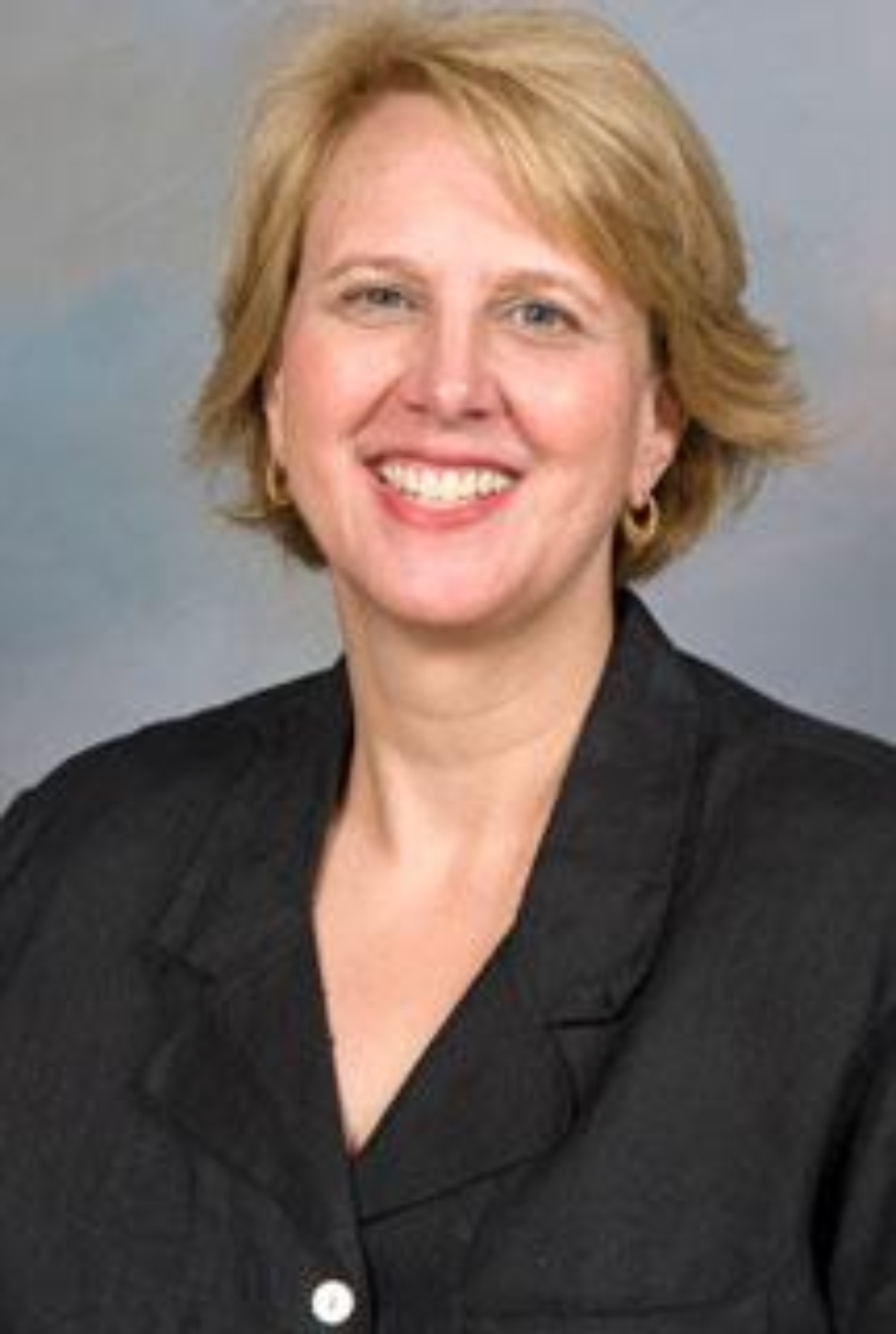 (May 11, 2018) – A comparative faculty newcomer and a previous two-time honoree are recipients of the 2018 John P. McGovern Outstanding Teacher Award, chosen by graduating students of Cizik School of Nursing at UTHealth. Enthusiastic voting produced Nurse Anesthesia Teaching Associate Peter C. Slivinski, D.N.P., CRNA, as the school's graduate teacher of the year, while undergraduate students selected Associate Professor Kristin K. Ownby, Ph.D., R.N.
This year's 11 other faculty finalists and the two front-runners for the popular annual honor were announced by Cizik School of Nursing Dean Lorraine Frazier, Ph.D., R.N., during today's commencement ceremonies downtown at the George R. Brown Convention Center.
"We congratulate both McGovern Outstanding Teachers and thank them for the inspiration they have brought to the lives of our students," said Dean Frazier, who also is the John P. McGovern Distinguished Professor. "The school is very proud to have an outstanding faculty – outstanding not only in academic preparation, experience and professional achievements, but outstanding in their caring about students."
"An all-around great human being!" –
Ownby, who now is a three-time recipient of a McGovern teaching award (in 2003 and 2016, as well), was recognized by her students as "a truly special teacher" and "an inspiration."
A member of the Department of Acute and Continuing Care, Ownby joined the School of Nursing faculty full-time in 2000 after serving as an adjunct clinical instructor (1997-99). She is certified as an Advanced Oncology Certified Nurse (AOCN), Advanced Hospice and Palliative Care Nurse (ACHPN), and as an Adult Health Clinical Nurse Specialist (ACNS).
Ownby was lauded by many of her students in Pharmacology and Adult Health Care II for her "thorough and sustained knowledge" and "apparent passion for nursing," but particularly for being "very responsive to having an open dialogue" with students in her classes.
Describing Ownby's teaching, a student commented: "I believe her strongest characteristic is that she provides all the resources possible to students – from excellent notes, to a good lecture and, most importantly, an online Panopto recording of every lecture. She is not worried about forcing the students to learn the way she wants them to learn."
Undergraduate student remarks in support of Ownby's nomination numbered well over a hundred and were uniformly effusive:
"Dr. Ownby teaches real-life applications and scenarios in order for the students to relate to the content and have better understanding."
"She makes us feel enabled us to have a voice and be heard. She soothed a lot of stressed-out nursing students by being accessible and willing to listen when no one else would."
"She is prompt to return emails, even if you aren't currently taking one of her classes. She makes students a big priority. She is just an all-around great human being!!!"
"Dr. Ownby is the definition of an advocate. She has always had our backs and looked out for us since Day One… I felt she fully understood what we go through on a daily basis and like she always thought of us when making good, fair tests and making up the schedule for the semester."
"Dr. Ownby will go above and beyond to find the answer to a question posed to her. Not to be a Know It All, but because it is fun to her to learn, too – making her an excellent teacher. She wants us to be the best we can be and will test us in ways needed to be confident, independent thinkers."
"Dr. Ownby has gone through some hardships the past three semesters, and still she showed up for lectures with a smile on her face – even on inclement weather days!"
Summarized a grateful student: "Dr. Ownby went above and beyond – there is simply no other way to put it!"
Other faculty members who were 2018 undergraduate teaching award finalists: Linda Sheen, M.S.N., R.N.; Susan Alderman, Ph.D., R.N.; Daniel Arellano, M.S.N., R.N.; Cynthia A. Young, M.S.N., R.N.; and Michelle Peck, M.P.H., M.S.N., R.N.
"Zombie alligators" –
After earning his Doctor of Nursing Practice (D.N.P.) last year, Slivinski now holds three nursing degrees from Cizik School of Nursing – including his M.S.N. in Nurse Anesthesia (2012) and a summa cum laude B.S.N. (2005). His clinical experience includes practicing at UT MD Anderson Cancer Center. He joined the nursing school's faculty in July 2016.
Appreciative graduate students described Slivinski's "profound knowledge" of anatomy and physiology and pharmacology. They also applauded his "open door policy" and called Slivinski "very approachable," "always responsive" and "relatable."
One student wrote, simply: "He epitomizes the whole package when it comes to a phenomenal graduate instructor." Other nominators said:
"Never in my life have I had a teacher so involved in ensuring that I successfully progress in the program."
"Dr. Slivinski cares that you learn the material as much as he cares about your personal well being, and he constantly reminds us to balance studying with physical activity and 'Me' time."
"He knows all of us and takes time to ask how we are doing outside of class, making makes everyone feel noticed and important."
"Dr. Slivinski is a natural teacher. I understand he used to be a 7th-grade science teacher in Florida before becoming a registered nurse. He is a very enthusiastic teacher, and it is obvious he loves his job and interacting with us as students."
A Nurse Anesthesia student noted: "He has gone above and beyond to prepare our class for boards and practice after graduate school. He's both a clinical and subject matter expert, a huge asset to his patients, his students, MD Anderson and UTHealth."
"Dr. Slivinski is our most enthusiastic teacher and takes the time to prepare stories to help reinforce what he is teaching," an admiring student recalled. "One time he showed us a clip of a National Geographic video about 'zombie alligators' that really got us interested in an otherwise boring subject (vitamins)."
The six other Cizik School of Nursing award nominees for 2018 from the graduate faculty were: Seema Aggarwal, Ph.D., R.N.; Eileen Giardino, Ph.D., R.N.; Patrick Laird, D.N.P., R.N.; Geri L. Wood, Ph.D., R.N.; Matthew Lewis, D.N.P., CRNA; and Patricia Obulaney, D.N.P., R.N.
Annually, students at each of the six UTHealth schools nominate and elect a John P. McGovern Outstanding Teacher for stimulating curiosity, cultivating students' confidence and contributing to students' abilities to think creatively. The award is made possible by an endowment established in 1984 by the John P. McGovern Foundation.
Commencement highlights –
Today's 2 p.m. commencement and the traditional pinning ceremony celebrated the nursing school's 45 years as an institution and coincided with National Nurses Week.
This year, more than 370 UTHealth nursing students "walked" at Commencement to receive their degrees. Nearly 54 percent collected graduate degrees or post-master's certificates, including 38 taking doctoral degrees.
During the afternoon ceremony, 172 new Bachelor of Science in Nursing (B.S.N.) graduates were presented with the traditional keepsake School of Nursing pin (in silver) from the support organization PARTNERS ("Providing Advancement Resources To Nursing Education, Research and Students"). Chair Trish Greaser represented PARTNERS.
"The heroes of health" –
Cizik School of Nursing's special guest commencement speaker was Carol A. Romano, Ph.D., R.N., FAAN, Rear Admiral (Ret.) United States Public Health Service. Recognized as a nursing informatics pioneer, Romano is dean of the Daniel K. Inouye Graduate School of Nursing at the Uniformed Services University of the Health Sciences in Bethesda, Md. In 1976, she helped design and implement one of the first computerized medical information systems and later was co-architect of the world's first graduate curriculum in nursing informatics at the University of Maryland School of Nursing.
Romano offered kudos to "the next generation of nurses who this past year has shown selfless sacrifice and resiliency in serving your community in your disaster response to Hurricane Harvey."
In her remarks, Romano identified the public health challenges of Globalization, Advances in Science/Technology, and Demographic Transformations wrought by "an aging population that is ethnically and racially diverse."
She called on nursing graduates to help create a culture of prevention and wellness. "The villains we need to fight are tobacco use, poor nutrition, lack of exercise and too much alcohol," she said. "The warriors to fight this battle are nurses – nurses can move knowledge into action to promote health and to prevent disease."
Noting that nurses make up 80 percent of the world's healthcare workers, she said that nurses are uniquely educated "to attack health disparities" and to improve health literacy among the more than 90 million Americans who cannot adequately understand basic information about their own health.
"Nurses are the heroes of health who dare to care," Romano inspiringly told the graduates. "As a professional nurse with a baccalaureate, master's or doctoral degree you are empowered with your education to rise and make a difference in the future of human health."
Since 1972, Cizik School of Nursing has awarded more than 11,650 nursing degrees to its graduates.
– David R. Bates, Communications Director
In this story