Smart Apartment
Aging in place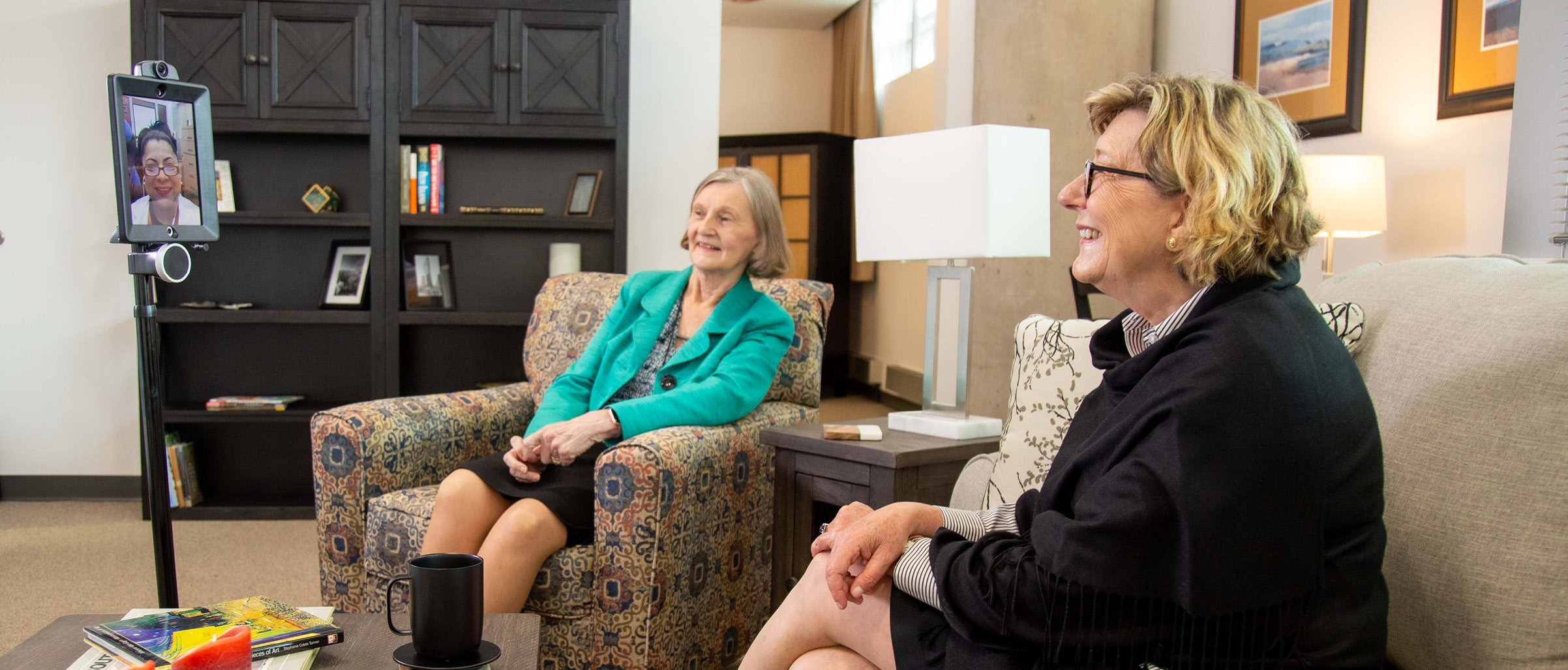 There's no place like home for people who are getting older or living with disabilities, and Cizik School of Nursing at UTHealth is piloting technologies to help them stay in their own homes as long as possible.
The school unveiled its new Smart Apartment at an event in January 2020. Built within the Department of Research, the Smart Apartment is a living laboratory equipped with sensors, monitors, robots, and other devices that researchers use to identify and pilot technologies that can help with self-management of chronic diseases and detect health and behavior changes in aging and disabled adults.
"The U.S. Census Bureau predicts that the number of Americans age 65 and older will climb to 78 million by 2035," noted Constance Johnson, PhD, RN, associate dean and chair of the research department at Cizik School of Nursing. "The technologies being developed and tested in the Smart Apartment will be vital to the future of elder care."
Three Internet of Things and Aging in Place Seed Grants were awarded in May to jump-start research in the Smart Apartment. Interdisciplinary teams from multiple institutions are testing ideas, gathering critical information, and laying the groundwork for larger grant applications to come. Each team includes a nurse scientist from Cizik School of Nursing. The initial research projects involve facial and body-motion technology for monitoring stroke survivors, a voice-activated "chatbot" that provides information about medications, and general assessment of assistive technologies for older adults with cognitive impairment.