Teaching healthy habits
Learning about special patients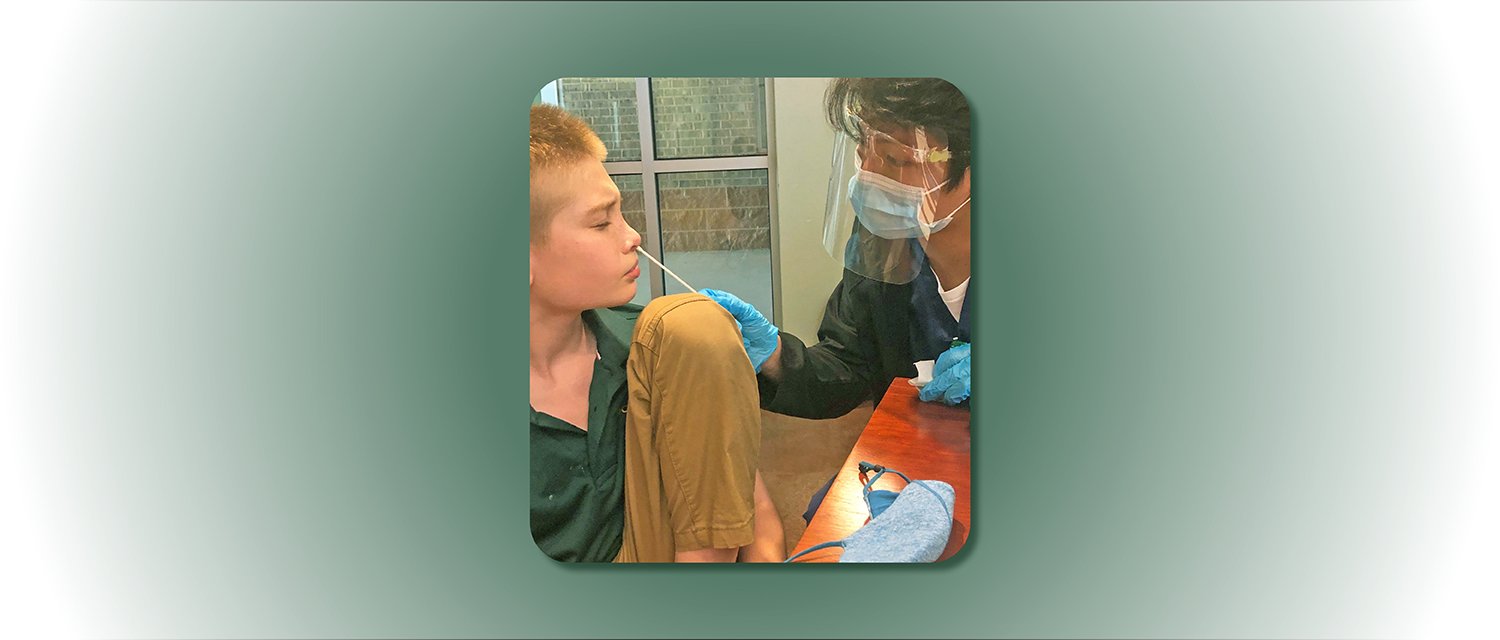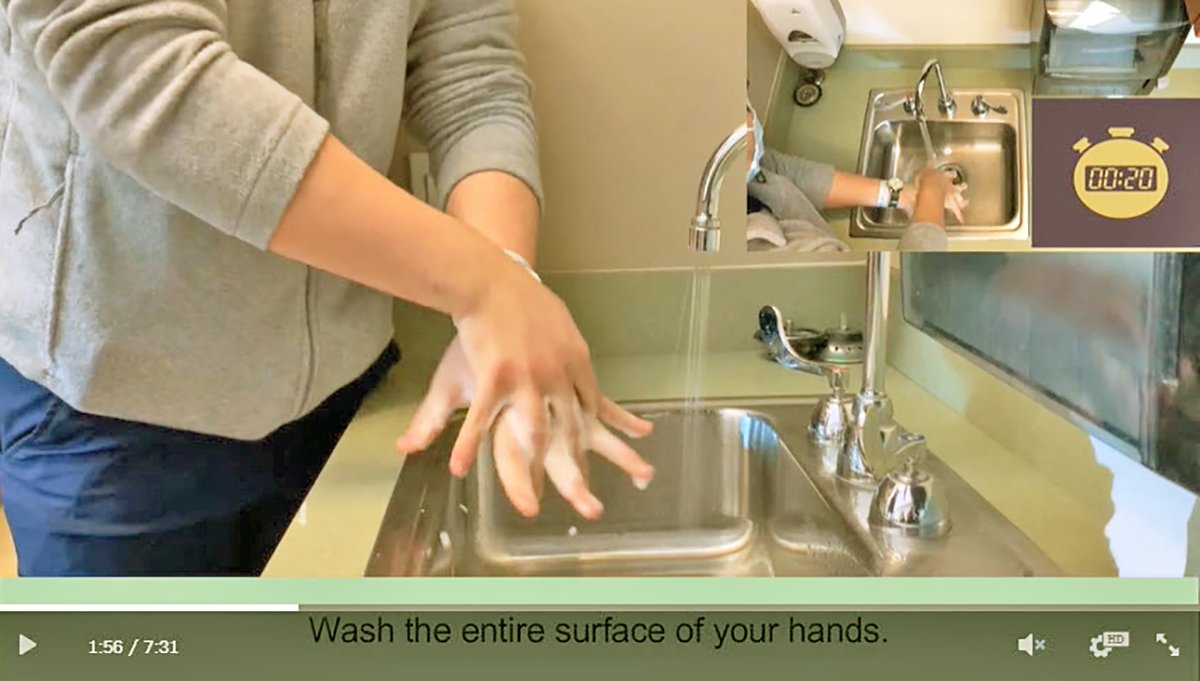 (April 15, 2021) A group of Cizik Nursing School at UTHealth students is soaring high after spending time with a particular patient population at the Monarch School and Institute.
Since January, the cohort of students under Assistant Professor Allison Edwards, DrPH, MS, RN, CNE, has been working in collaboration with the Monarch Institute, which serves students with developmental and learning differences such as autism spectrum or attention deficit hyperactivity disorder. The future nurses, who are working toward their Bachelor of Science in Nursing degrees through Cizik School of Nursing's Pacesetter program, teach the Monarch students about the importance of infection control.
"One-quarter of the population has some acquired or developmental disability, so it's important to prepare nurses on how best to care for these patients in a variety of settings," said Edwards. "Often, nursing students don't have exposure to patients with intellectual differences, which is why projects like the one at the Monarch School are so important. Experiences like this one are critical to shaping students' attitudes, increasing competency levels, and helping them feel more comfortable with the many individuals they will encounter along their nursing journeys."
The nursing students created two videos about healthy habits regarding hand hygiene, mask-wearing, and sanitization. Because the Monarch Institute caters to students ages 4 to 40, the students made two videos: one for the younger students with a "baby shark" theme and the other for older students with hip hop music. Both videos address the proper way to wash your hands, handle a mask, and clean shared items and workspaces.
"Running a school for individuals with neurological differences during a pandemic was going to be challenging at best," said Patti Pace, head of the Monarch School. "When Dr. Edwards approached me about this collaboration with her nursing students, it was such a huge blessing and was so reassuring during an extremely uncertain time."
Glennis Stanciel is one of the nursing students involved and has played a lead role in creating the videos. The project has been rewarding for her, not only academically but personally as well. Stanciel's grandson and brother-in-law both have autism.
"This project with the Monarch School has really opened my eyes to ways to better connect with my family members who have autism," said Stanciel. "I'm now better prepared to help them because of this experience."
Cizik School of Nursing students Katlyn Gann and Robin Guidry also participated in the project, and both say it has been a rewarding experience.
Gann says she has noticed a considerable change in the Monarch students since she and her peers started working with them at the start of the semester. At first, the students were all quite hesitant and reserved. But in just over three months, they have warmed up to the nursing students.
"I've had some experience with patients who are disabled, but not with those who have autism," she said. "This project has taught me how to communicate with patients who are nonverbal. I feel like I now have a better understanding of their needs and can more strongly advocate for them."
Guidry said the hands-on experience with the Monarch students has been interesting in that she has had the opportunity to observe everything she read in textbooks. She also has gained a greater appreciation for caregivers of those on the autism spectrum.
"I'm in awe of the love and compassion they provide to these individuals," she said. "They create safe spaces and provide nurturing environments for them to thrive."
Edwards' nursing students rolled the videos out on the first of April and are currently revising it to make sure the messaging resonates with the Monarch students. They made posters to document and evaluate the Monarch's participants' behaviors.
Pace said the Monarch Institute will be able to use the videos for years to come as they serve as helpful reminders about the importance of hand hygiene, even when the COVID-19 pandemic becomes a distant memory.
In addition to the videos, the nursing students are conducting COVID-19 tests for students and teachers.
"The partnership has been nothing short of a great experience, both from a social and emotional perspective, and most importantly, it was authentic and responsive to something unfolding in real-time," said Pace.
Laura Frnka-Davis