THANK YOU TO OUR SUPPORTERS!
Contributions support mission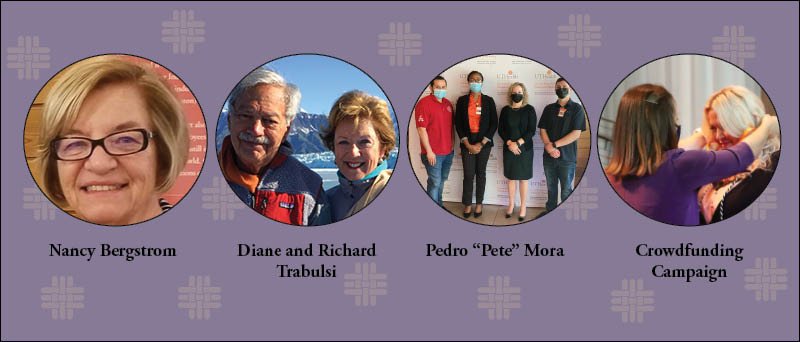 Cizik School of Nursing at UTHealth Houston is extremely grateful to our steadfast supporters who make generous contributions to help our students and our mission, year after year. Below are a few examples from 2021.
Retired Professor Nancy Bergstrom, PhD, RN, FAAN, has established a scholarship to support one doctoral student a year who is focusing on gerontology at Cizik School of Nursing. Dr. Bergstrom held many positions during her tenure at the school. She served as director of the Center on Aging, associate dean for research, and the Theodore J. and Mary E. Trumble Professor in Aging Research.
Long-time Cizik School of Nursing supporters Diane and Richard Trabulsi established a scholarship for undergraduate nursing education. This scholarship will support one student each year who is pursuing a Bachelor of Science in Nursing (BSN) through the Cizik School of Nursing's accelerated Pacesetter program.
A donation from restauranteur Pedro "Pete" Mora, owner of the Fajita Pete's chain, will provide scholarship support for students earning a BSN through the Cizik School of Nursing's Pacesetter program.
It's a centuries-old tradition to present new nursing graduates with pins that symbolize their transition into this honored profession. Special thanks to everyone who contributed to a crowdfunding campaign to purchase pins for our BSN graduates.