UTHealth School of Dentistry, Cizik School of Nursing host joint workshop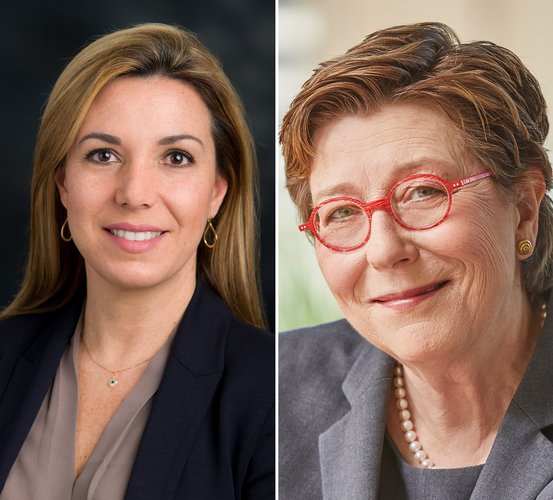 Research collaborations between UTHealth School of Dentistry and Cizik School of Nursing at UTHealth hold great potential for fostering health care improvements, and faculty from both schools explored such opportunities in April at their first-ever joint workshop.
Taking place April 9 via Cisco Webex, 23 faculty members made 22 presentations, followed by breakout sessions for small group discussions. In total, 50 faculty attended the four-plus hour workshop organized by Professor Ariadne Letra, DDS, MS, PhD, the dental school's interim associate dean for research, and Professor Constance Johnson, PhD, MS, RN, the nursing school's associate dean for research.
"Faculty in both schools appeared to have various intersecting research interests, which was evidenced in the workshop," Letra said. "There are numerous studies focused on oral health at UTHealth School of Dentistry. Partnering with the Cizik School of Nursing faculty to explore the systemic health of our patient populations will allow us to answer questions on potential links between poor oral health and systemic disease."
Johnson added, "This is an exciting beginning for developing productive, long-term relationships between nursing and dental school faculty members. I look forward to working together on projects where dentistry and nursing intersect to advance health care knowledge and practice."
The workshop opened with welcome messages from UTHealth School of Dentistry Dean John Valenza, DDS, and Cizik School of Nursing Dean Diane Santa Maria, DrPH, MSN, RN, PHNA-BC, as well as from Letra and Johnson.
Each presenter had five minutes to present their research projects and/or ideas followed by one minute for questions. Presentations were grouped based on common themes, including oral health-systemic health connections, early disease diagnosis, health disparities in aging and/or vulnerable populations, technological advancements, and more.
Breakout discussions were held in two sessions with moderators across each Webex room.
Discussions for the workshop began in January 2021 with Letra and Johnson meeting weekly, and school-based communications and presenter instructions were shared with faculty by the respective research leads.
Support for the event included Auco Dang, administrative manager, UTHealth School of Dentistry; Courtney Stevens, administrative manager, Cizik School of Nursing; and William Hillier, manager of education and information resources, Cizik School of Nursing.
Feedback for the event promoted the delivery of information across a vast topical field. Several attendees shared that, as a result of the workshop, they've scheduled follow-up meetings with faculty between schools that may result in collaborations.
"This workshop was a starting point to bring faculty from both schools together. We are in the process of planning additional activities to keep research conversations going. Hopefully this will facilitate collaborative research and lead to successful funding outcomes," said Letra.
Kyle Rogers