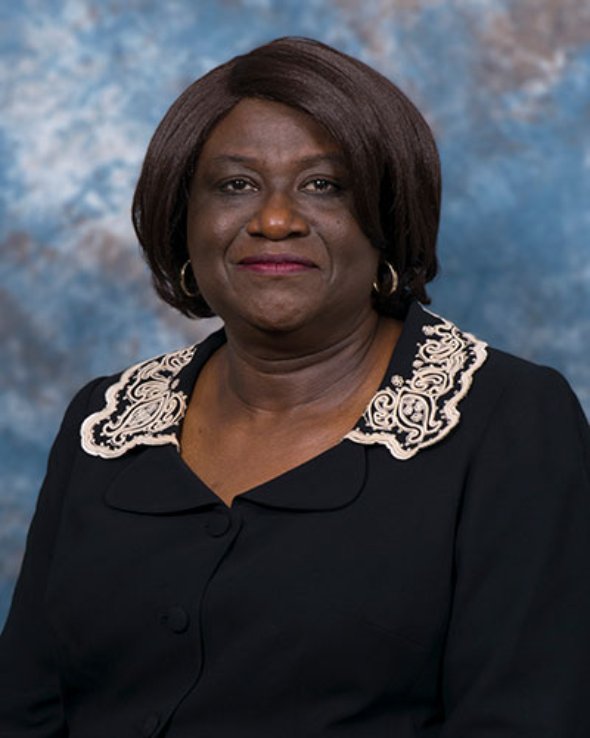 Omobola A. Oyeleye
EdD, JD, RN-BC, CNE
Assistant Dean, Undergraduate Studies
Associate Professor
Department of Undergraduate Studies
Dr. Oyeleye's professional life began in K-12 education where she worked as a classroom teacher, ESL teacher, and as a Literacy Coach/Interventionist. After obtaining a law degree and mediation credentials, she practiced law and mediation, specializing in disability rights and advocacy, inclusive of education, housing, prisoners' rights, immigration, and professional licensure cases. Following her licensure as a registered nurse, Dr. Oyeleye worked as a registered nurse in medical surgical nursing, nephrology, and PACU. As a nurse educator, she has taught at the pre-licensure, post licensure, and at the graduate levels. Dr. Oyeleye loves to teach and loves teaching nurses about the different areas in which nursing advocacy can lead to improved healthcare quality and positive patient outcomes. She speaks regularly and serves as a subject matter expert in her areas of scholarship.
Education
University of Nebraska-Lincoln, Lincoln, NE
Doctor of Education
December 2013
University of Texas, El Paso, TX
Master of Science in Nursing
December 2011
Cizik School of Nursing, The University of Texas Health Science Center, Houston, TX
Bachelor of Science in Nursing
July 2005
Non-nursing
University of Houston Law Centre, Houston, TX
Juris Doctorate
December 1996
University of Houston, Houston, TX
Master of Education
August 1993
University of Ife, Nigeria
Graduate Certificate (Edu Technology)
June 1985
University of Ife, Nigeria
Bachelor of Education
June 1981
Clinical/Research Focus
Nursing Education, Healthcare Quality, Special Populations, Law & Regulations.