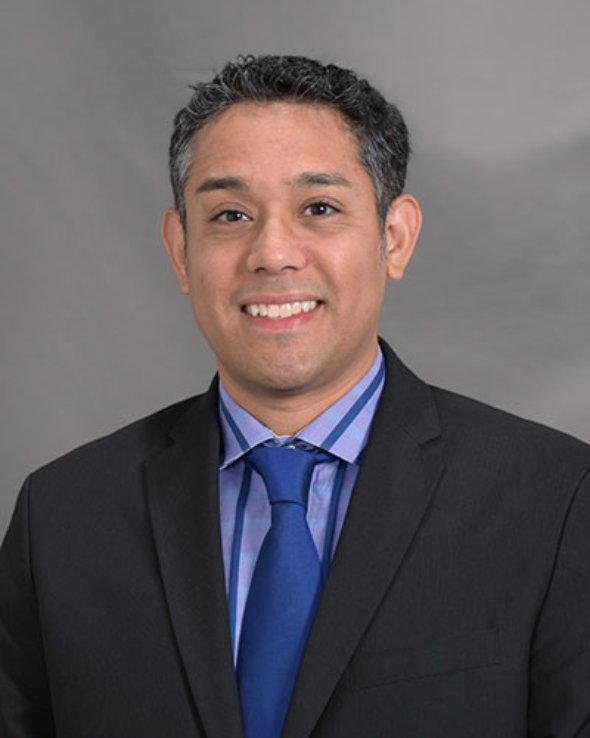 Javier Ruiz
MSN, CRNA
Instructor
Department of Graduate Studies
Javier Ruiz, MSN, CRNA, holds the academic rank of Instructor of clinical nursing within the Nurse Anesthesia Division at Cizik School of Nursing at UTHealth Houston. He practices clinically as a pediatric CRNA at Texas Children's Hospital in Houston, providing anesthesia to a diverse patient population and various surgical disciplines within the general anesthesia divisions.
Javier Ruiz attended New Mexico State University, where he earned a Bachelor of Science in Nursing. He has held multiple clinical nursing roles and leadership positions throughout his career at both St. Jude Children's Research Hospital and LeBonheur Children's Hospital in Memphis, TN. After earning his Master of Science in Nursing Administration at Union University in Memphis, TN, he became a Nurse Manager at The Children's Hospital of Philadelphia for several years. Javier Ruiz then went on to study Nurse Anesthesia at Union University in Jackson, TN, earning a Master of Science degree in Nurse Anesthesia. Upon graduation, he practiced clinically for over 13 years as CRNA at The University of Texas MD Anderson Cancer Center and with Baylor College of Medicine at Texas Children's Hospital. Javier Ruiz maintains clinical practice at Texas Childrens Hospital as a Faculty Instructor. Javier Ruiz is a Doctoral candidate studying post-operative nausea and vomiting in the pediatric population while earning his Doctor of Science in Nursing degree from Wichita State University.
Javier Ruiz is an active participant in the Texas Association of Nurse Anesthetists (TxANA). He is most proud of his role as a spouse and father to his children.
Education
Wichita State University, Wichita, KS
Doctor of Nursing Science-Candidate
Fall 2024

Union University, Jackson, TN
Master of Science in Nurse Anesthesia
2010

Union University, Memphis, TN
Master of Science in Nursing Administration
2005

New Mexico State University, Las Cruces, NM
Bachelor of Science in Nursing
2001