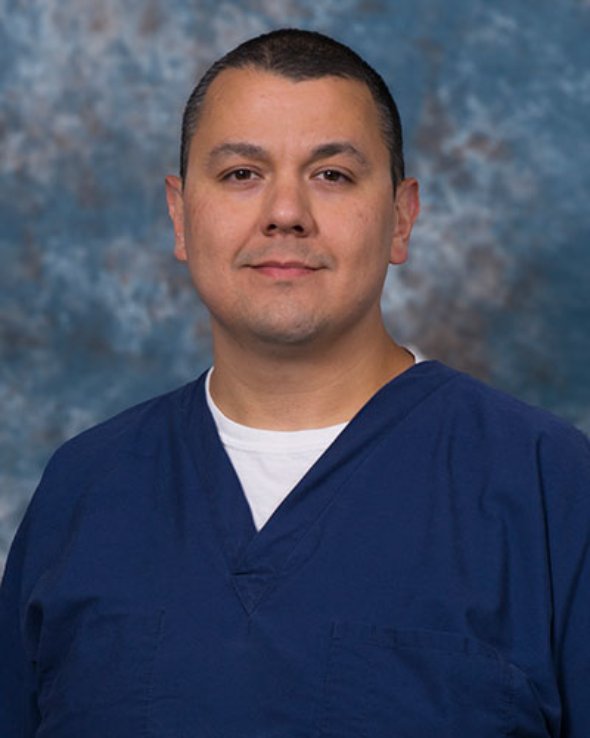 Daniel L. Arellano
PhD, RN, ACNP-BC, FNP-BC, CCRN, CEN, CFRN, EMT-P, FCCM, FAANP
Assistant Professor
Department of Undergraduate Studies
Dr. Daniel Arellano holds double board certification as an Acute Care Nurse Practitioner and Family Nurse Practitioner. He currently works full-time in the Intensive Care Unit at MD Anderson Cancer Center and Houston Methodist hospital MICU in Houston, Texas. He holds a part-time appointment as an Assistant Professor of Nursing at the University of Texas Health Science Center at Houston where he has taught undergraduate pathophysiology, High Acuity nursing, and Acute Care Nurse Practitioners for more than a decade.
Dr Arellano attended the University of Rochester in upstate NY for his undergraduate and graduate degrees in nursing. He also holds a PhD from the University of Texas Health Science Center at Houston with a dissertation focus involving vasopressor titration methods in patients with septic shock. He holds certifications as a Critical Care Nurse, Certified Emergency Nurse, Flight Nurse, and a paramedic among others.
Dr Arellano has been nominated several times for the John P. McGovern Outstanding Teacher Award in Undergraduate Education and is a Fellow of the American College of Critical Care Medicine, and a Fellow in the American Association of Nurse Practitioners.
Education
Texas Tech University Health Science Center School of Nursing, Lubbock, Texas
Post-Master's in FNP
2022
Cizik School of Nursing at the University of Texas Health Science Center, Houston, Texas
PhD in Nursing
2019
University of Rochester School of Nursing, Rochester, New York
MS in Nursing – Acute Care NP; Critical Care
2010
University of Rochester School of Nursing, Rochester, New York
BS in Nursing
2008
-Summa cum laude
University of Texas at Dallas School of Behavioral and Brain Sciences, Dallas, Texas
BA in Psychology
2006
-Cum laude
San Jacinto College North, Houston, Texas
AA in Biology
2006
San Jacinto College North, Houston, Texas
EMT – Paramedic
2004
Clinical/Research Focus
Sepsis, Septic shock, Vasopressor Titration, Critical Care