2020s
Forward into the future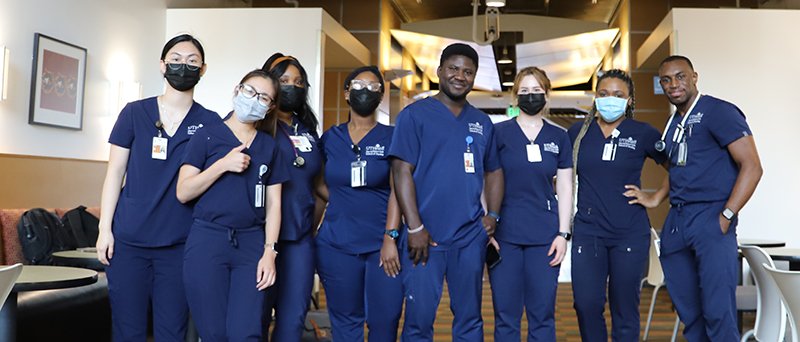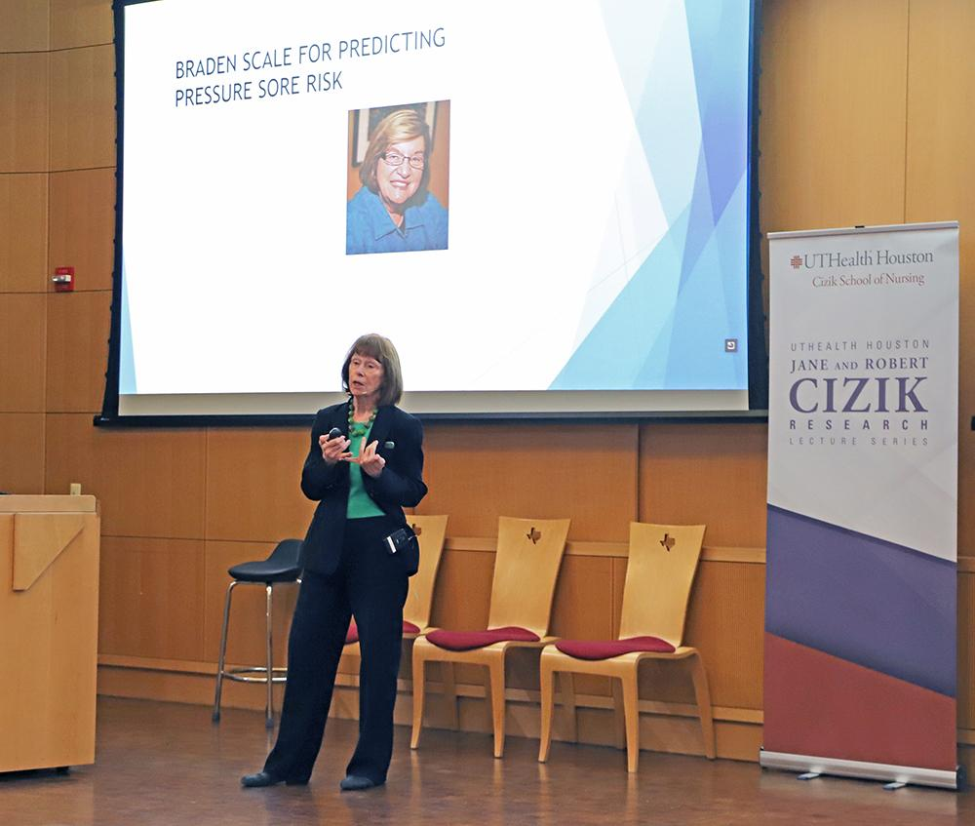 2020

Cizik School of Nursing cuts the ribbon on its expanded Simulation and Clinical Performance Laboratory and its new Smart Apartment.
UTHealth Houston campus shuts down most in-person activities in March due to the COVID-19 pandemic. Socially distanced simulations and testing return to the nursing school during the summer term. Graduates celebrate with virtual commencement and pinning ceremonies.
Diane M. Santa Maria, DrPH, MSN, RN, FAAN, becomes the fifth dean of Cizik School of Nursing, effective Sept. 1, 2020.

2021

Cizik School of Nursing students, faculty, and staff volunteer countless hours at COVID-19 vaccination clinics run by UT Physicians.
Graduates of Cizik School of Nursing, UTHealth Houston School of Dentistry, and UTHealth School of Public Health participate in the first joint commencement ceremony at Minute Maid Park.
Dean Diane Santa Maria serves as co-director of the newly formed Texas Developmental Center for AIDS Research, its Mentoring Program, and its Substance Use Scientific Working Group.
Professor Jacquelyn Campbell, PhD, MSN, RN, FAAN, delivers the inaugural presentation of the Carla Diaz-Lewis Domestic Violence Lecture Series on Oct. 13, 2021.

2022

The BSN to PhD program is established to give nurses interested in research the opportunity to advance their careers more quickly.
UT Health Services moves into its spacious new clinic on the ground floor of the UTHealth Houston Professional Building.
Patricia A. Grady, PhD, FAAN, director emeritus of the National Institute of Nursing Research, delivers the inaugural Jane and Robert Cizik Lecture on March 22, 2022.
Cizik School of Nursing collaborates on a $2.3 million Leadership Education in Adolescent Health (LEAH) fellows HRSA-funded grant led by the Baylor College of Medicine-Texas Medical Center. Student Grecia Zamora is named the program's first nursing fellow.