50th anniversary gala
A legacy of excellence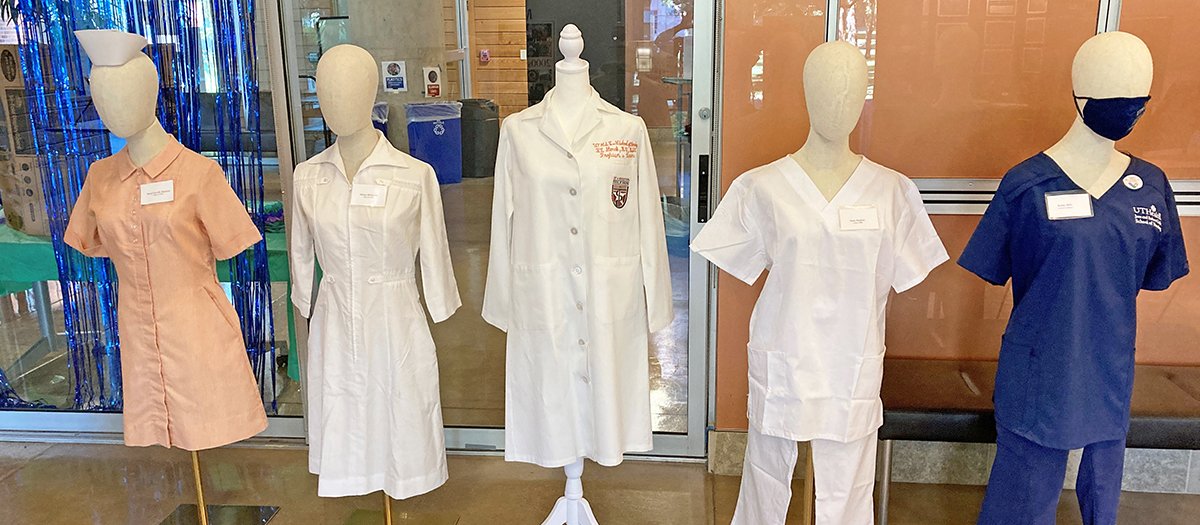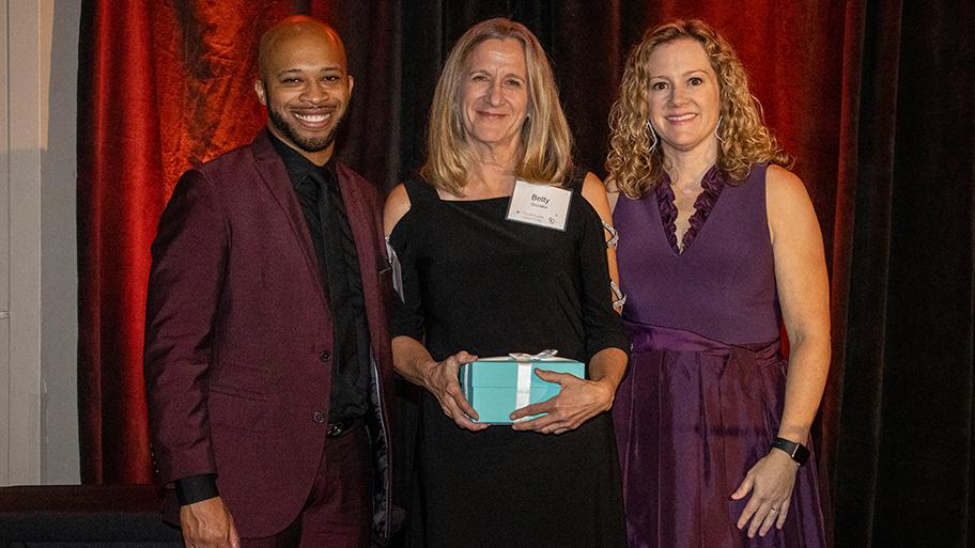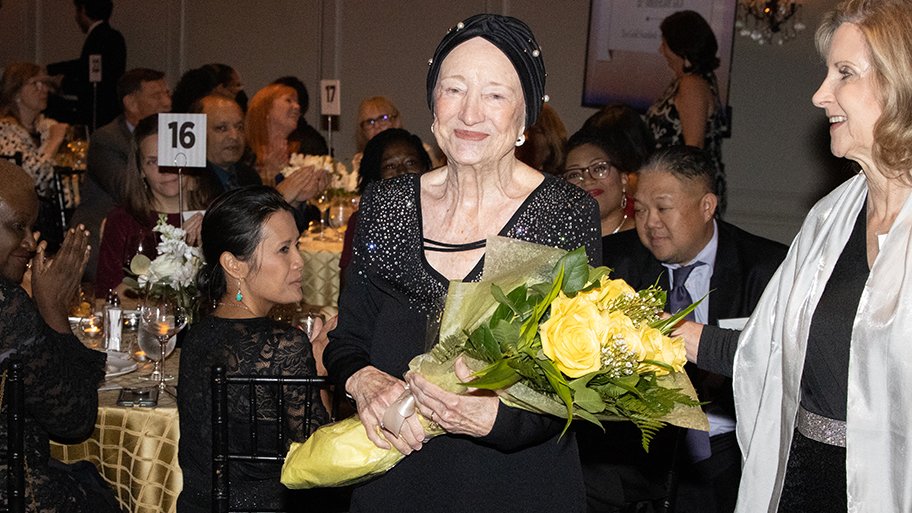 Cizik School of Nursing at UTHealth Houston celebrated five decades of excellence in nursing education, practice, and discovery during its 50th Anniversary Gala at Hotel ZaZa on October 14, 2022.
Three former students received Distinguished Alumni Awards, bringing the school's total to 50 – one for each year it has been preparing nurses for careers of caring. Honored as a special guest was Dean Emerita Patricia L. Starck.
"Dean Starck led our school for 30 of our 50 years, and her lasting influence can be seen in many of our innovative programs today," said Dean Diane Santa Maria, DrPH, MSN, RN, FAAN, who served as emcee for the event.
Receiving Distinguished Alumni Awards were Elizabeth "Betty" Gonzales, DNP, RN, ANC-NP-BC, CCRN; Mili Vakharia, MSN, APRN, FNP-C; and Nipa Kamdar, PhD, RN, FNP-BC.
Gonzales earned her Master of Science in Nursing (MSN) at UTHealth Houston 2003 and was among the first cohort to graduate from the nursing school with a Doctor of Nursing Practice (DNP) in 2009. Now, she is the director of the nurse practitioner service at Houston Methodist Sugar Land Hospital. She nominated by her colleague, performance improvement specialist Fiona Smith. Watch Gonzales' acceptance video.
Vakharia, a family nurse practitioner (FNP) at Texas Children's Hospital, earned her MSN at Cizik School of Nursing in 2012. She co-leads the hospital's diabetes care process team, which is ranked fifth in the nation by U.S. News & World Reports. Vakharia was nominated by Angela Gooden, director of advance practice providers at Texas Children's. Watch Vakharia's acceptance video.
Kamdar earned her PhD at Cizik School of Nursing in 2018. As a student, Kamdar received a prestigious Robert Wood Johnson Foundation Future of Nursing Scholarship. As a graduate, she has secured federal funding for research involving veterans and food insecurity in her work at the Veterans Administration Health Services Research and Development Center for Innovations in Quality, Effectiveness and Safety. She also teaches community clinical courses at her alma mater. Kamdar was nominated by Professor Emerita Janet Meininger, PhD, RN, FAAN. Watch Kamdar's acceptance video.
Santa Maria also recognized PARTNERS (Providing Advancement Resources To Nursing Education, Research, and Students), which has raised millions of dollars for student scholarships, faculty research, and other resources over the years. Founding member Nancy B. Willerson spoke on behalf of the organization, which was founded in 1994 and sponsors annual fundraising events benefiting Cizik School of Nursing.
The evening's short program concluded with a brief video of early staff and long-serving faculty describing the school's history in their own words. In addition, each of the more than 230 guests in attendance received the commemorative 50th anniversary edition of Cizik Nursing magazine, featuring articles about how innovations in each decade laid foundations of excellence on which school continues to build.
Most of the evening was dedicated to fellowship among alumni, employees, students, and supporters, including members of the first class who graduated in 1974. Attendees enjoyed perusing a historical display highlighting each of the school's five decades.
"We were so delighted to provide this opportunity for our alumni and retirees as well as current students and employees to reconnect and to celebrate Cizik School of Nursing's rich history and bright future," Santa Maria said. "I am privileged to lead an outstanding team and excited about what the next 50 years will bring."