An ear for pain management
STARS award funds Yeh's auricular medicine research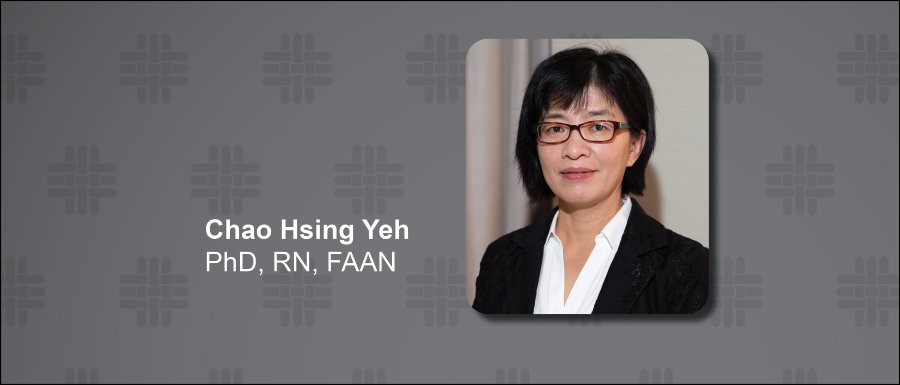 Auricular medicine is an acupuncture microsystem involving pressure points on the ear, and Chao Hsing Yeh, PhD, RN, FAAN, will use a prestigious award to further her research into this emerging nonpharmacological treatment for chronic pain.
Yeh, a professor in the Department of Research at Cizik School of Nursing at The University of Texas Health Science Center at Houston (UTHealth Houston), has received a three-year award totaling $500,000 from The University of Texas System Faculty Science and Technology Acquisition and Retention (STARs) Program. Through her Project to Investigate the Central and Peripheral Mechanisms of Auricular Medicine on Chronic Pain Management, she will use the funds to understand the underlying mechanism(s) of auricular medicine on chronic pain and provide an impetus for including auricular medicine as part of chronic pain management in clinical settings.
"We know that stimulating specific points on the ears can help reduce chronic pain in various parts of the body," Yeh explained. "My team is working to provide a practical, inexpensive way for patients to self-manage pain without side effects or potentially addictive medications. We also want to gain a deeper understanding of how and why auricular medicine works."
The study will focus on two types of stimulation – transcutaneous electrical auricular acupuncture and auricular point acupressure. Using quantitative sensory testing, Yeh's team will examine whether and how the application of these techniques affects inflammatory cytokines in a way that alters pain sensitivity and processing. They will also employ functional magnetic resonance imaging (fMRI) to assess the techniques' effects on brain functional connectivity related to pain reduction.
"The goal of this project is to reveal the central and peripheral mechanisms mediating the therapeutic effects of auricular medicine to optimize chronic pain outcomes," Yeh said in her proposal. "Our long-term goal is to increase access to auricular medicine intervention to address pain disparities, advance health care equity, and ultimately reduce our society's reliance on opioids."
Yeh is The Jane and Robert Cizik Distinguished Chair and a master of auricular medicine. She joined the Cizik School of Nursing faculty in November 2021 after earning tenure at Johns Hopkins School of Nursing in Baltimore, Maryland.
In this story