BSN to DNP program adds spring enrollment option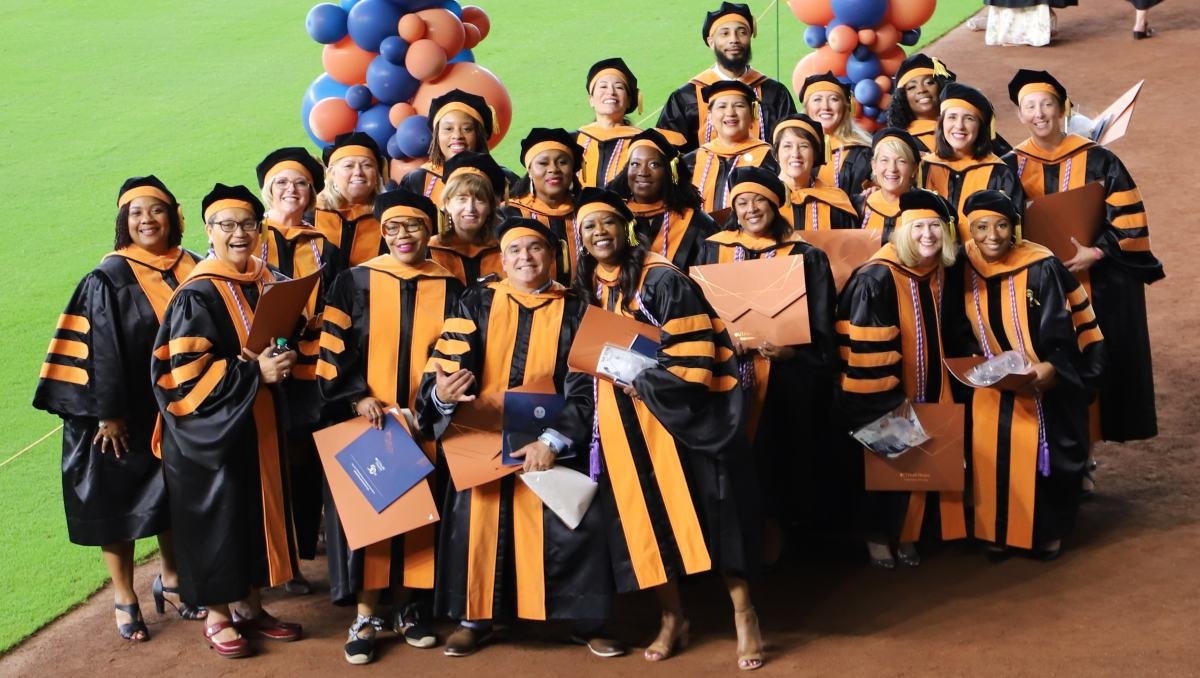 To help meet the increasing demand for advanced practice health care providers across Texas and the nation, Cizik School of Nursing at UTHealth Houston is expanding opportunities for registered nurses with Bachelor of Science in Nursing (BSN) degrees to become nurse practitioners (NPs) with Doctor of Nursing Practice (DNP) degrees.
Beginning in 2023, Cizik School of Nursing will admit students to its highly ranked BSN to DNP Nurse Practitioner program twice a year with the addition of a spring cohort. The application deadline for Spring 2023 is September 30, 2022.
Cizik School of Nursing graduated its largest group of DNPs ever in 2022, many of whom were among the first class of students to begin the BSN to DNP Nurse Practitioner program in Fall 2019.
"Today's NPs work with complex diseases and complex patients. This is why the standards and requirements for becoming an NP have increased, and programs are transitioning from master's-level to doctoral-level preparation," explained Assistant Professor Kathleen Siders, DNP, FNP-C, co-director of Cizik School of Nursing's DNP program.
A DNP degree prepares clinical scholars for leadership roles and innovative, evidence-based patient/population-centered care that improves systems of care and influences patient outcomes. At Cizik School of Nursing, RNs with a BSN and at least one year of relevant experience may pursue any of the following tracks through our BSN to DNP Nurse Practitioner program:
Adult/Gerontology Acute Care Nurse Practitioner
Adult/Gerontology Primary Care Nurse Practitioner
Family Nurse Practitioner
Psychiatric/Mental Health Nurse Practitioner
Cizik School of Nursing's hybrid BSN to DNP program is designed for working nurses. It combines online courses with the opportunity to connect with faculty and get to know classmates face-to-face.
"Our reputation for excellence is rooted in the mentorship of our outstanding faculty and the supportive, collaborative relationships forged with classmates that benefit our alumni throughout their careers," said Dean Diane Santa Maria, DrPH, MSN, RN. "Our BSN-DNP program gives experienced nurses the tools they need to share and apply the lessons they have learned caring for patients to benefit diverse populations and improve health care systems."