FIGHTING STRENGTH
Army officer earning DNP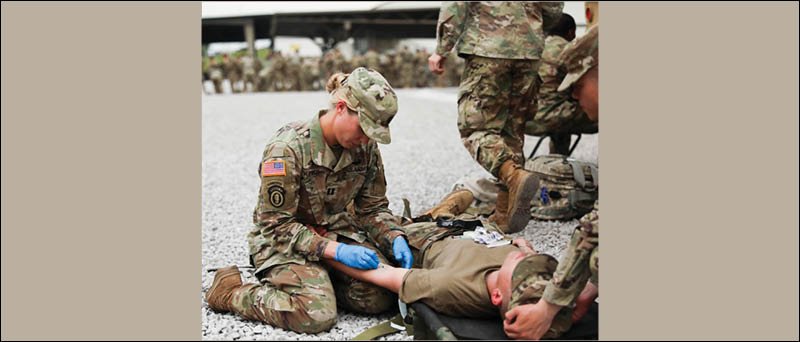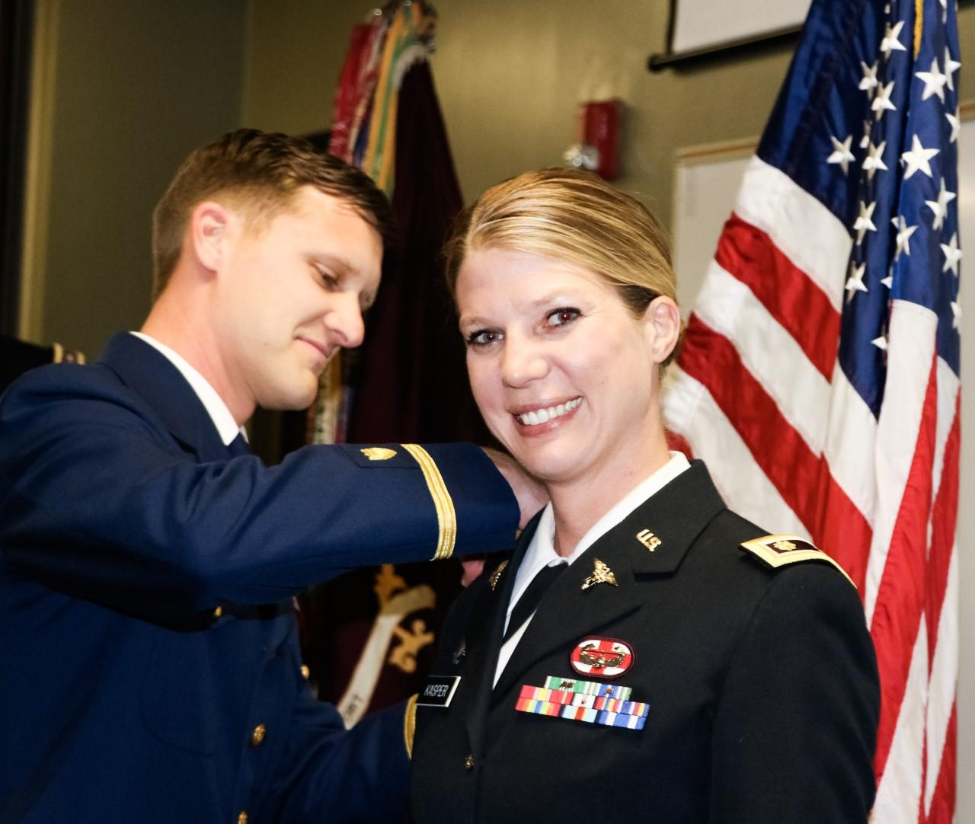 (October 18, 2021) Major Lisa Kasper knew at a young age, when her mother became ill, that nursing was her calling. She has never looked back.
She became a registered nurse and found the field rewarding, but she wanted something more. So, she decided to bring her nursing skills to the United States Army.
"I was looking for a challenge and adventure – something different, and the Army offered just that," said Kasper. "I would have a new assignment every three to five years, and knew I would have amazing opportunities to grow in my nursing career."
In the Army, Kasper served as a bedside nurse and formed close connections with the soldiers she cared for. She found watching them recover from injuries or illnesses particularly fulfilling.
With 11 years of bedside experience under her belt, Kasper was ready to take the next step in the nursing profession: to obtain her Doctor of Nursing Practice (DNP) degree as a family and emergency nurse practitioner (FNP/ENP).
After evaluating several options as part of the Army's FNP and ENP School of Choice program, Kasper applied to Cizik School of Nursing at UTHealth Houston.
"The BSN to DNP FNP track prepares registered nurses to become doctorally trained family nurse practitioners," said Kala Christopherson, DNP, APRN, FNP-C, family nurse practitioner track coordinator and assistant professor of clinical nursing at Cizik School of Nursing. "We also offer advanced training in an emergency concentration to equip nurses at a systems level. Students leave the program equipped to care for military members and their families."
When she was accepted into the program, Kasper was stationed in Fort Campbell, Kentucky, and faced the challenge of moving to Texas during a COVID-19 pandemic surge. She had to receive special approval through the Department of Defense and take several other steps to make that happen.
But all the extra hoops she jumped through have been well worth it.
"I felt immediately welcomed at Cizik School of Nursing and could automatically feel a real sense of community," said Kasper. "You get the feeling that everyone wants you to succeed and is extremely hands-on."
Because she applied through the Army's FNP and ENP School of Choice program, the military pays for Kasper's tuition and living expenses so she can entirely focus on the curriculum and concentrate on her classes. She also receives a check-in each semester from Lt. Col. Louis Magyar, who serves as the deputy nurse practitioner consultant to the Army surgeon general.
"When our soldiers are enrolled in civilian school, it's easy for them to lose contact with the Army, which is why we regularly check in to see how they are doing and if they need any additional support from us," said Magyar. Helping students like Kasper gain DNP degrees helps "build the bench" and ensures the Army will always have medical personnel with the most up-to-date skills and a "ready medical force," according to Magyar.
"Cizik School of Nursing embraces the military, and we have found military and veterans to be great students at all nursing levels," said Christopherson. "We value the diverse nursing background military students bring to Cizik School of Nursing."
As for Kasper, she looks forward to expanding her leadership opportunities after she graduates in August 2023.
"It's such a rewarding feeling to know I will reach the highest level I can in my nursing journey," she said.