Lorraine Frazier
PhD, RN, FAAN - Dean, 2015-2018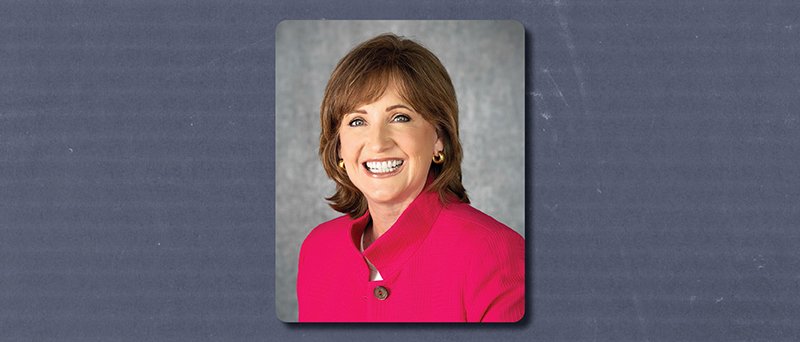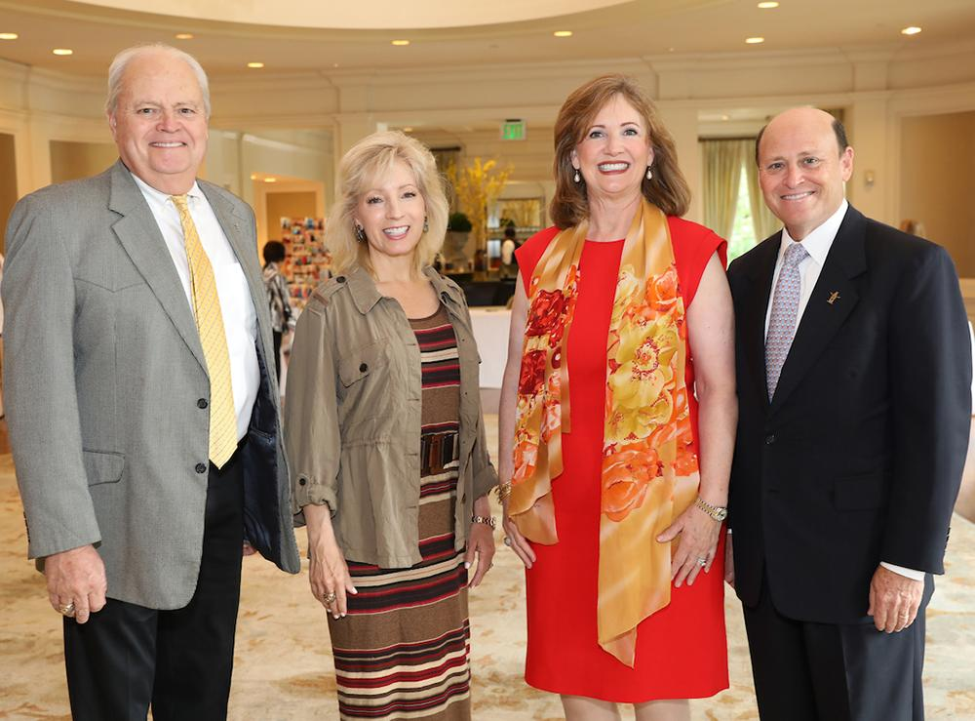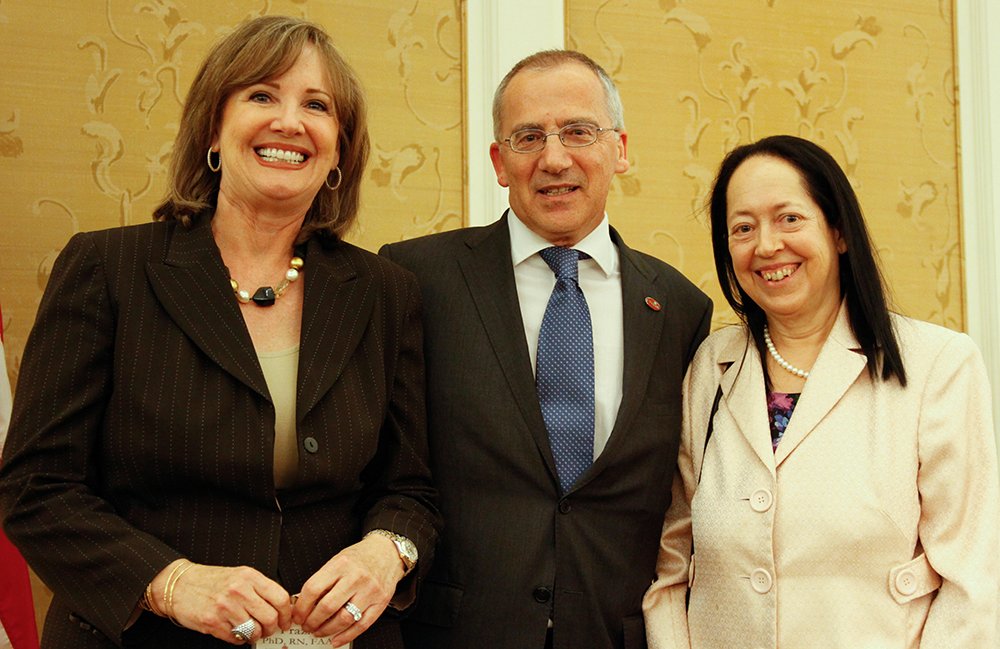 Taking her seat in the dean's chair marked a homecoming for Lorraine Frazier.
Frazier's transplanted roots in the Bayou City run deep. She arrived in Houston as a child when her parents left behind the unrest in their native Belfast, Ireland. She first experienced hot weather stepping off a plane in August and first set foot in a Texas Medical Center hospital at age 13, when her father was diagnosed with kidney disease.
Being accepted into the Master of Science in Nursing (MSN) program in 1995 at UTHealth Houston was a dream come true for Frazier, who had earned her associate's degree at Southwest Texas State University (now Texas State University) in San Marcos and her Bachelor of Science in Nursing at the University of Oklahoma. Frazier ultimately received an MSN and PhD from Cizik School of Nursing, as well as a master's degree in clinical research from McGovern Medical School at UTHealth Houston.
The talented and enthusiastic scholar and leader made her mark at the school early on. Center on Aging Director Linda Kaeser, PhD, RN, pointed out Frazier in class one day to retired faculty member Ellen MacDonald, MSN, RN. "Ellen, keep an eye on that one," MacDonald recalled Kaeser saying. "She's going to go places."
As a research assistant, Frazier supported development of the school's first doctoral program, through which she later earned her terminal degree. Her postdoctoral work focused on genetics and the relationship between cardiovascular disease and depression, for which she secured a multimillion dollar grant from the National Institute of Nursing Research.
"We learned what genetics could do and couldn't do," Frazier said. "In studying depression, we found out over the years that it's a lot about the environment and a little about genes."
Frazier became an expert in biobanking, first as director of TexGen Research, a partnership among institutions within the Texas Medical Center, and later director of the UTHealth Center for Clinical Sciences BioBank. In 2009, she also became the school's first faculty member selected to the Robert Wood Johnson Foundation (RWJF) Executive Nurse Fellows program, in addition to completing other prestigious fellowships and receiving numerous awards for her work.
By 2011, Frazier was a tenured professor holding the Nancy B. Willerson Distinguished Professorship, and she had advanced to the position of assistant dean and chair of the Department of Nursing Systems. But the University of Arkansas Medical Sciences College of Nursing needed a leader, and Frazier moved north to assume the deanship. She eagerly returned to Houston four years later to succeed her mentor, Dean Emerita Patricia L. Starck.
"She was an individual who had the ability to grow people," Frazier said of Starck. "I felt my career took off with her blessing."
As dean, Frazier implemented a five-year plan she had worked on as part of the RWJF fellowship, with the overarching goal of growing programs, thereby increasing enrollment and revenue. She counts the Cizik family endowment as the most impactful event of her deanship.
Opportunity knocked again in 2018 when the Columbia University School of Nursing recruited Frazier as dean.
"There are no accidents in life, I believe," Frazier said. "UTHealth Houston was a very important part of my journey, and of many people's journeys. You always had the opportunity to do what you wanted to do, and that's what every school should be like. I owe Cizik School of Nursing a lot for that, and I am grateful."