The McCrea Sisters
Then and now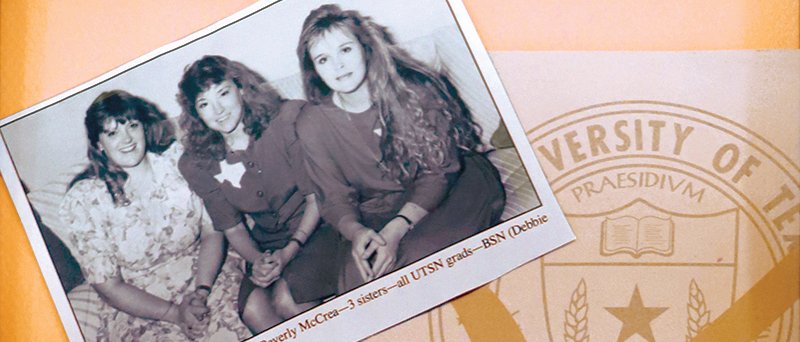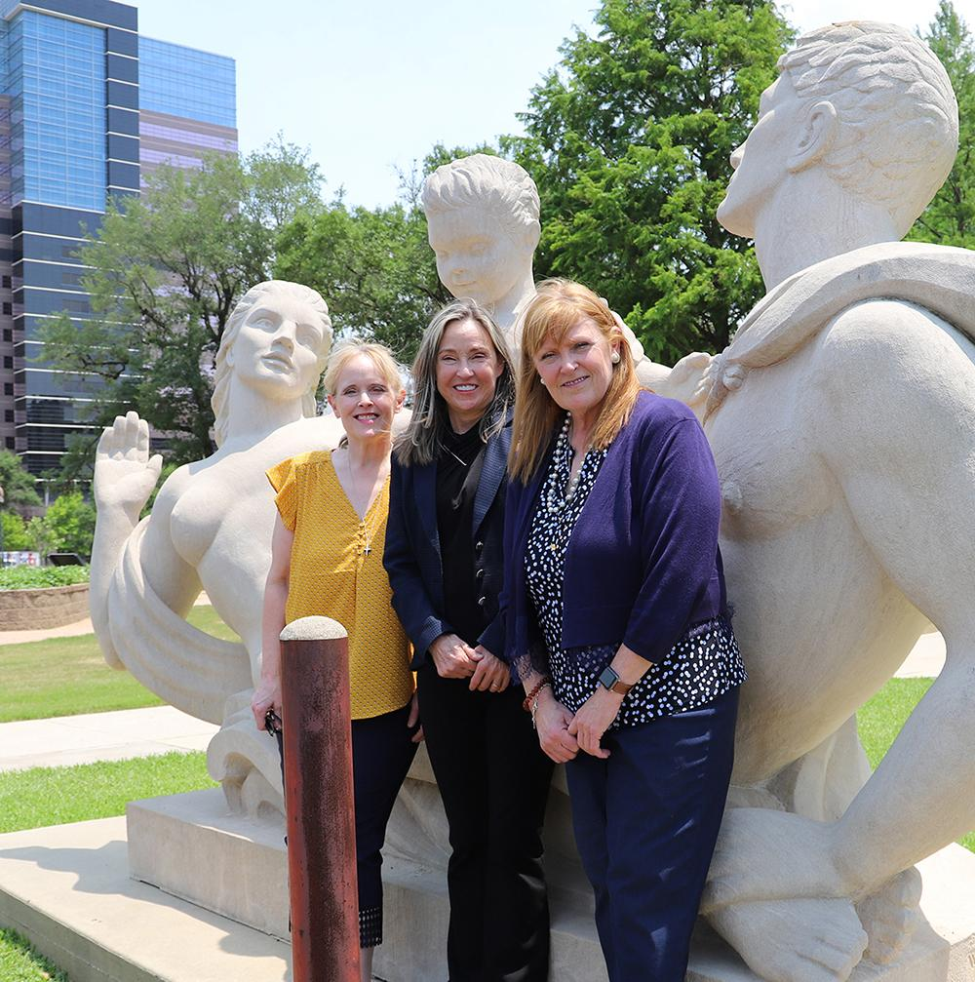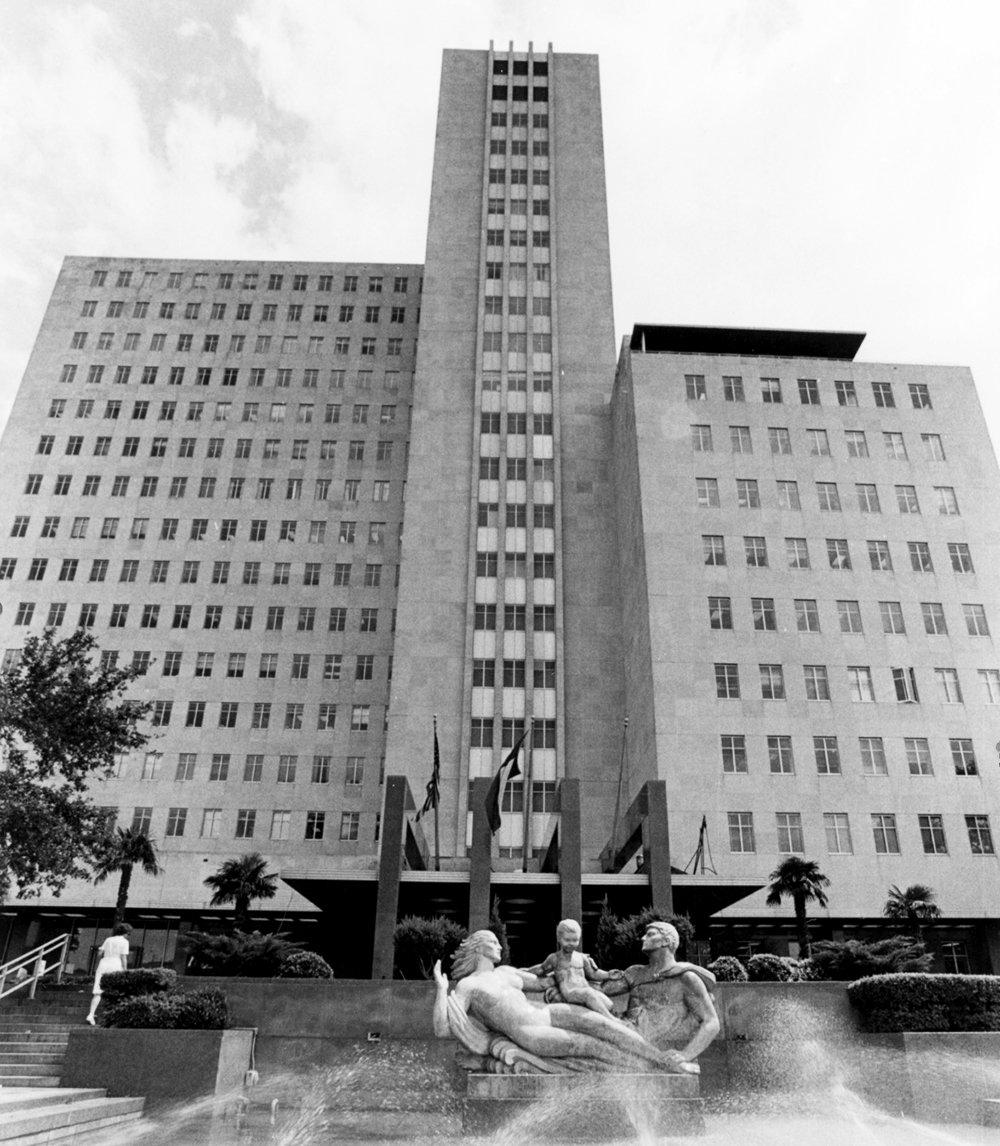 The Texas Medical Center feels like home to the McCrea sisters. The trio all graduated from Cizik School of Nursing in the 1980s, and today they work within walking distance of one another in the TMC.
First came Deborah "Debbie" McCrea, EdD, APRN, FNP-BC, EMT-P, who earned her Bachelor of Science in Nursing (BSN) in 1983. She would return to UTHealth Houston three more times as a student and eventually become a member of the faculty.
"The best advice my dad gave me was, 'They will always need nurses, even in hard times,'" said the oldest sibling, who is now an assistant professor teaching family nurse practitioner and emergency nurse practitioner classes in the Department of Graduate Studies. "I'm so glad I listened to him, plus my two sisters listened to him."
Next came Celia McCrea Levesque, MSN, APRN, FNP-C (Class of '85), now a family nurse practitioner at The University of Texas MD Anderson Cancer Center. Little sister Beverly McCrea, BSN, RN (Class of '89), works in the cardiac catheterization lab at Texas Children's Hospital.
The three came from a health care family. Both parents were laboratory technicians, and their stepmother was a nurse. Their teenage summer jobs tended to be in hospitals, and they completed prerequisites at Houston Community College.
Debbie recalls being dropped off at the nursing school in the morning and sticking around all day until her father picked her (and later Celia) up after work.
"When we finished with classes, studying, or clinicals at one of the TMC hospitals, we would sit on the couches on the fourth floor and watch General Hospital," she said. Once Debbie got a car, she would often drive her sisters to school.
"At the time, you knew that you could walk right across the street to Methodist, Hermann, St. Luke's, or MD Anderson. You might see Red Duke on the sidewalk," Beverly said. "The clinicals we had access to couldn't be beat."
In those days, students would visit a clinical site the day before their rotation to pick out a patient, then go home that evening to do research and write a report about the patient's condition.
"I would run to the unit as soon as they let us in to try to pick the most complicated patient," said Celia, who considered becoming a physician but realized during her clinical rotations that a nursing career was her passion.
All three sisters believe in helping prepare the next generation of nurses. Debbie teaches full time, Celia serves as a preceptor for nurse practitioner students at MD Anderson, and while the specialization of Beverly's work doesn't give her as much access to students, she has precepted in the past as well.
"I feel sorry for anybody who does not have a nursing degree, because it's one of the most flexible degrees out there," Debbie said. "If you get tired of doing one thing, you can try something else."