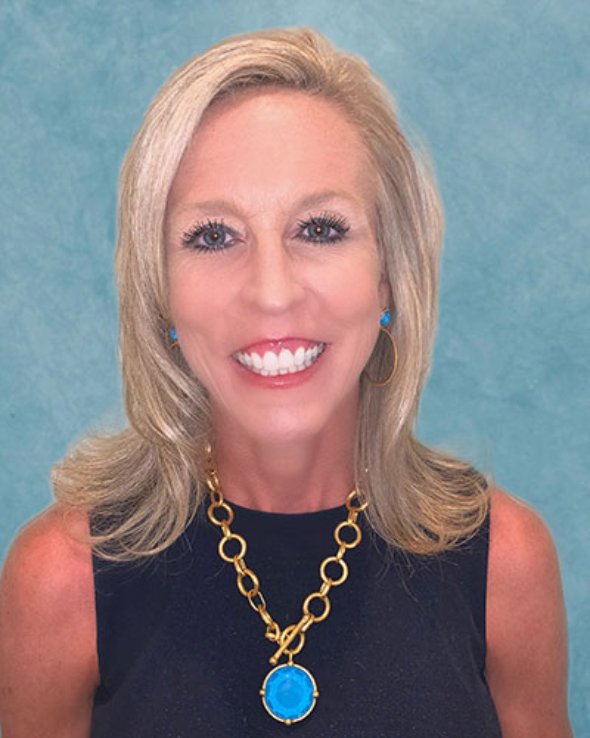 LaDawna Goering
DNP, RN, ANP-BC, ADM
Track Coordinator, Adult/Gerontology Primary Care Nurse Practitioner
Assistant Professor
Department of Graduate Studies
LaDawna Goering, DNP, APRN, MSN, ANP-BC, BC-ADM, has been a nurse for 29 years and a practicing Nurse Practitioner for 12 years. At Cizik School of Nursing, her teaching duties include working with the graduate Master's and Doctorate program. Specifically, the Adult Gerontology Primary Care Nurse Practitioner 1, 2, 3 and Specialty Didactic and Clinical, as well as Transition to Practice, and final Preceptorship courses. She also enjoys teaching in Advanced Physical Exam and Differential Diagnosis Practicum and Translational Science I and II assisting doctoral students form and implement their DNP projects.
LaDawna continues to work as a Nurse Practitioner, in infusion therapy at two Houston locations one day a week, keeping current with adult practice. She joined the faculty of UTHealth Houston in 2020 as assistant professor in the Department of Graduate Studies. In 2021, she took on the role of the Adult Gerontology Primary Care Nurse Practitioner Track Coordinator and has served in that position for three years.
Goering is a member of the UTHealth Houston Consortium on Aging and numerous professional organizations including the American Academy of Nurse Practitioners (AANP), American Association of Diabetes Educators, TX Nurse Practitioners, North Harris Advanced Practice Nurse Society, Gulf Coast Gerontological APN Association, National Organization of Nurse Practitioner Faculties as well as Sigma Theta Tau International Honor Society. Her scholarship interests focus on healthy living and aging in addition to interprofessional engagement and education.
Education
Cizik School of Nursing, The University of Texas Health Science Center, Houston, TX
Post-Masters Education
December 2021
University of St Francis, Joliet, IL
Doctor of Nursing Practice
May 2016
Northern Illinois University, Dekalb IL
Master of Science in Nursing
May 2012
Bethel College, Newton, KS
Bachelor of Science in Nursing
May 1994
- Summa cum laude