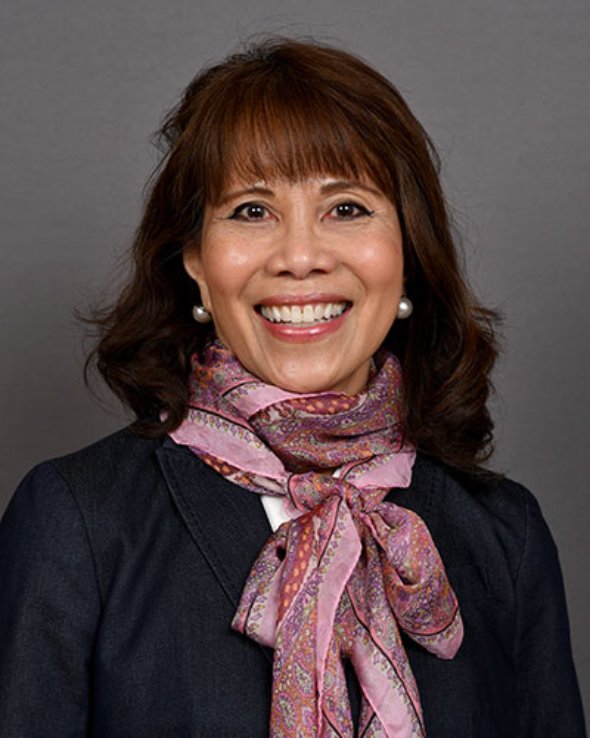 Riza V. Mauricio
PhD, RN, CPNP-PC/AC, FCCM, CCRN
Assistant Professor
Department of Undergraduate Studies
Riza V Mauricio, PhD, RN, CPNP-PC/AC, FCCM, CCRN, is a seasoned Advanced Practice Nurse Intensivist in pediatric critical care medicine and an Assistant Professor at Cizik School of Nursing at UTHealth Houston. She is the former Director of Advanced Practice Providers at the Children's Memorial Hermann Hospital in Houston, Texas, USA. She was inducted Fellow of the American College of Critical Care Medicine.
Dr. Mauricio is actively engaged in several professional organizations such as American Association of Critical Care Nurses, Society of Critical Care Medicine, National Association of Pediatric Nurse Practitioners, and PNAA. She is past Board of Director of the American Association of Critical Care Nurses. She is currently the Chair of the Society of Critical Care Medicine, Quality and Safety Committee, Chair of the PNAA Advanced Practice Committee, and Chair of the PNAA Kabalikat (Emotional Wellness) Program. She currently represents PNAA to the Texas Healthcare Coalition - advancing independent practice of APNs in the state of Texas, the US coalition of Nurses Improving the Health of Women and Children, and the All In Wellbeing First for Healthcare initiative. She is also a Board of Director of PNAMH Foundation.
She is a born "trailblazer" having pioneered many initiatives in her career. She was a member of the acute care committee who developed the first acute care advanced practice nurse standards of care and the first acute care APN pediatric certification exam. She established the first advanced practice nurse provider service at Texas Children's Hospital in Houston, the pediatric intensive care unit at MD Anderson Cancer Center, and the advanced practice provider service of the Children's Memorial Hermann hospital. She is the co-founder of the Filipino Cancer Network of America, a community initiative to educate the community on cancer prevention and support Filipino-Americans with cancer. She initiated the PNAMH Foundation community outreach in Opioid Addiction Prevention Program in Houston Independent School District. She received several awards for her work promoting safe patient-centered care and community service.
Dr. Mauricio has presented in local, national, and international symposia. She is an educator, a mentor of nurses, advanced practice providers, doctoral students, and junior faculty.
Education
Texas Woman's University, Houston, TX
Doctor of Philosophy in Nursing
2015
Texas Woman's University, Houston, TX
Master of Science in Nursing
1999
University of San Carlos, Cebu City, Philippines
Bachelor of Science in Nursing
1980
Clinical/Research Focus
Dr. Mauricio's research interest is on the quality of life of children and adults with chronic diseases. She was funded for her research on children and families with chronic disease, voices of adolescents and AYA with progressive cancer, and symptoms distress measures of pediatric patients with cancer. She is currently working on two research protocols related to the chronic disease management of Filipino-Americans and emotional wellness of Filipino nurses during this pandemic.