Grant to Supports Well-Being of Filipino American Nurses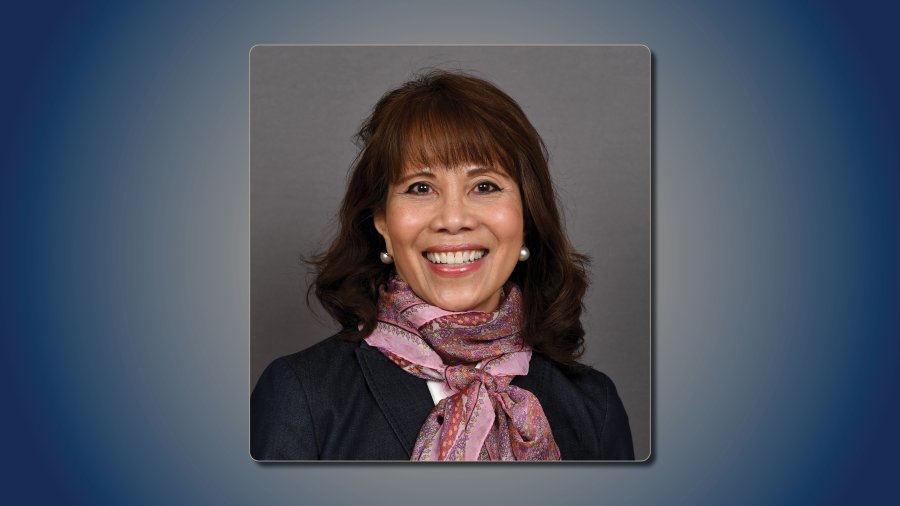 The COVID-19 pandemic has brought the topic of mental health to the forefront – especially for nurses.
For one group of nurses, in particular, the impact of the pandemic has been particularly stressful. A disproportionate number of Filipino nurses have died from contracting the virus over the last 2 ½ years, which then manifested into high rates of burnout, anxiety, and depression among this nursing population.
Riza V. Mauricio, PhD, APRN, CPNP-PC/AC, FCCM, assistant professor at Cizik School of Nursing at UTHealth Houston, recently studied how the pandemic has impacted Filipino American nurses. As a result of her findings, the Cizik School of Nursing, in conjunction with the Philippine Nurses Association of America (PNAA), recently received a grant through the "ALL IN: WellBeing First for Healthcare" campaign.
"COVID-19 has underscored the vital need to provide our nurses with the necessary coping strategies to manage their mental health effectively," said Mauricio.
The grant, totaling $135,271, will enhance the Kabalikat Emotional Wellness program designed to reach Filipino American nurses with peer-to-peer support led by trained facilitators. These facilitators are registered nurses and PNAA chapter leaders. Mauricio and her peers hope the grant will expand the intervention program to other PNAA chapters across the country.
"Our research has shown that peer-to-peer intervention is much more effective in reaching the Filipino culture than a lecture or presentation," said Mauricio. "Providing a mechanism for these nurses to hold an open dialogue about their thoughts, feelings, and emotions with others going through similar experiences may help nurses as they continue to manage in the age of COVID."
Mauricio explained that initiatives like the Kabalikat Wellness program are paramount to the future of the nursing profession because nursing as a career tends to be a tradition among Filipino American families.
"The effects of the pandemic coupled with nurses opting for early retirement makes it imperative to take steps today to improve the mental health and well-being of our nurses for generations to come," said Mauricio. "Building mental and emotional resiliency is key to establishing a sustainable workforce in the future."
Developed by #FirstRespondersFirst and The Dr. Lorna Breen Heroes' Foundation, ALL IN: WellBeing for First Healthcare is a coalition of leading health care organizations committed to advancing health care professions and making progress in overcoming the mental and well-being challenges of the health care workforce.
Three other organizations received part of the initial $500,000 awarded by the ALL IN program. By the year-end, ALL IN is committed to giving $1 million to support the expansion or launch of well-being programs in health care across the country.
"The ALL IN initiative is setting an example by investing financial resources toward health care organizations creating long-lasting solutions to provide the level of care and support the health workforce needs and deserves," said Mauricio. "We look forward to seeing the Kabalikat Emotional Wellness program benefit Filipino American nurses for many years to come."
Laura Frnka Davis
In this story