BSN To PhD Program
An earlier start in nursing science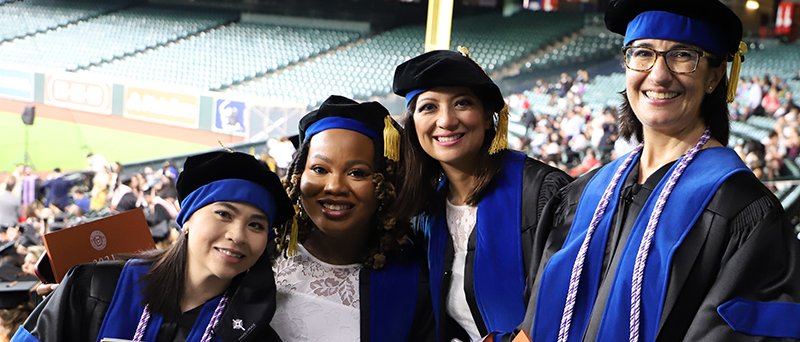 Nurses interested in leading meaningful research can become nurse scientists earlier in their careers through Cizik School of Nursing's new BSN to PhD program.
"Nursing is a profession focused on the care of individuals, families, and communities, and most nurses who choose to pursue advanced degrees do so while working in a clinical or community setting," said PhD Program Director Geri L. Wood, PhD, RN, FAAN, the Bette P. Thomas Distinguished Professor in Innovative Health Care Delivery. "This places nurses in a perfect position to identify areas of research that can improve patient and family care. Our new BSN to PhD program will enable nurses to get an earlier start on contributing to the body of scientific evidence, and thus potentially have a greater impact on health care over the course of their careers."
Each student is assigned a faculty advisor when they enter the program – a mentor who will work with them and help them establish their research career. Faculty at Cizik School of Nursing are making significant contributions in many areas, including HIV prevention and care, aging in place, stroke prevention and treatment, oncology symptom management, food insecurity, emotion regulation among youth experiencing homelessness, clinical care quality improvement, diabetes prevention and management, informatics, and much more. Before applying, prospective students should explore the research faculty section of the school's website to identify nurse scientists whose research interests match their own.
Students entering the PhD program at the BSN level will complete an additional 24 credit hours compared to students who have a master's degree, but they can ultimately earn a doctorate more quickly and less expensively, Wood explained. BSN to PhD students may choose either a part-time or full-time option to complete the 90 hours of coursework. Students are also encouraged to apply for the many scholarships available to support their education.