Cizik Careers
Nurture the next generation of nurses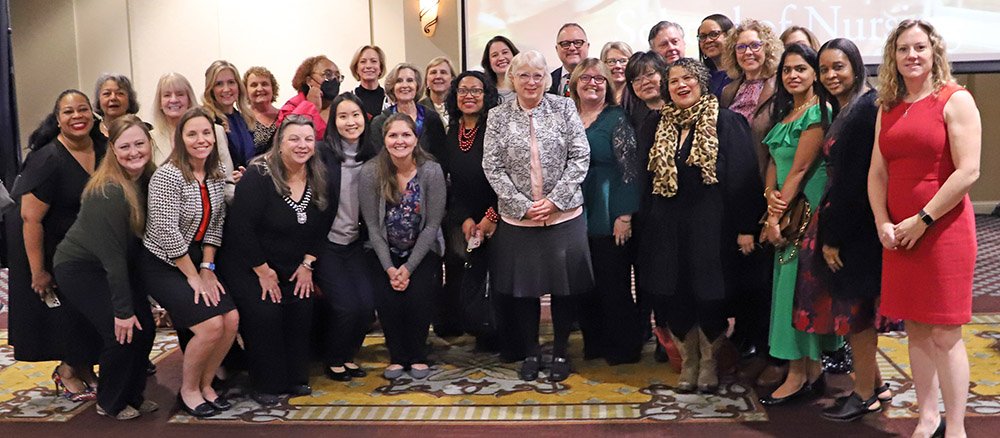 Cizik School of Nursing at UTHealth Houston offers unique opportunities to grow your career with outstanding interprofessional collaborations in the Texas Medical Center. The "Cizik Careers" page on our new website highlights open positions and provides helpful information about our school, campus, and programs.
Current openings include those listed below.
Faculty Opportunities
Research Department
Department of Graduate Studies
Department of Undergraduate Studies
Staff Opportunities
Learn more at https://nursing.uth.edu/about/careers.
Pictured: Cizik School of Nursing faculty at December 2022 pinning ceremony.