Cizik School of Nursing BSN rises in U.S. News & World Report Rankings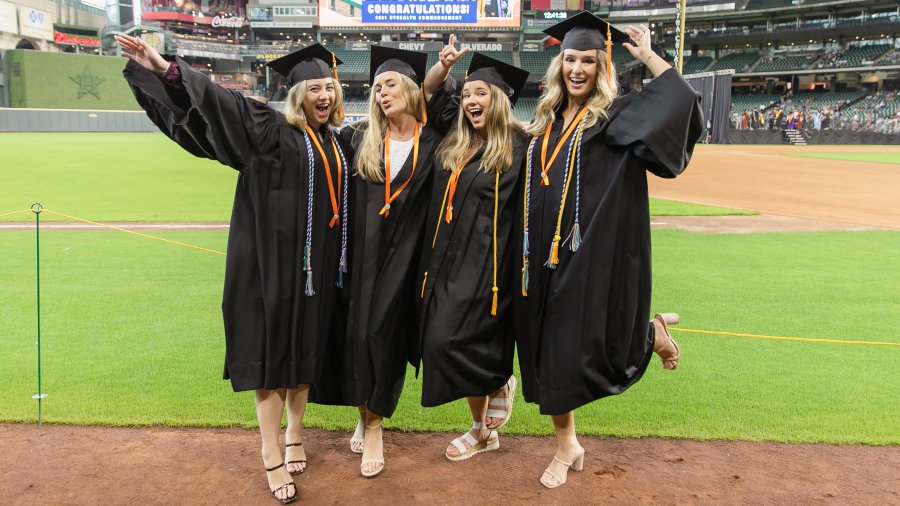 Compared against more than 680 undergraduate nursing schools across the country, the Bachelor of Science in Nursing (BSN) program at Cizik School of Nursing at UTHealth Houston ranked 22nd nationally and second in Texas in the 2023 U.S. News Best Colleges publication.
"Cizik School of Nursing is well known for preparing our undergraduate nurses for success," said Dean Diane Santa Maria, DrPH, MSN, RN. "Our students learn skills in our high-tech Simulation and Clinical Performance Laboratory, gain hands-on experience through unmatched clinical opportunities in the Texas Medical Center and beyond, and build lasting relationships with our exceptional faculty members and their classmates."
Cizik School of Nursing's BSN program continues to be the top-ranked in Houston and now places among the top 3.25% of all ranked nursing schools in the United States. The program's position rose from 31st nationally for the 2021-2022 school year, the first year U.S. News & World Report (USNWR) ranked undergraduate nursing programs.
Cizik School of Nursing offers two paths for students seeking BSN degrees, with admissions offered in the fall, spring, and summer terms. (See our application deadlines.)
The accelerated Pacesetter BSN track is an entry-to-practice option for students who want to become nurses. It is designed for students who have completed their first two years of prerequisite work at other accredited institutions and for second-career students with academic degrees in other fields. During the 15-month program, students complete clinicals, skills labs, nursing theory courses, and spend their final 16 weeks doing immersive clinical rotations. Students get to know faculty face-to-face in this full-time, four-semester program in which most work is in-person with some online didactic content.
The flexible RN-BSN track is designed for working registered nurses who have earned an associate's degree or diploma in nursing. Cizik School of Nursing's program enables RNs to complete their BSN with classes taught entirely online, except for 90 clinical hours in community health nursing.
"Our BSN graduates are making a difference in the lives of patients throughout Texas and the nation, and our outstanding staff and faculty are to thank for this well-deserved recognition," said Associate Dean of Undergraduate Studies Erica Yu, PhD, RN. "It particularly gratifying to be able offer our students an excellent educational experience at a relatively low cost, making a BSN from Cizik School of Nursing an incredible value and investment in their future."
USNWR's Best Bachelor of Science in Nursing Programs 2023 rankings are based on surveys of top leaders at schools and departments of nursing. All ranked schools have bachelor's-level accreditation from either Commission on Collegiate Nursing Education or the Accreditation Commission for Education in Nursing.
The 2023 edition of U.S. News & World Report Best Graduate Schools, released in March 2022, also ranked Cizik School of Nursing at UTHealth Houston's Master Science in Nursing (MSN) and Doctor of Nursing Practice (DNP) programs first in Houston and second in Texas.