Cizik School of Nursing unveils new nurse anesthesia facility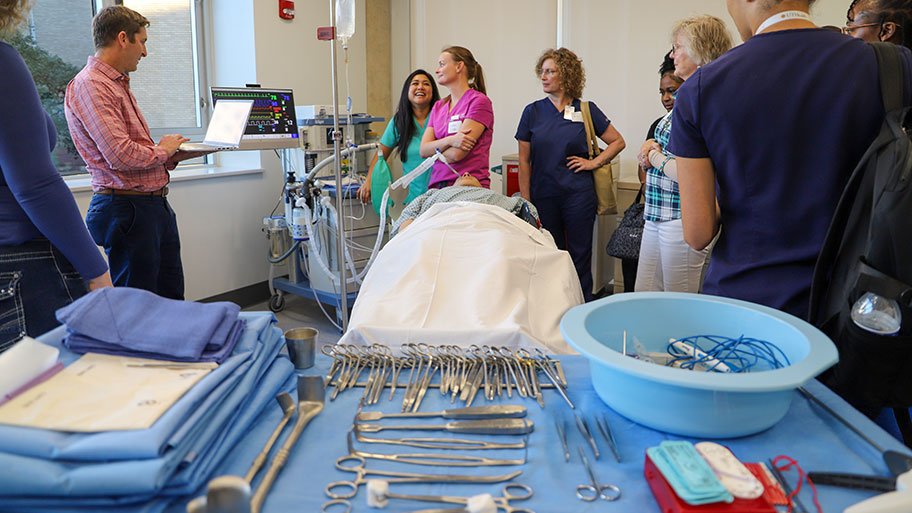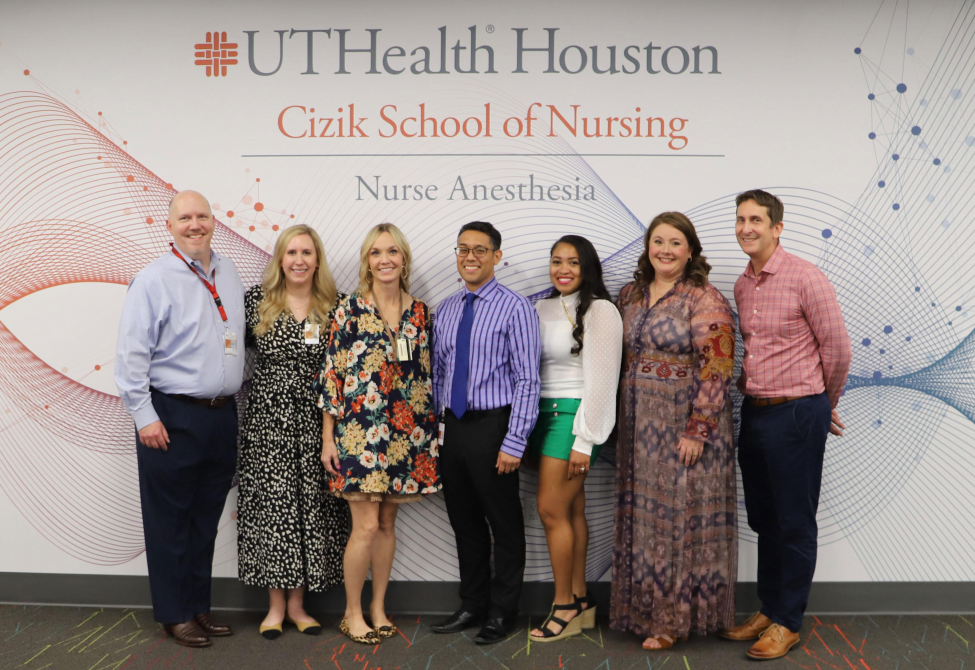 A new home means more space for students and the latest in simulation technology for the nurse anesthesia program at Cizik School of Nursing at UTHealth Houston.
Students, faculty, staff, alumni, and supporters gathered Sept. 21, 2023, to celebrate the grand opening of a new space designed specifically for educating students in the school's respected and highly competitive nurse anesthesia program.
Hundreds of students apply for available seats each year, through which registered nurses with a Bachelor of Science in Nursing can earn a Doctor of Nursing Practice in Nurse Anesthesia in 36 months. The larger, renovated space enabled the program to increase enrollment to 30 students for the class of 2026 cohort, who began their studies in May.
"I'm very excited that students have a new, state-of-the-art simulation lab to practice the education they have received in the classroom," said Nurse Anesthesia Program Director Haley DeLaGarza, DNP, CRNA. "They will be exceptionally well prepared to continue honing their acumen during clinical rotations."
The new 2,527-square-foot nurse anesthesia space includes a hybrid classroom and a debriefing area in addition to an operating room equipped with the latest high-fidelity manikin. Clustering the spaces together means students can immediately move from didactic learning in the classroom to hands-on experiences in the simulation lab, said DeLaGarza.
The lifelike simulation manikin is connected to Wi-Fi, enabling faculty to monitor and manipulate the simulation allowing for real-world practice of an infinite number of complex cases.
"We practice basic anesthesia principles in simulation, but we also spend time with high-risk, low-frequency anesthetic events. Some of the scenarios we simulate don't happen frequently, but when they occur, you have to react quickly to assure a good patient outcome," DeLaGarza said.
Technology is an important tool in nurse anesthesia education, but the dedication and expertise of faculty are the driving forces to the sustained student success at Cizik School of Nursing, she added. In the past 12 years 100% of students have passed the National Certification Examination (NCE). These results far exceed the national pass rate in 2022 of 83.4%, according to the National Board of Certification and Recertification of Nurse Anesthetists
"We admit students we feel can be successful, and we spend a great deal of time supporting and nurturing them along the way," DeLaGarza said. "These students could be taking care of our children, our parents, or one of us someday."
In this story