CPRIT grant funds study of oncological pain management
Nonpharmaceutical approach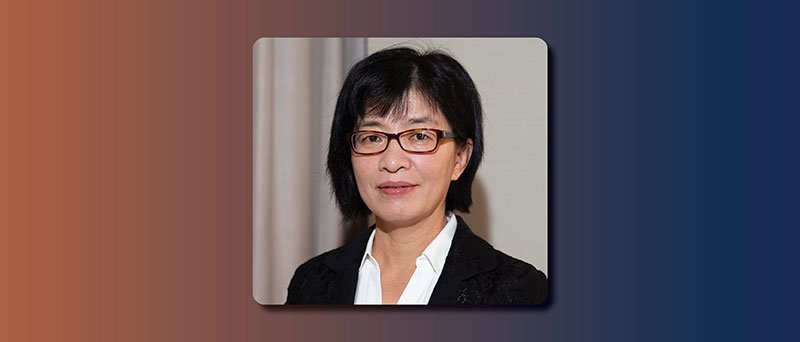 Enabling self-managed, nonpharmaceutical pain management for patients receiving cancer treatments is the goal of a new study at Cizik School of Nursing at UTHealth Houston funded by a $1 million grant from the Cancer Prevention and Research Institute of Texas (CPRIT).
World-renowned nurse scientist Chao Hsing Yeh, PhD, is The Jane and Robert Cizik Distinguished Chair in the Department of Research and principal investigator on a study that employs self-administered auricular point acupressure to alleviate the pain and discomfort that often accompanies cancer or cancer-related treatments. Through this acupuncture-like technique, stimulation is applied to specific points on the ear, referred to as acupoints. Although it is used widely in Eastern medicine, the pain management method is considered innovative in the Western world.
Medicare began covering acupuncture as pain management in 2020, but only for chronic low back pain. While some private insurance covers acupuncture for oncology patients, the sessions are limited to control costs. Additionally, effective implementation of acupuncture to manage cancer-related pain is complex as the procedure involves frequent office visits and additional expenses.
By contrast, Yeh's auricular point acupressure method involves pressing on small seeds strategically taped to the ear, and patients can be trained to apply the pressure themselves.
"Building upon our multiple studies, we discovered that auricular point acupressure can be readily translated into self-management to optimize cancer-related pain treatment based on its simplicity and rapid and sustained efforts," said Yeh.
The CPRIT grant will allow Yeh to upgrade a smartphone app that she and her team developed as part of previous studies. This self-guided tool supports self-administered auricular point acupressure for pain. The grant will support a new version of the app that will include short videos, a mobile-enabled website platform to allow patients to view the information on the device of their choice, access to a data-driven dashboard, and motivational messages to promote adherence. Additionally, the app will be available in Spanish to better serve the rapidly growing Latino population in the Houston area.
"Cancer-related pain remains one of the most distressing symptoms for cancer patients and survivors, leading to significant functional disability and negatively impacting the quality of life, especially among non-White patients who are less likely to receive adequate pain management," said Yeh. "I believe self-management of cancer-related pain through auricular point acupressure holds great potential for populations who report barriers to receiving adequate pain management. It also provides an alternative to pharmacological management, which often comes with unpleasant side effects."
Yeh's team includes her UTHealth colleagues Anneliese Gonzalez, MD, and Hulin Wu, PhD. Gonzalez is the director of the Division of Hematology at McGovern Medical School at UTHealth Houston. Wu is the Betty Wheless Trotter Professor and Chair in the Department of Biostatistics and Data Science at the UTHealth School of Public Health and the founding director of the Center for Big Data in Health Sciences at the School of Biomedical Informatics at UTHealth Houston.
The team will recruit oncology patients to use the updated app to determine how effective self-guided auricular point acupressure is as an inexpensive way to manage cancer-related pain compared to in-person training.
"This project tackles critical issues in health disparities, particularly within a low-resource framework, addressing unmet cancer-related pain needs with an innovative, low-risk, evidence-based auricular point acupressure tool to allow patients to manage their pain through a targeted, self-management approach," said Yeh. "More importantly, this project will facilitate a paradigm shift from a narrow disease-based biomedical model to a broader integrative medicine approach to augment care, promote access, and facilitate self-management."
Yeh, who joined the Cizik School of Nursing in 2021, has extensive experience in auricular point acupressure research. Several of her studies have received millions of dollars in funding from the National Cancer Institute, the National Institute on Aging, and the National Institute of Nursing Research. A Fellow of the American Academy of Nursing, Yeh has more than 100 publications in peer-reviewed journals and has received numerous honors and awards for her work toward advancing nonpharmacological pain management.
Laura Frnka-Davis