Diane Santa Maria
DrPH, MSN, RN, FAAN - Dean, 2020 – Present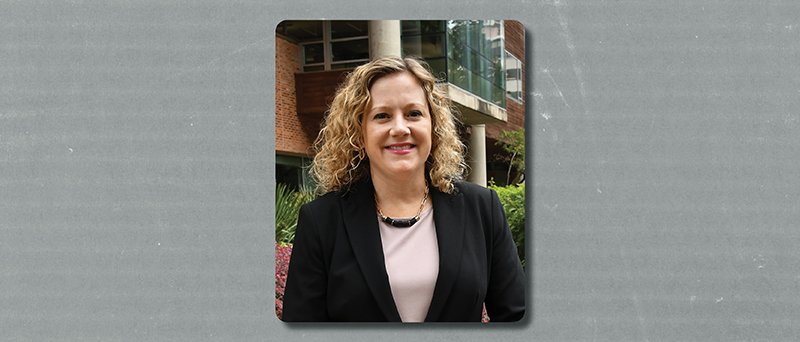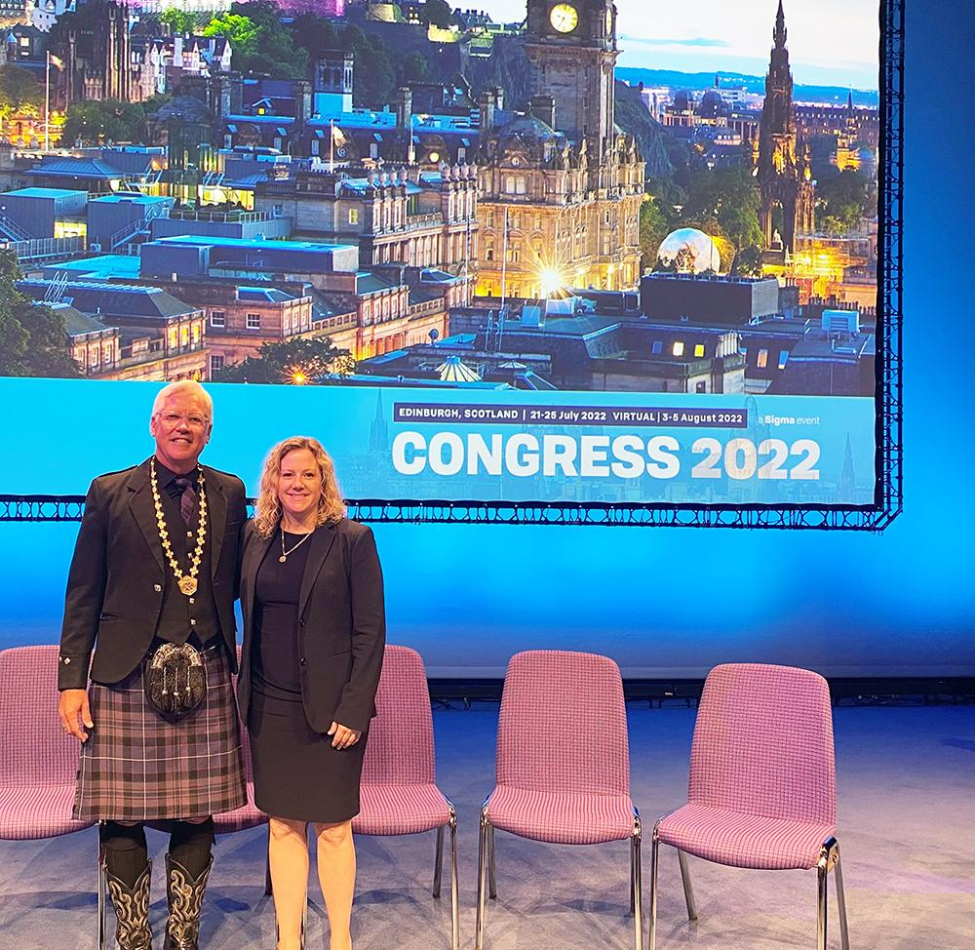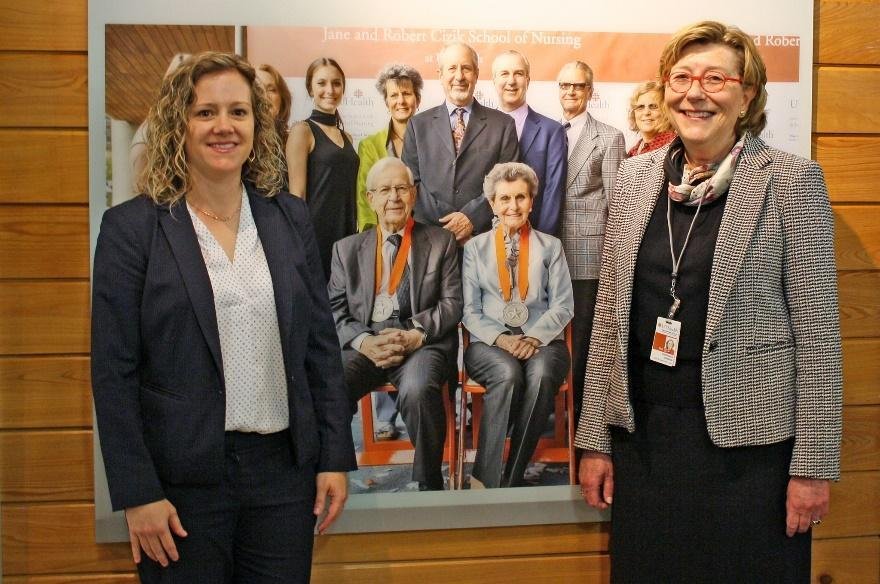 Little did Diane Santa Maria know when she accepted the appointment of dean ad interim in 2018 that she would wind up leading Cizik School of Nursing through the most severe global health crisis in a century. Yet the onset of the COVID-19 pandemic helped convince her – and the selection committee who had been conducting a dean search for two years – that she was the right leader for the job.
Santa Maria became the fifth dean in Cizik School of Nursing's history effective Sept. 1, 2020.
The up-and-coming nurse scientist came to the school in 2009 as a community health clinical faculty member. She simultaneously worked as a teaching assistant at UTHealth School of Public Health while studying for a Doctor of Public Health in health promotion and behavioral science with minors in epidemiology and adolescent health.
These areas of study left Santa Maria well prepared to pursue research work aimed at sexual health and HIV prevention among youth experiencing homelessness. In 2019, she received an R01 grant exceeding $3 million from the National Institute of Nursing Research to test the efficacy of a nurse case management HIV prevention and care intervention called CAYA (Come As You Are) among unstably housed and homeless youth. Subsequent grant supplements focus on the impact of the pandemic and COVID-19 vaccine uptake as well as HIV pre-exposure prophylaxis (PrEP) acceptability and adherence.
Santa Maria's expertise in HIV prevention is helping Houston – and Cizik School of Nursing – become a hub for studying HIV/AIDS. In May 2021, the Texas Developmental Center for AIDS Research (TX D-CFAR) was established as a collaboration among site lead Baylor College of Medicine, Cizik School of Nursing, McGovern Medical School at UTHealth Houston, and the Texas Biomedical Research Institution in San Antonio. Santa Maria serves as co-director of the TX D-CFAR Developmental Core, Mentoring Program, and Substance Use Scientific Working Group.
The dean also has helped recruit other nurse leaders in HIV prevention to the nursing school, such as assistant professors Emily Barr, PhD, RN, in the Department of Research and Sheryl Malone-Thomas, DNP, FNP-BC, in the Department of Undergraduate Studies.
"As nurses, we have a great opportunity to make a positive impact on patients living with HIV or at risk for contracting it, especially here in Texas, where we have seen slower adoption of measures that have proven to be effective in other parts of the U.S.," Santa Maria said.
In 2021, the school adopted a new mission statement under Santa Maria's leadership:
Improve the health and well-being of our diverse community by preparing tomorrow's leaders to drive innovation and excellence in nursing education, practice, and discovery.
While making her own contributions to scientific discovery – and encouraging early stage researchers to develop programs of research – Santa Maria also has supported robust efforts to advance nursing education and practice in her few short and pandemic-challenged years at the helm.
For example, in March 2022, the school's nurse-led UT Health Services cut the ribbon on a new clinic location in the heart of the Texas Medical Center. On the academic front, Cizik School of Nursing introduced a new BSN to PhD option and offered a second annual admission opportunity for its BSN to DNP program with the addition of a spring cohort.
The dean's commitment to working toward equity embraces efforts to improve health care access for underserved populations and to create an environment of openness and opportunity for students and employees at all levels. One of her first acts as dean was establishing the role of assistant dean for diversity, equity, and inclusion (DEI) and appointing longtime DEI champion Elda Ramirez, PhD, ENP-C, FAAN, to lead the school's efforts.
A servant leader who puts her training as a behavioral scientist and mindfulness-based stress reduction facilitator into practice, Santa Maria values listening to others above tooting her own horn. So, people are not likely to hear her brag about the most recent addition to her many professional honors: On July 25, 2022, the Sigma Theta Tau International Honor Society inducted her into the International Nurse Researcher Hall of Fame.
"I am grateful and humbled to be counted among this group of esteemed scholars, but even more so to have the opportunity to lead an amazing team of faculty and staff," Santa Maria said. "I am inspired by their passion to meet challenges head-on, deliver exceptional educational opportunities to our students, and build a safer, more equitable, and more effective health care environment that all can access," Santa Maria said.