DNP Student Makes Her Mark on Mental Health Care Policy Reform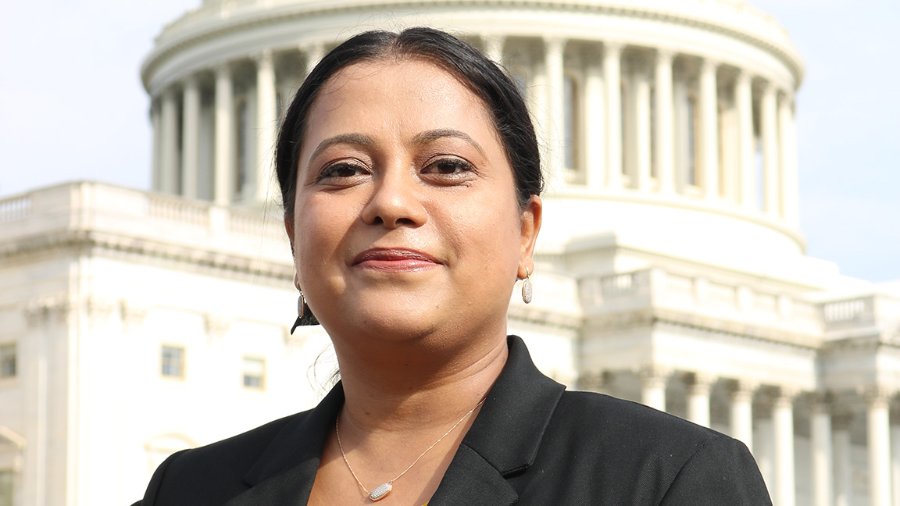 Aastha Krebs, MBA-HCM, BSN, RN, is blazing a path at Cizik School of Nursing at UTHealth Houston in her quest to make mental health care more universally accessible.
She has displayed her passion for doing so through several endeavors, most recently through her participation in the Graduate Archer Fellowship program this summer. Krebs spent 10 weeks in Washington D.C., learning about government and policymaking. While there, she presented her policy proposal to expand Medicare mental health benefits by eliminating the 190-day limit on inpatient psychiatric services.
"My experience as a Graduate Archer Fellow was one I will soon not forget. It was invigorating to share my ideas and perspective with movers and shakers in D.C. and other fellows participating in the program. As an added bonus, I was able to forge some lifelong friendships," said Krebs.
Krebs added that the program, open to graduate and medical students in The University of Texas System, deepened her understanding of Medicare and the legislative process, giving her a front-row seat to seeing how government influences change.
During the fellowship, Krebs also interned with Mental Health America, the nation's leading community-based nonprofit organization dedicated to addressing the needs of those living with mental illness. Throughout both her fellowship and internship, Krebs made an interesting observation: that the skills she acquired in nursing school are transferable to different aspects of policymaking.
"Just like in nursing, you assess the situation, collect your evidence, plan, and then intervene," said Krebs.
Krebs believes the time she spent in D.C. this summer opened more doors for her and that she emerged with greater confidence, courage, and validation that she is on the right path.
Besides participating in the Graduate Archer Fellowship program, Krebs has advocated for mental health care reform in other ways, including working with the Houston Police Department's Crisis Intervention Response Team to provide the highest-level response to individuals experiencing severe mental health crises. She also has been instrumental in building a website promoting the new 988 crisis/suicide hotline.
"In my previous experience as a mental health care provider, I've noticed firsthand the need to make care more affordable and accessible, especially to underserved populations," said Krebs.
Others are taking note of her efforts. While in Washington D.C., Krebs learned she had been nominated for a Good Samaritan Foundation Excellence in Nursing Bronze Award. The award recognizes those nurses who are leaders at the bedside, offering extraordinary and compassionate care and service. She will receive her well-deserved recognition in October, along with six Cizik School of Nursing faculty members who were also honored.
"I'm often overwhelmed at how much the Cizik School of Nursing, UTHealth Houston, and The University of Texas System has invested in me, and I'm so grateful to everyone who has supported me along my journey," said Krebs. "Dr. Carole Mackavey, in particular, has taken an interest in me and encouraged me every step of the way. I will always be grateful for her mentorship and unending guidance."
Throughout her various experiences in advancing mental health, including the time she spent with policymakers this summer, Krebs realized that nurses have the power to make lasting change.
"There are places and meaningful ways for nurses to get involved – to advocate, to change policy, and influence others to have a lasting impact on the patients we serve," said Krebs.
As she looks forward to graduating with her Doctor of Nursing Practice (DNP) in August 2023, Krebs is mentoring others as a Graduate Archer Fellowship Alumni Ambassador. She also has been named a UTHealth Leads Fellow for this academic year, where she will have the chance to learn about organizational leadership.
When asked about long-term plans, Krebs feels the "world is truly my oyster." Being immersed in policymaking this summer piqued her interest and left her wondering where and how she could make the most impact.
"Thanks to my experience at Cizik School of Nursing, there is a world of opportunity just waiting for me, and I'm excited about my future possibilities," she said.
Laura Frnka Davis